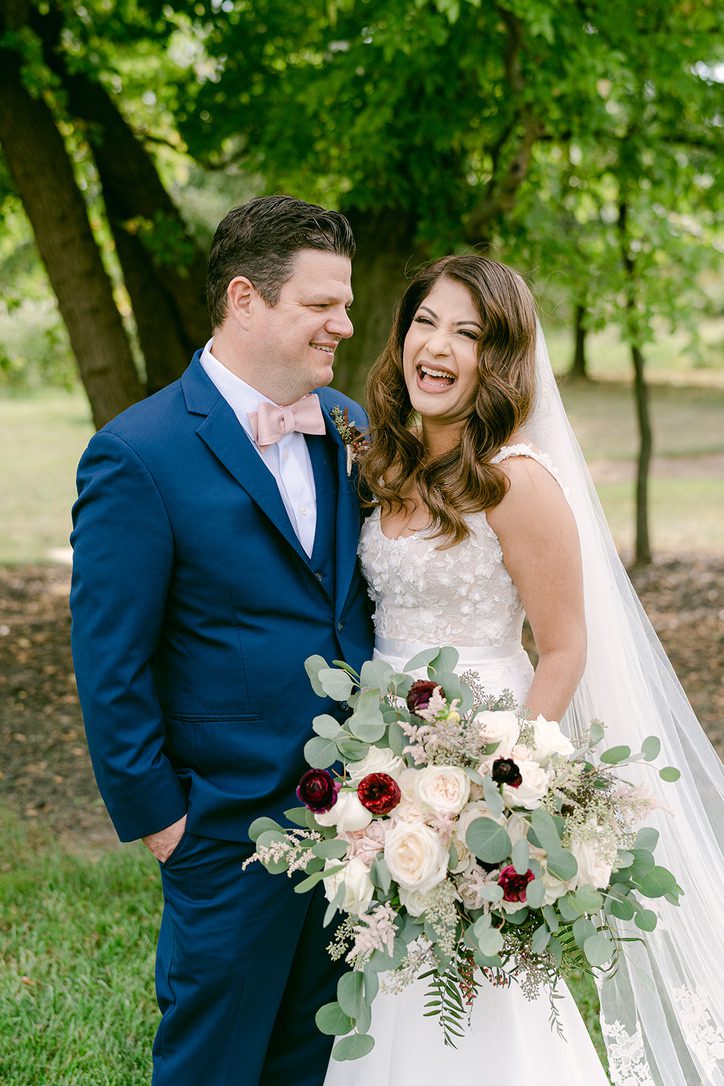 Wedding Flower Budget 101: What to Expect
While the bride and groom will always take center stage at their wedding, florals are increasingly becoming another important focal point on this big day. Flowers used to be merely accents at weddings. Now they are show stoppers. Florals are used to create gorgeous spaces that will be enjoyed and remembered by friends and families for years to come.
How much should you budget to create the floral design of your dreams? These insider tips will help you plan and prepare your wedding flower budget, so you can craft the day of your dreams.
Make a List of What You Need
When you want to prepare a fabulous meal, you need a shopping list, correct? The same is true for florals. First, you will need to decide what you will be shopping for at our floral studio. There are four components to keep in mind while creating your wedding flower budget:
Personal Flowers
Bouquets
Boutonnieres
Corsages
Flowers for children
Flowers for pets
Florals for people of honor
Ceremony Flowers
Altar flowers
Ceremony arches
Chuppahs
Backdrops
Props
Aisle decor
Reception Flowers
Cocktail table flowers
Dinner tabletop florals and decor
Candles & candelabras
Large tabletop vases
Buffet flowers
Cake flowers
Place card table decor
Seating Charts
Champagne Walls
Photo backdrops
Stage/Dance floor decor
Hanging florals
Fabric draping
Florals for Signage
Candles & Votives
Installation
Labor & Design
Delivery Vehicles
Floral Budget Rule of Thumb
For decades the accepted wisdom was to set aside 10% of your wedding budget for flowers. However, as florals have moved to the forefront of wedding planning, that number needs to be adjusted. Weddings of the past typically did not have hanging florals, flower walls, and the tablescapes that are expected today. These more elaborate designs require more flowers and more labor.
Modern couples also tend to opt for the higher end blooms seen in celebrity weddings. We have seen an increase in requests for ranunculus, peonies, English garden roses, anemones, and other show stopping blooms. These floral choices increase the cost of your wedding flowers.
The expansion of flowers as decor pieces at weddings also leads to increased costs. More elaborate designs require more labor and longer setup times for the designers and crew. More delivery vans are required to bring Instagram worthy floral installations to venues. 10% of your wedding budget just won't be enough anymore.
Our advice is to plan to spend 20%, of your wedding budget on florals: Can we change the percentage to 20%?
If you have a $50,000 wedding budget, allocate $15,000 for flowers.
With a $100,000 budget, plan to spend $30,000 on floral designs.
A $200,000 wedding budget should plan to set aside $60,000 for flowers.
Using 30% as a guide, instead of 10%, will give you a more realistic idea of what you can expect to spend on flowers for your wedding day.
Flowers vs Services Breakdown
Once you have decided on your floral wedding budget, remember that part of it will cover the actual flowers, and part will cover the service fees. For planning purposes, you can generally plan your budget with this in mind:
75% of your floral budget will go towards flower purchases
25% of your wedding flower budget will pay for services (installation, set up, etc.)
Many couples forget to budget for the cost to make their wedding flower and decor plan a reality! Having a better idea of how much you can spend makes the planning a lot less stressful.
If you dream of having a lavish floral wall or spectacular tablescapes (both of which we excel at!) then you will need to budget accordingly. We love to provide "Full-Service" weddings, which means we take care of everything from start to finish. We are also delighted to provide flowers for more intimate, smaller weddings as well! Reach out to us and let us show you what we can do to make your wedding floral dreams come true.
RELATED
Florals used to be minor ingredients in weddings: a pretty garnish that was used sparingly....
---