With so many varieties of flowers to choose from, what's a nearlywed to do? While it's great to have choices, too many options can feel overwhelming. This list of the most popular wedding flowers will help narrow down the field! If you want to get creative, you can pick one or two from this list and let us help you find other flower options to round out your bouquets and arrangements.
Garden Rose
Roses are a symbol of romance, which makes them a perfect choice for weddings. This showy, fluffy flower is a great focal design element, and has a great scent, too! Roses come in a variety of hues which makes it easy to coordinate with your wedding colors. Rose color options are ivory, light pink, deep pink, peach, caramel yellow, and red.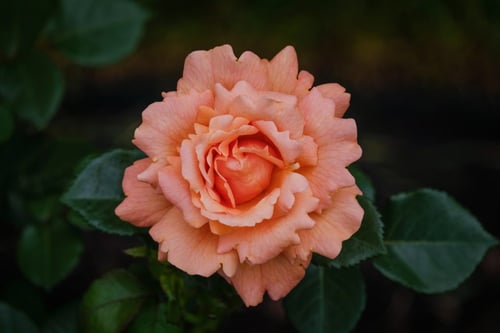 Spray Rose
This delightful flower is also commonly referred to as a tea rose. Unlike large single stem roses, these charming flowers can have anywhere from four to ten blooms on a single stem! Spray roses are available year round, so they can be used any season. This flower is a popular choice for corsages and wedding bouquets. Spray roses are available in a very large variety of colors: white, ivory, light pink, deep pink, peach, orange, red, burgundy, lavender, champagne, and bi-color.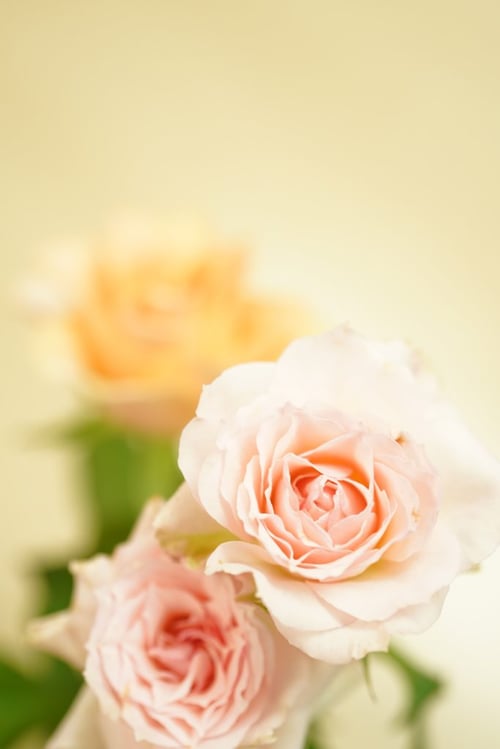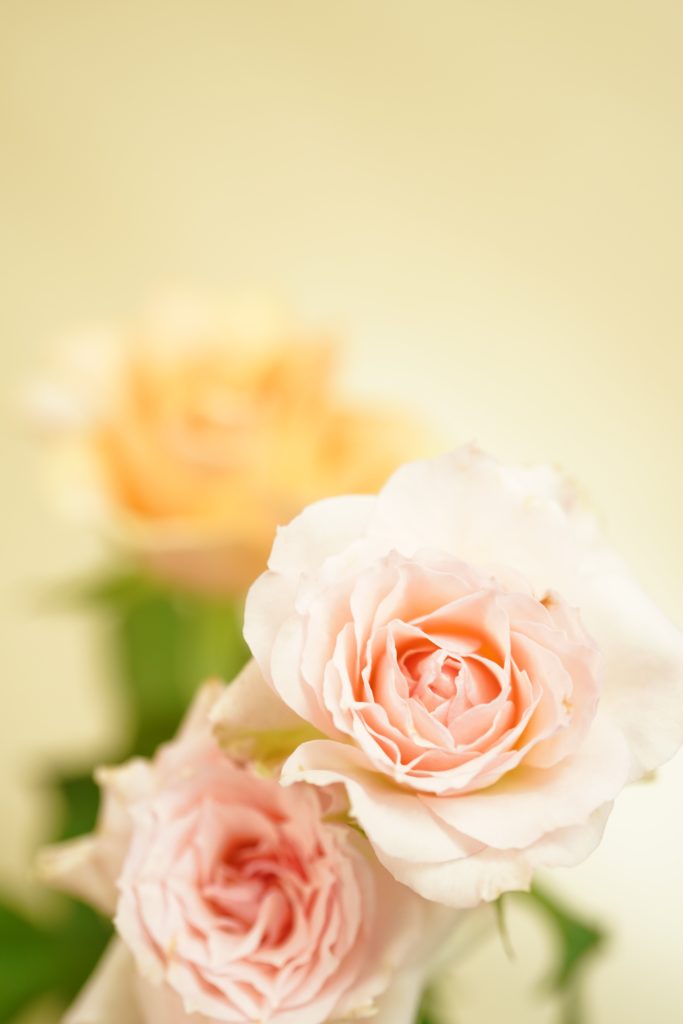 Ranunculus
You might not be familiar with the name of this flower but there is no doubt you have seen it in countless wedding photographs! This bloom has a modern and layered paper look. Ranunculus grow from a bulb and are more readily available in spring and fall. They can be imported, however, off-season blooms tend to be on the smaller side. Color options for ranunculus flowers are white, blush, light pink, peach, orange, yellow, red, burgundy, purple.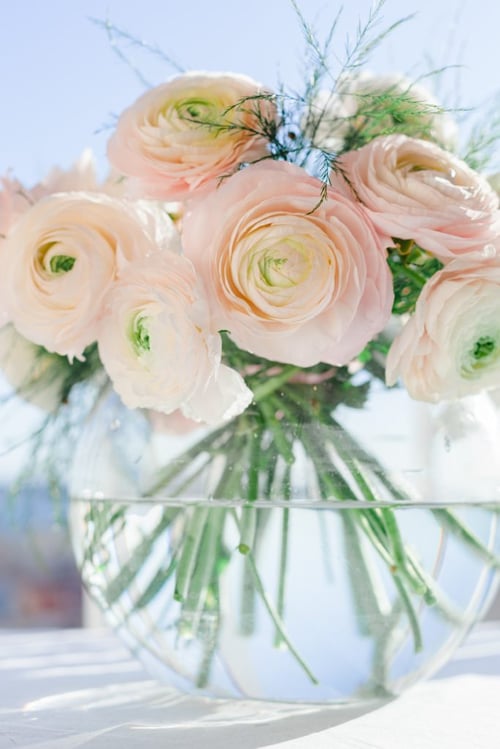 Stock (Mathiola)
This linear flower adds height and fragrance to floral arrangements. This popular wedding line flower has a peppery scent. Color options for stock flowers are white, soft yellow/cream, peach, lavender, light pink, magenta, and purple.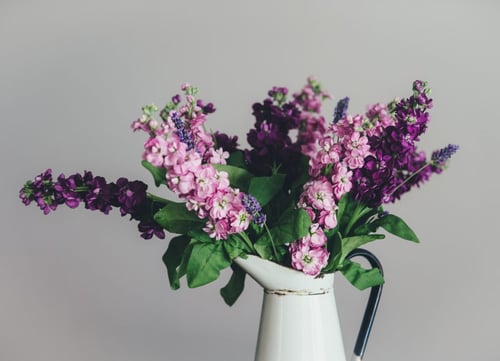 Hydrangea
A stunningly showy flower, hydrangeas are outstanding for large scale pieces and to fill in arrangements for weddings. Hydrangea are available year round with many color varieties to choose from. Be aware that the darker colors (deep blue, pink and purple) are more delicate and therefore more expensive. Don't let that deter you, as the other color options hold up well and are an excellent choice. Choose from white, green, antique green, light blue, dark blue, pink, red/green bicolor, purple. Mini hydrangeas are another fun option, but only available in green.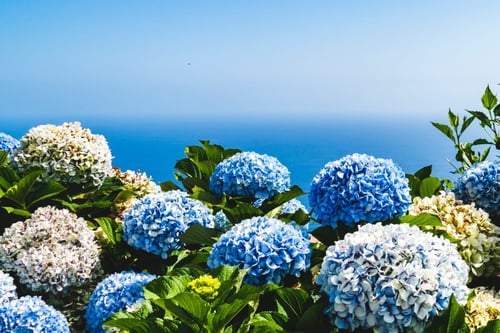 Anemone
This single layer focal flower is another popular option for weddings. We see it used quite a bit in black and white weddings. Sometimes referred to as a wildflower, these pretty blooms are a great choice for rustic weddings. Anemones are available in white, violet pink, red, purple, and plum.
Lisianthus
This smaller flower grows as a single or double bloom, and there are multiple blooms per stem. Lisianthus is a very long lasting flower when cut. Their size makes them perfect for bouquets, corsages, and boutonnieres. Color options for this flower are white, lavender, pink, bicolor white/purple, bicolor white/pink, and purple.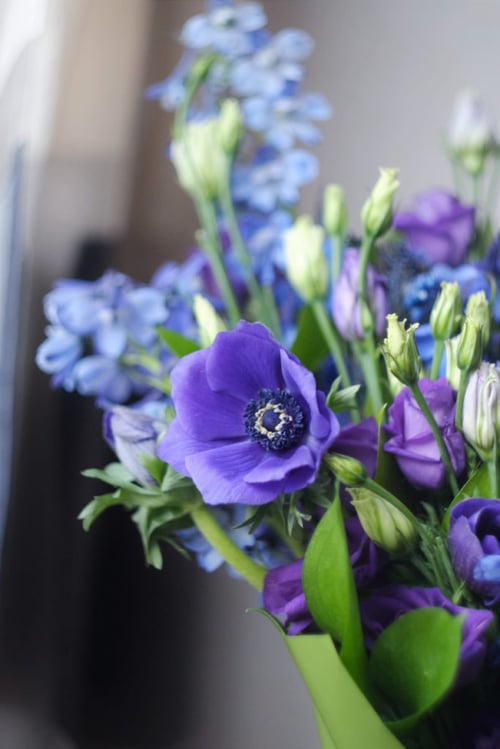 Peony
The peony is an heirloom flower with a lush, feminine, layered look. Available in single or double blooms, peonies are a large focal flower with a long vase life. These beautiful flowers are only available from Mother's Day until the Fourth of July, and sometimes imports can be found in December. Peonies are available in white, light pink, medium pink, burgundy, red, coral, yellow.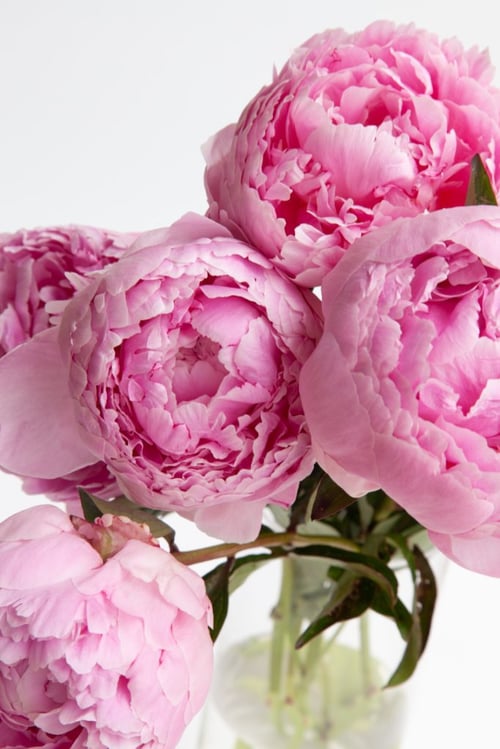 Dahlia
This eye-catching focal flower is available in late summer and fall, which are popular wedding seasons. Dahlia size ranges from the massive dinner plate sized variety to cute cookie sized blooms. This flower has one bud on each stem, and varieties include cushion and daisy styles. Dahlias can be found in shades of white, champagne, blush, pink, peach, orange, red, and even bicolor.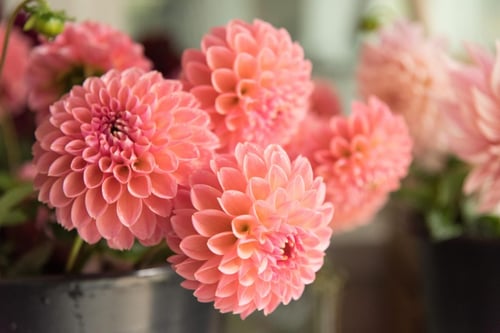 From traditional to out-of-this-world, we can craft the wedding arrangement of your dreams! Use this list of popular wedding flowers as your initial guide, and let us know which styles and colors interest you the most. Our team will work side by side with you to make your wedding floral design goals come to life.