When it comes to weddings, no detail is too small. When figuring out where to use your floral budget for maximum impact, we recommend using the bulk of it on your reception. Ceremonies are quick, while the reception lasts for hours.
From decadent floral designs to unexpected accents, the possibilities for creatively incorporating flowers into your reception are nearly endless.
In this blog post, we explore some of the most unique and unforgettable ways to use wedding flowers in your reception venue.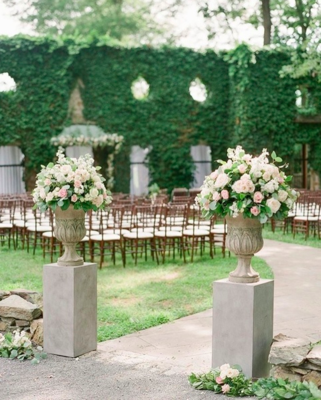 Greet Guests With Oversized Florals
A grand entrance to your wedding reception venue can be created with oversized florals and will leave a lasting memory for your guests.
It is a unique way to introduce the overall design style of the evening, which will be sure to make an impression.
Placed on columns or urns as soon as guests arrive, oversized florals create an awe-inspiring sight that will fill the atmosphere with beauty and warmth. It is not just beautiful, but also a powerful welcome for all those in attendance.
Flower Walls and Backdrops
Flower walls and greenery backdrops are ideal in three places at the reception:
Behind the couple's table at dinner, many couples sit at a sweetheart table made just for the two of them
As a photo backdrop for guests
As an oversized seating chart upon entering the reception.
Flower walls and backdrops come in all shapes and sizes, and can be customized to fit the specific style of your reception.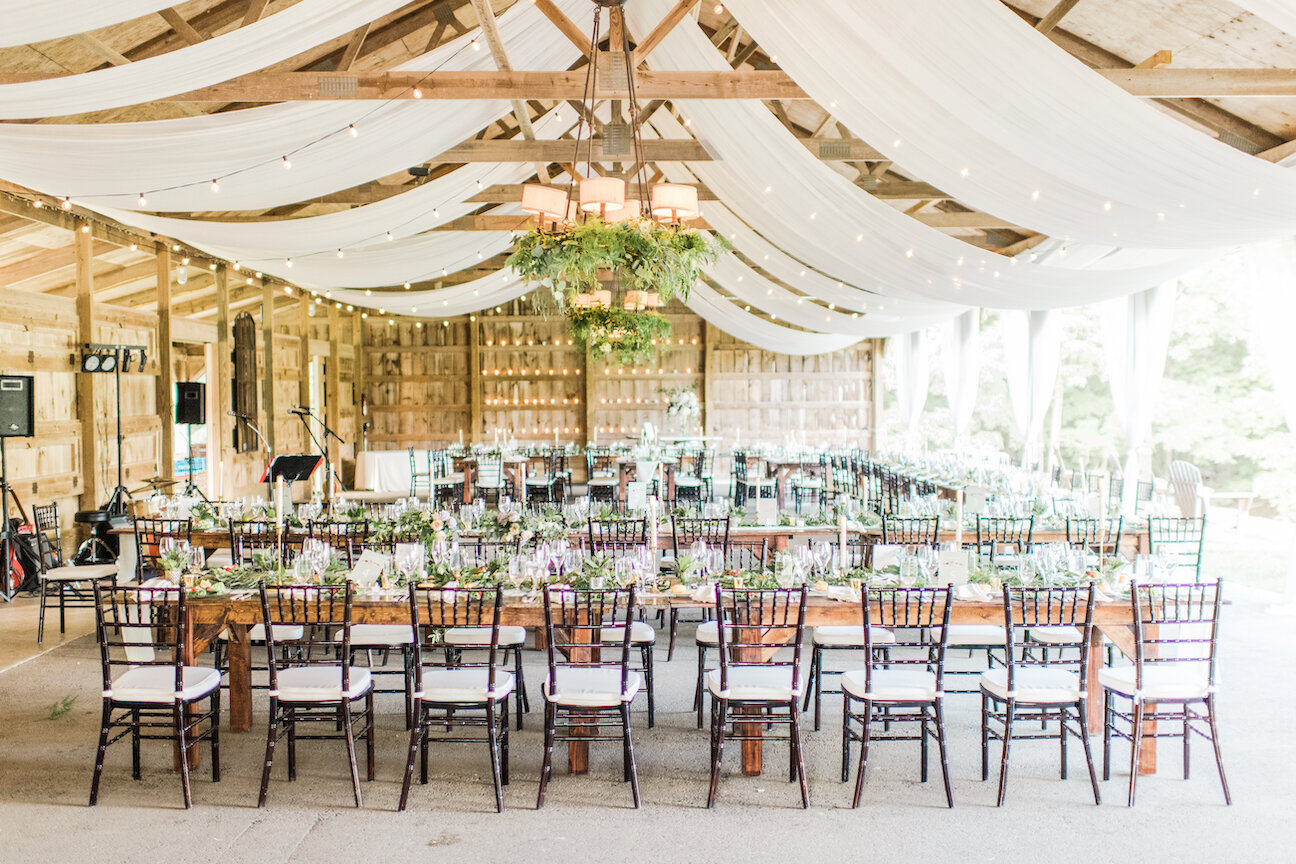 Place Greenery on Chandeliers
Adding greenery to chandeliers is an unforgettable way to use wedding flowers in your reception venue. Not only does this add texture and a subtle hint of color to any existing light fixtures, but it also softens them, transforming them into a focal point.
Decorating chandeliers with eucalyptus, ivy, or ferns can bring out an elegant and romantic decor in any setting, making it a perfect way to add a special touch to the reception venue.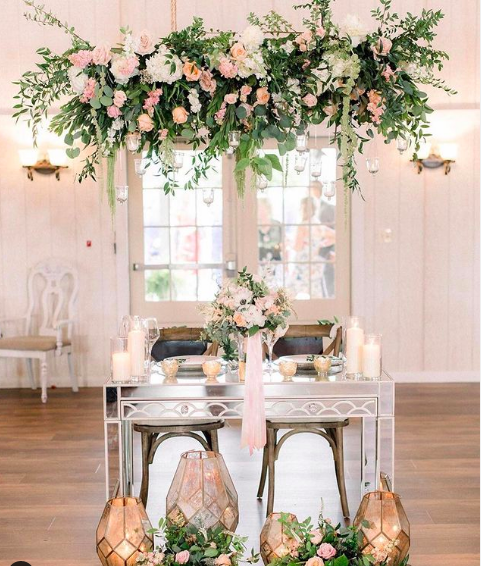 Hanging Florals
For a truly breathtaking effect (and if your venue allows) consider hanging flowers from the ceiling at your wedding reception.
Hanging installations over a head table, sweetheart table, or the dance floor not only adds beauty to hard surfaces like ceilings and beams but also adds more details to photos.
Choose gorgeous blooms like hydrangeas and roses for bolder designs or opt for smaller varieties such as dahlias, cascading foliage, and ferns to complete the look.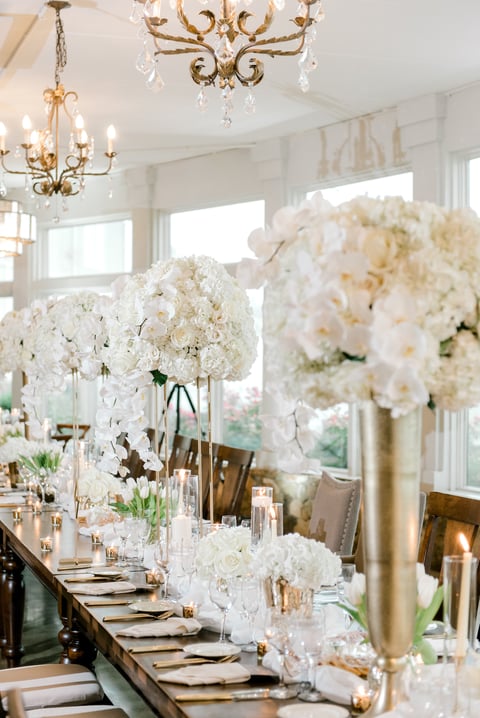 Top Tables with Elevated or Raised Centerpieces
Raised centerpieces are a great way to give your reception venue the extra lift it needs. Not only do they fill up an otherwise vast and empty space, but by creating both high and low arrangements, you can create interesting two-dimensional effects that will draw the attention of guests.
Adding raised arrangements to a head table will draw attention to the wedding party and will also create a grand focal point in the space.
Add Colorful Accents to Bar Areas and Buffets
Adding colorful accents to bar areas and buffets can instantly transform them into unique spaces. Enhancing your event with floral designs will add an extra level of aesthetic beauty that guests can be enthralled by. With the right selection of vibrant blooms, you can create a stunning display that will bring an extra dose of color and energy to your event.
Final thoughts
We understand the importance of incorporating wedding flowers in a way that is both unique and memorable. With our expertise in floral design and knowledge about different types of blooms, we are sure to make your dream wedding come true. Contact us today to learn more about how we can turn any event space into something truly magical.