Arranging Florals: Video techniques for a round, flowing, whimsical, holiday design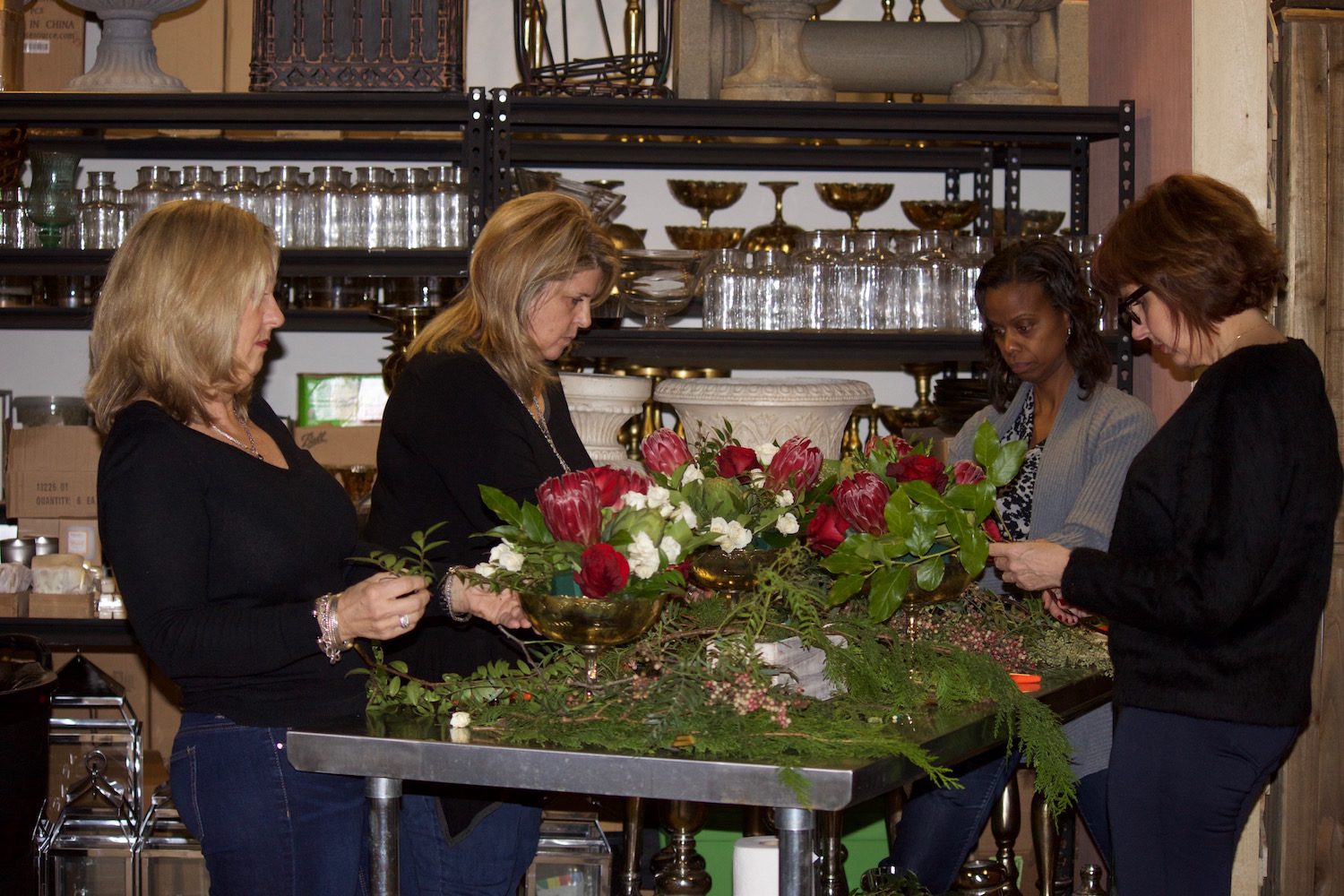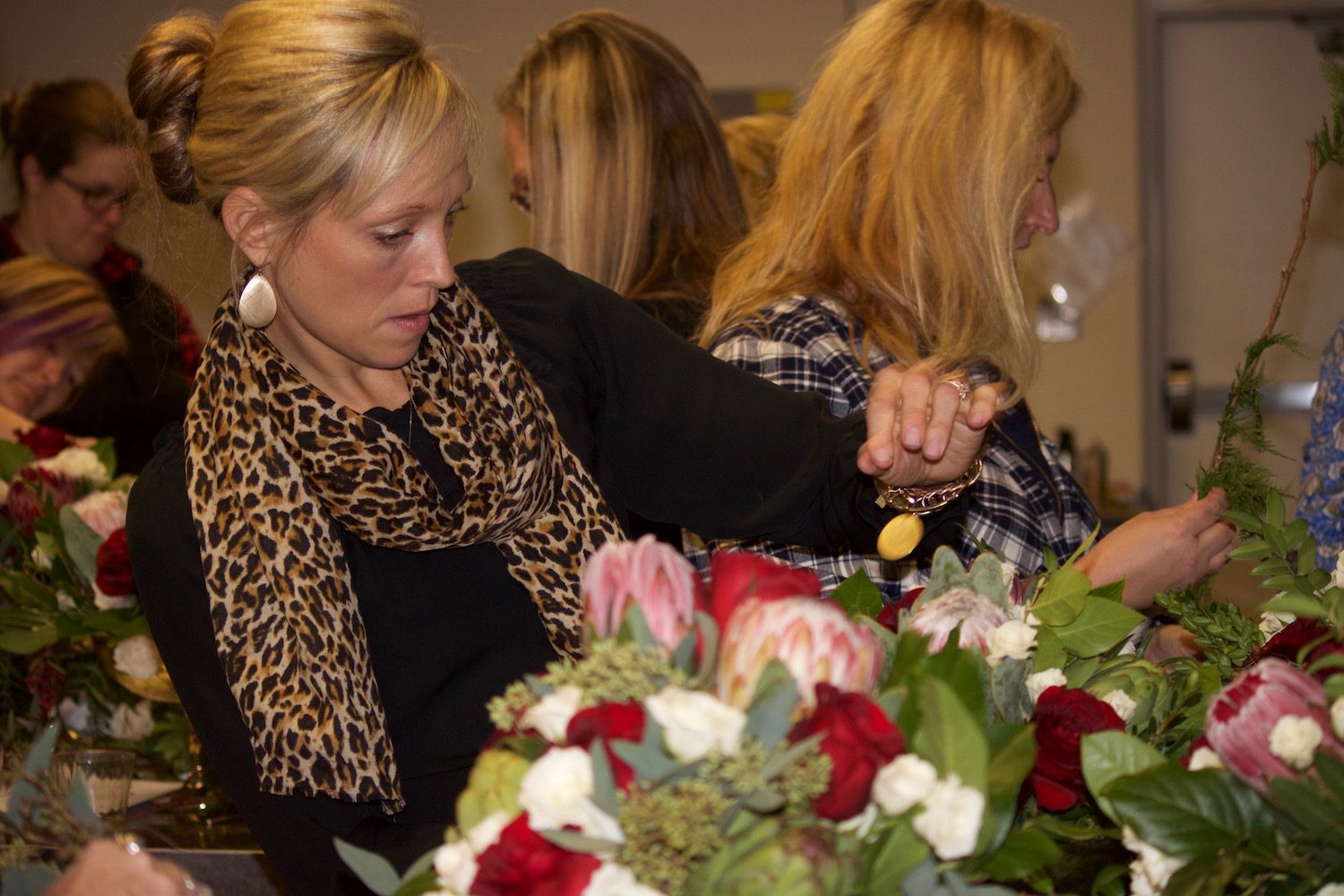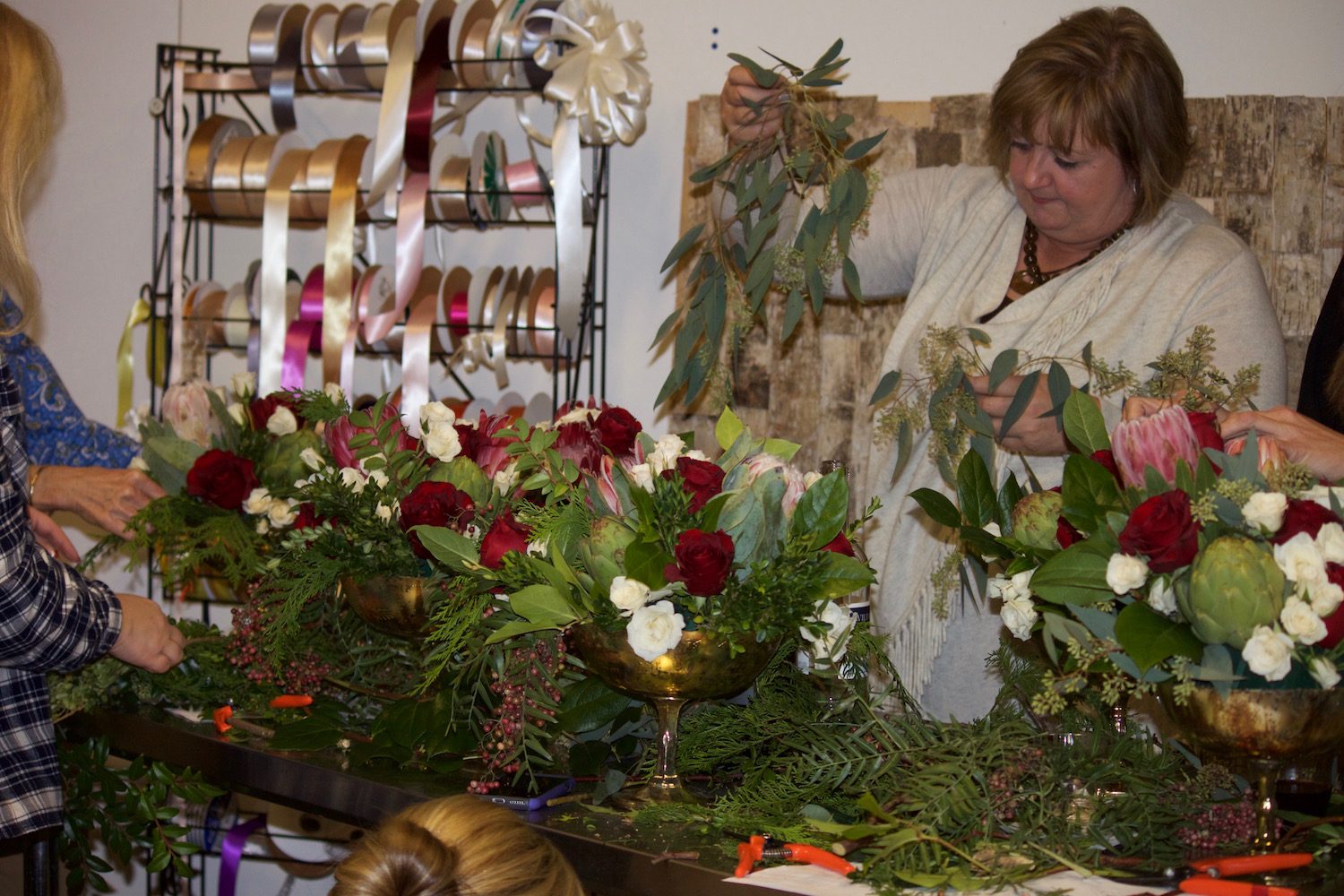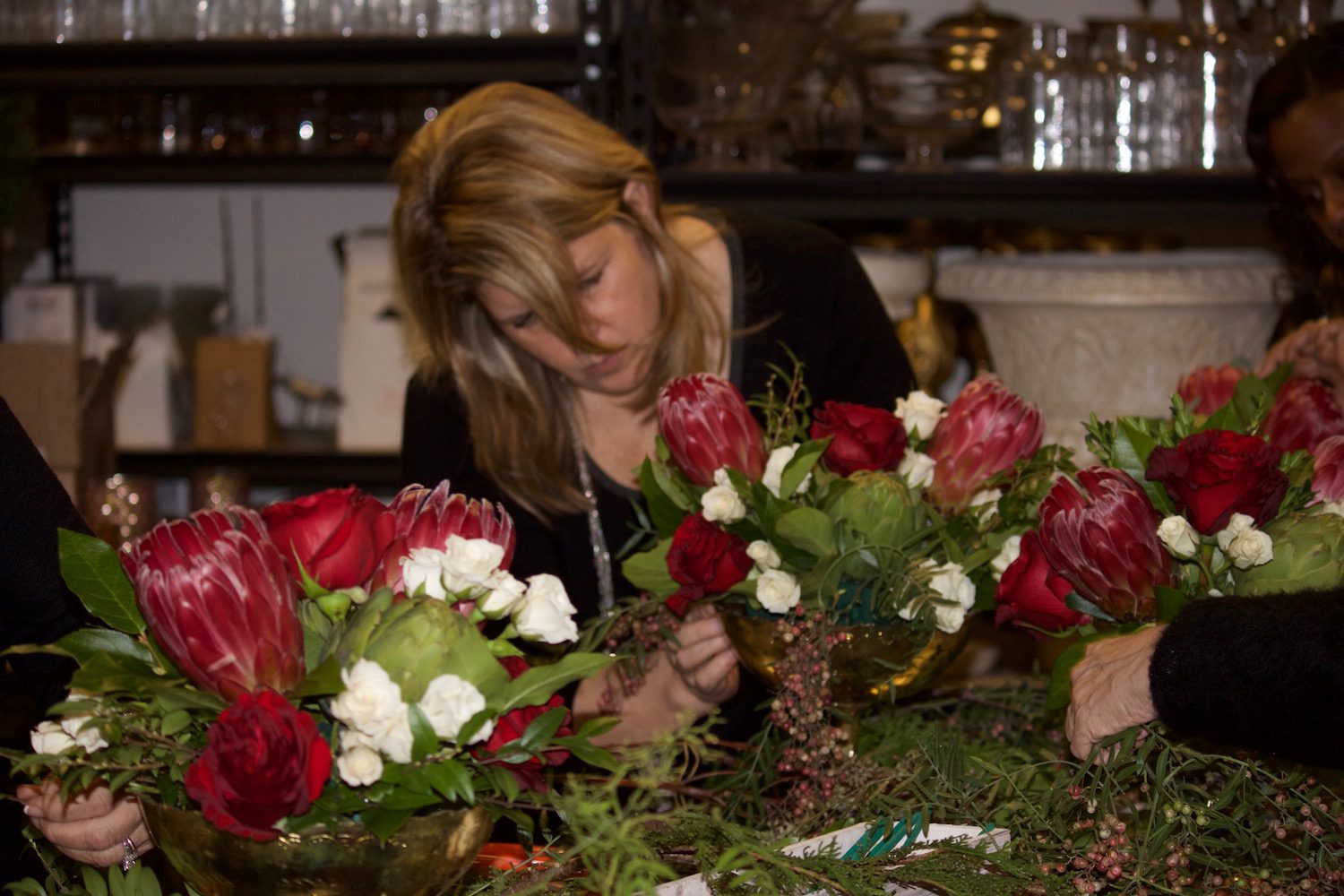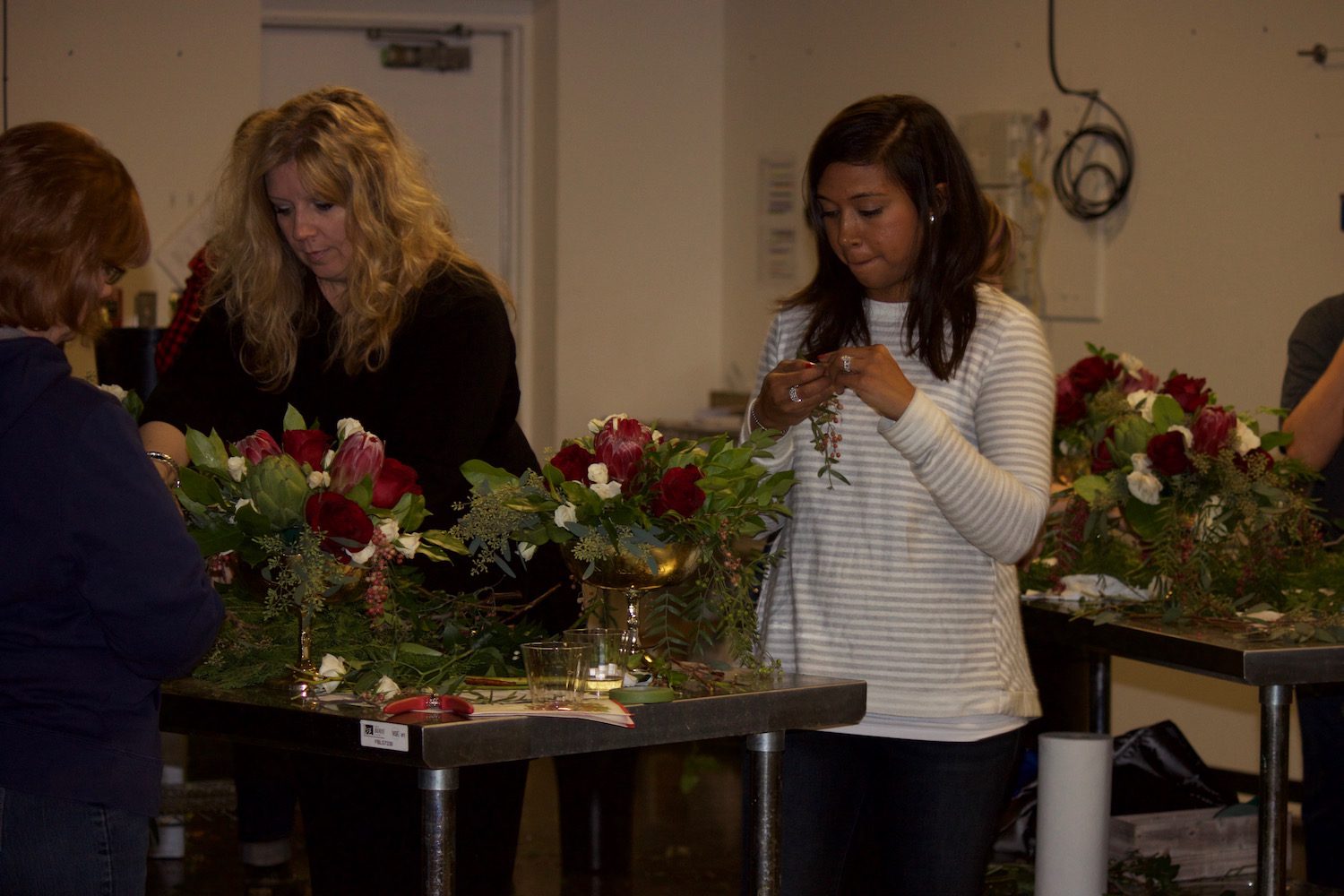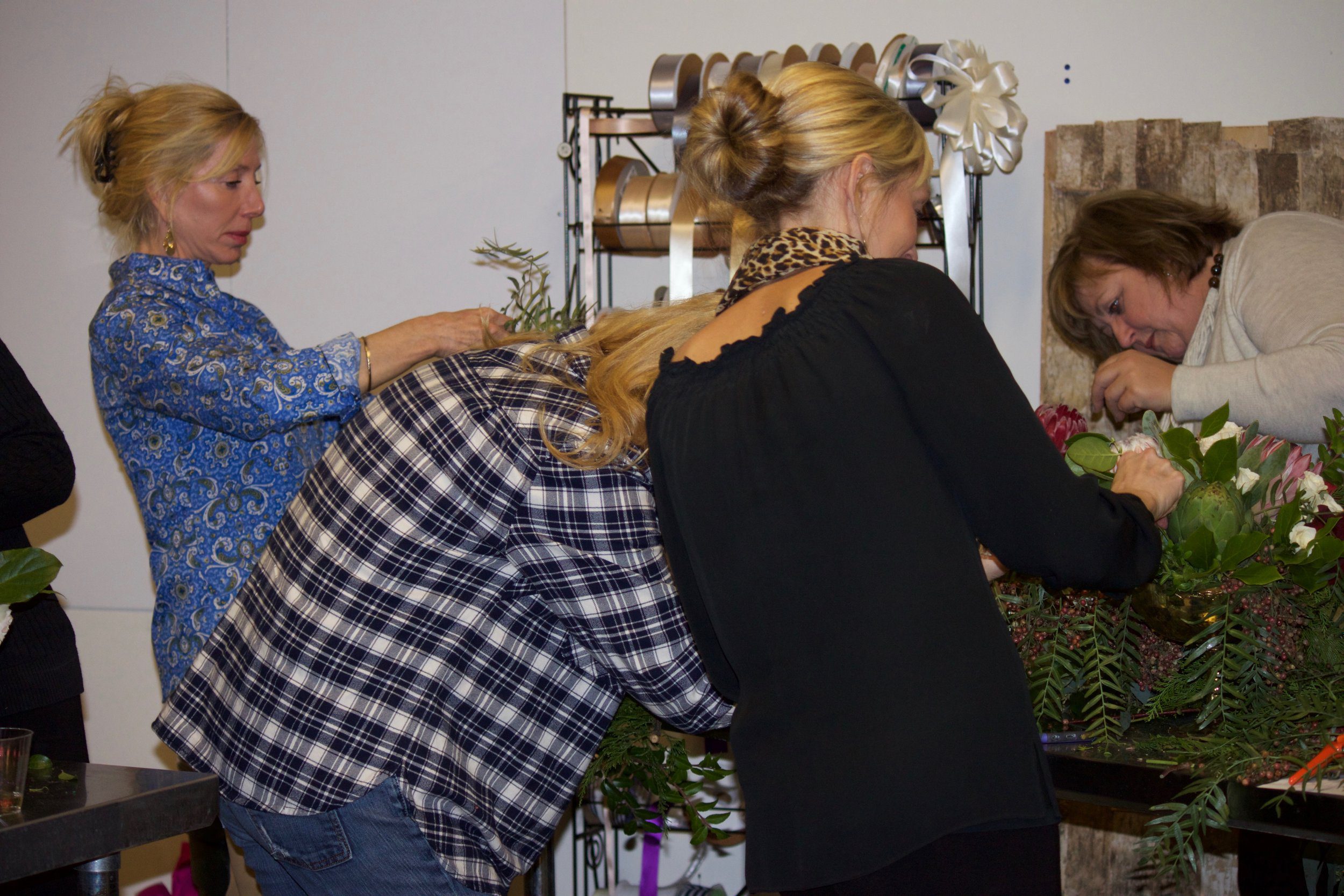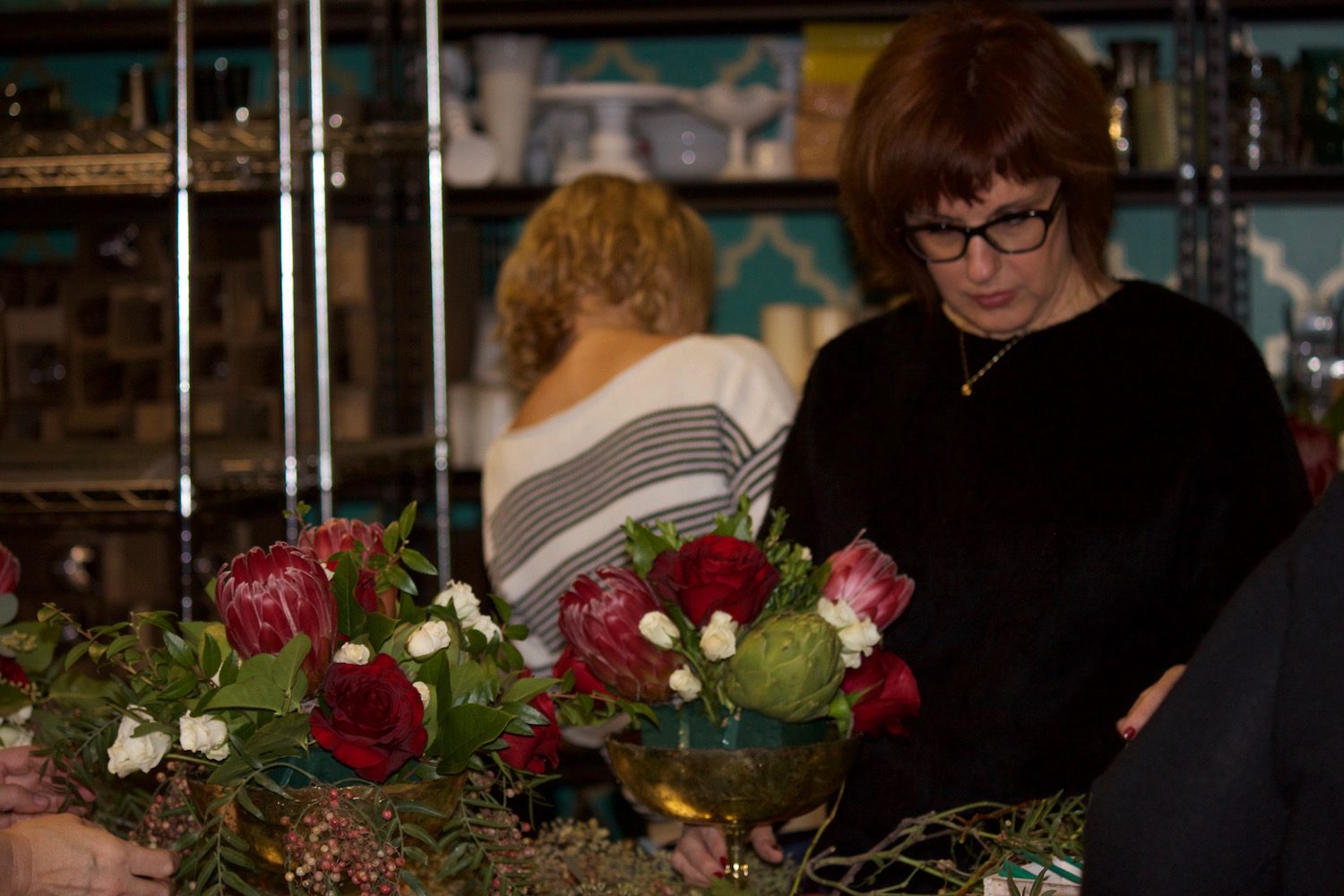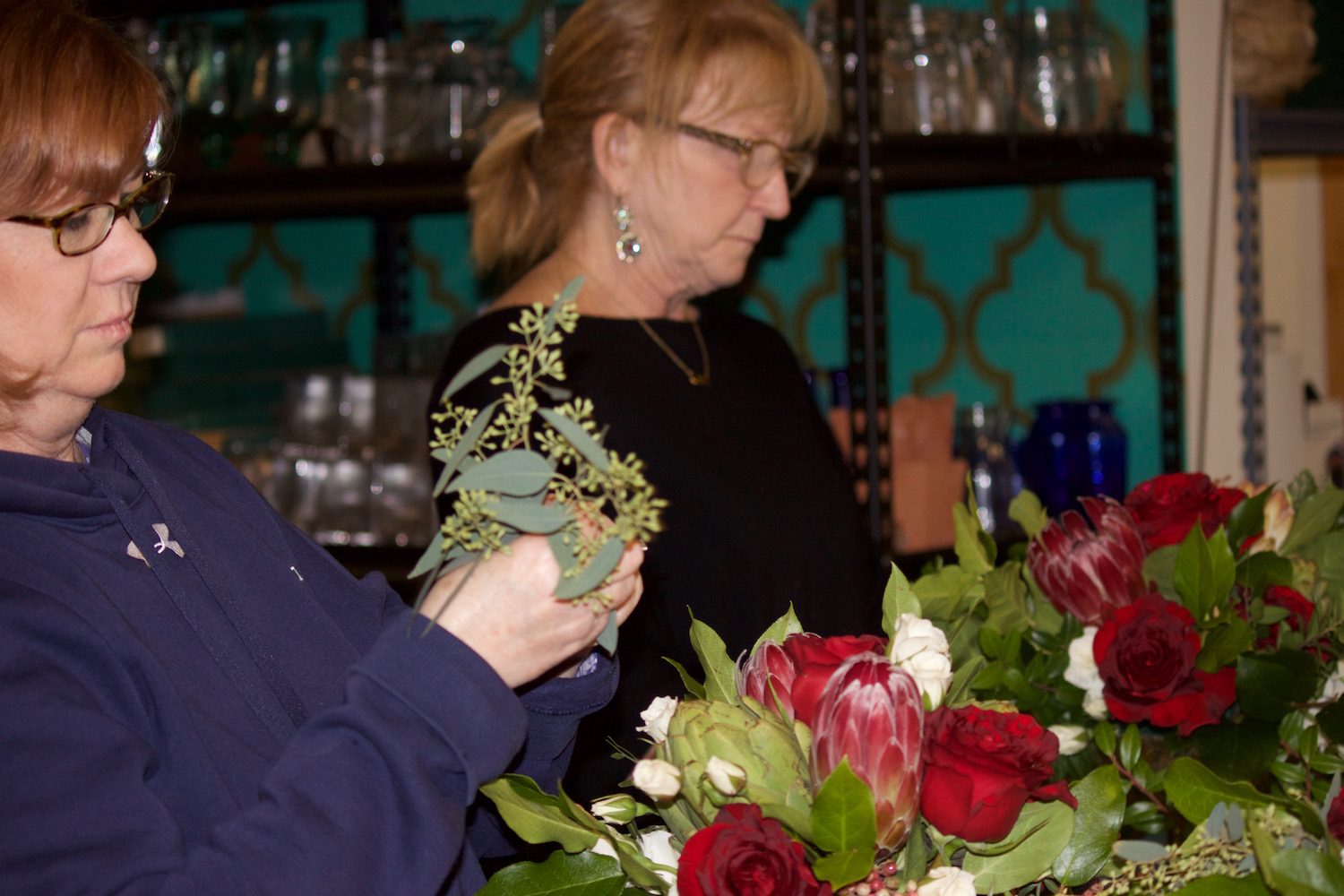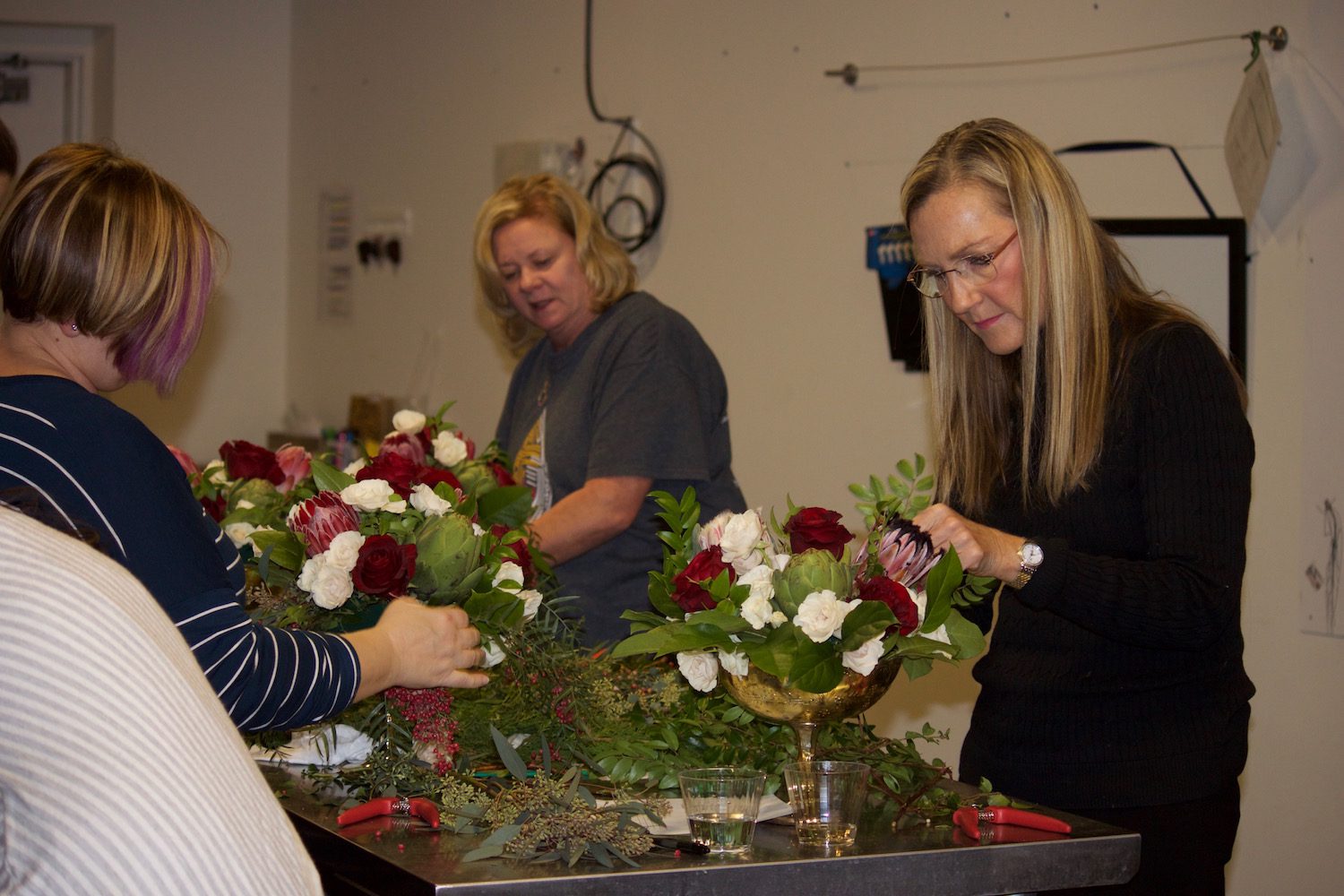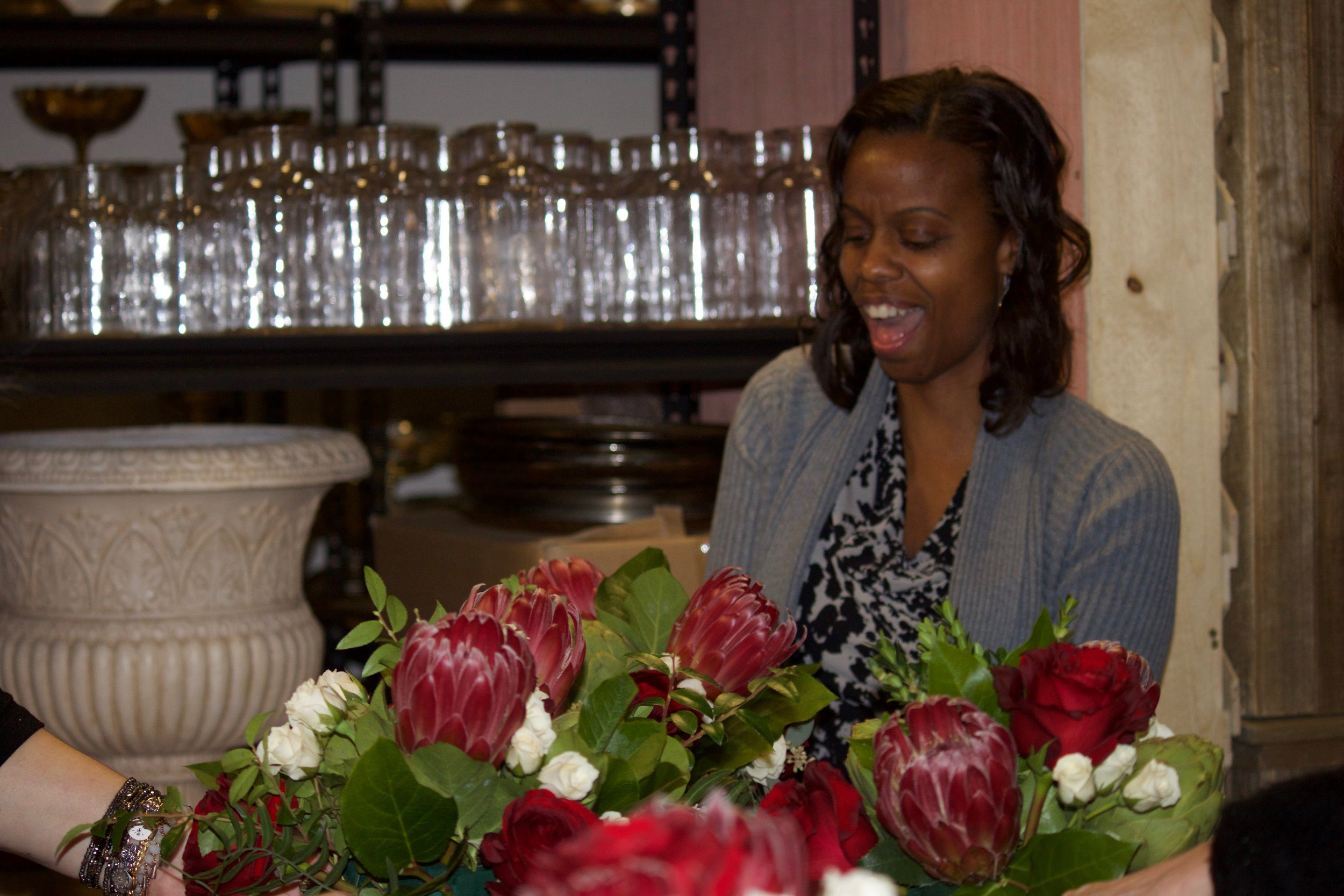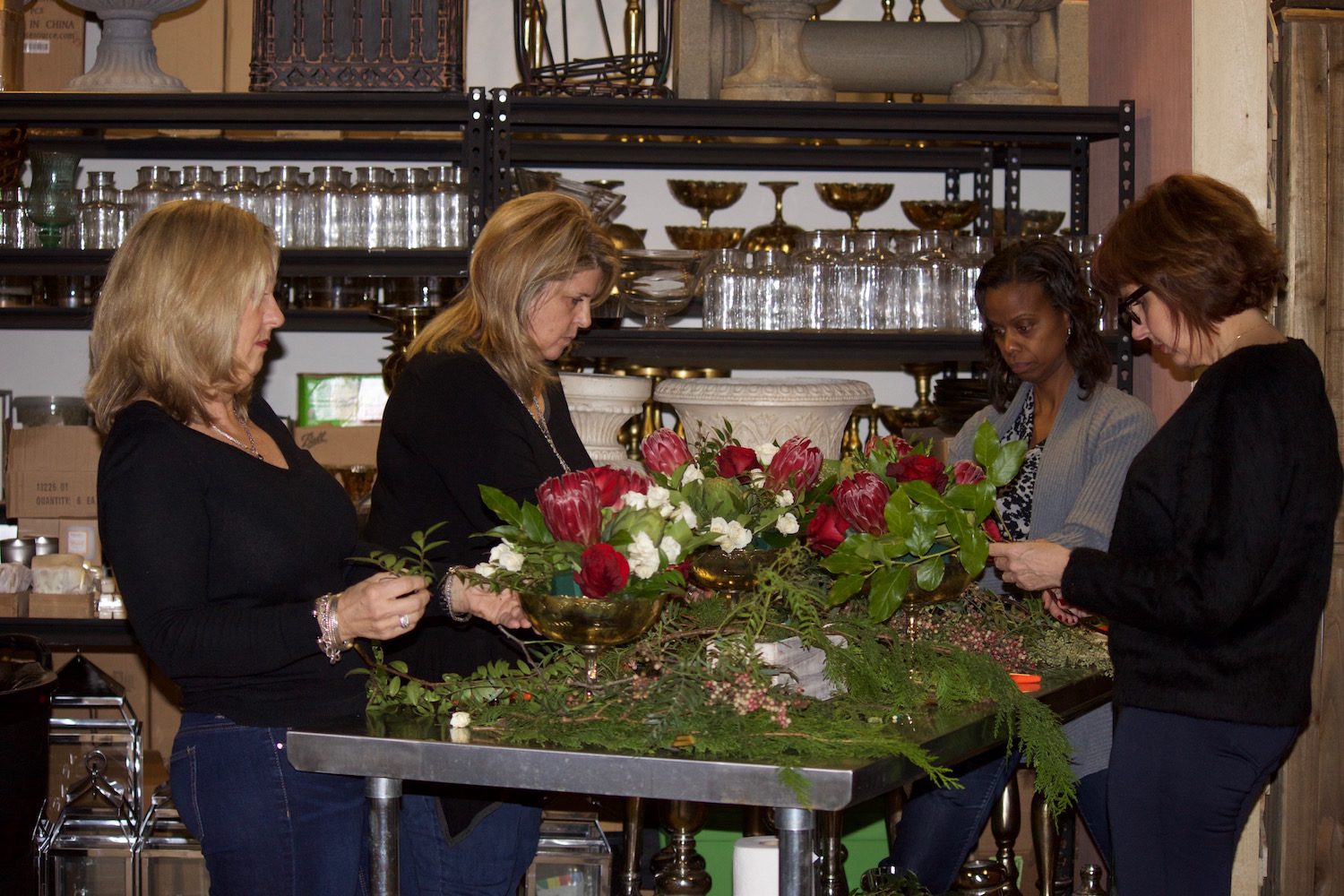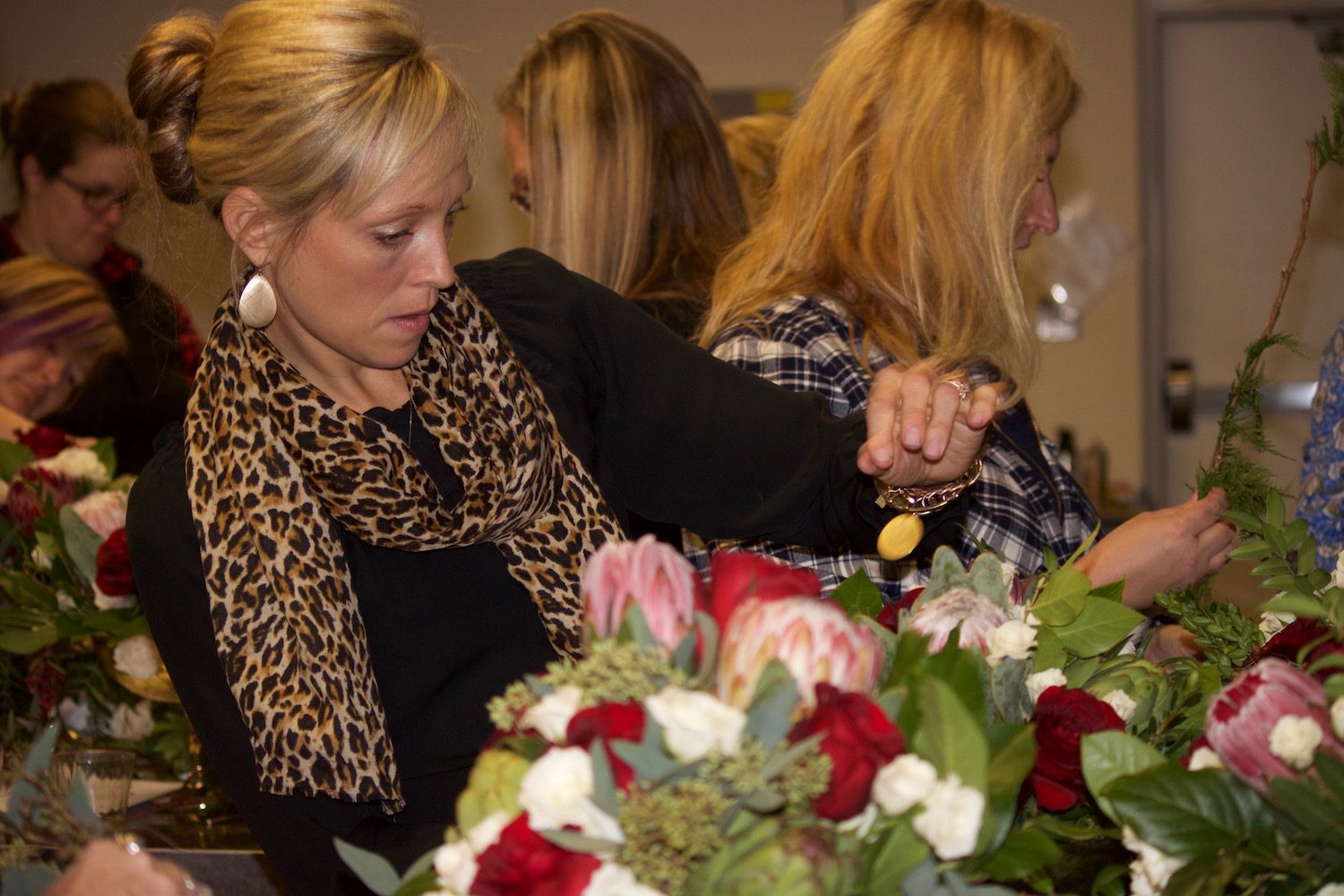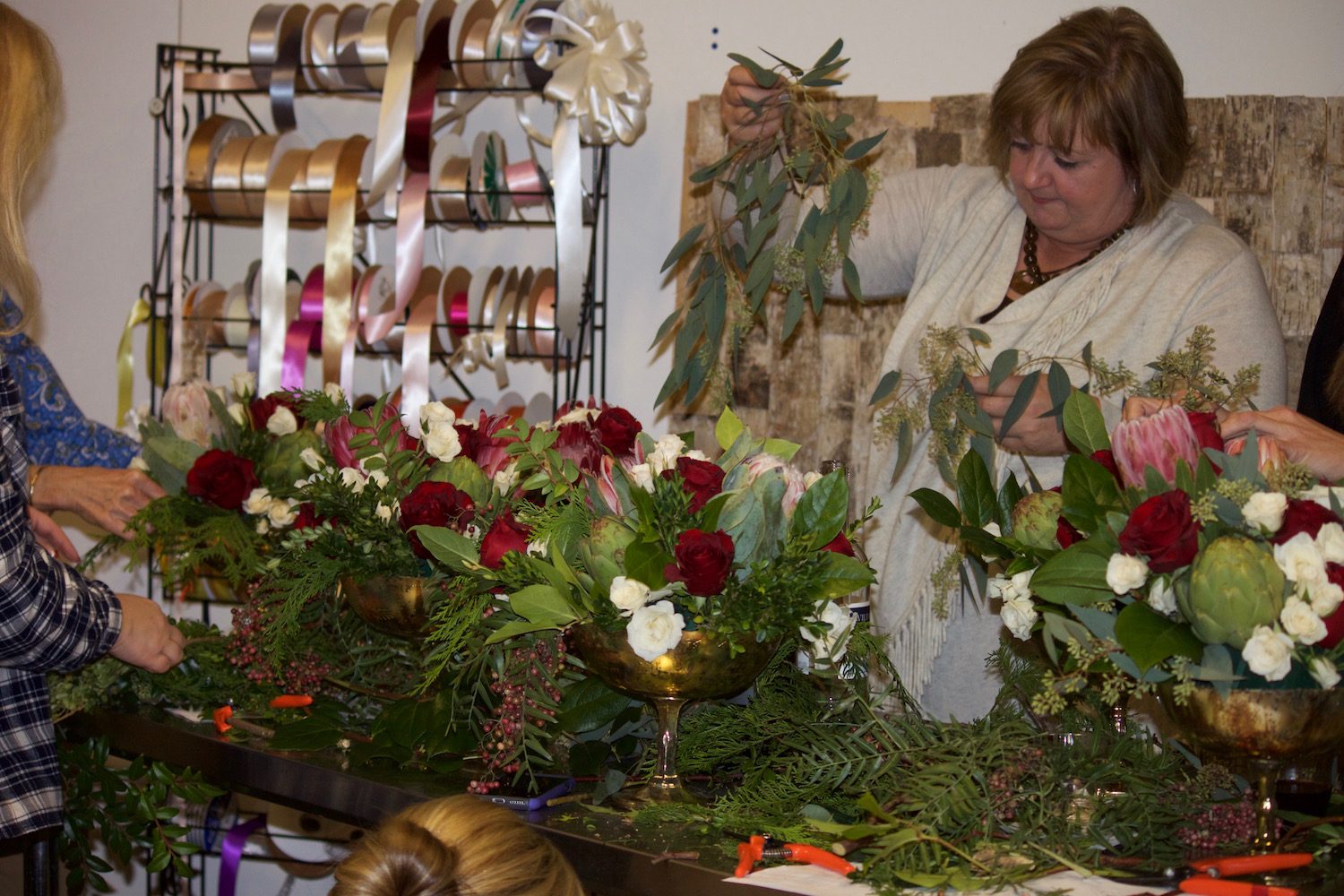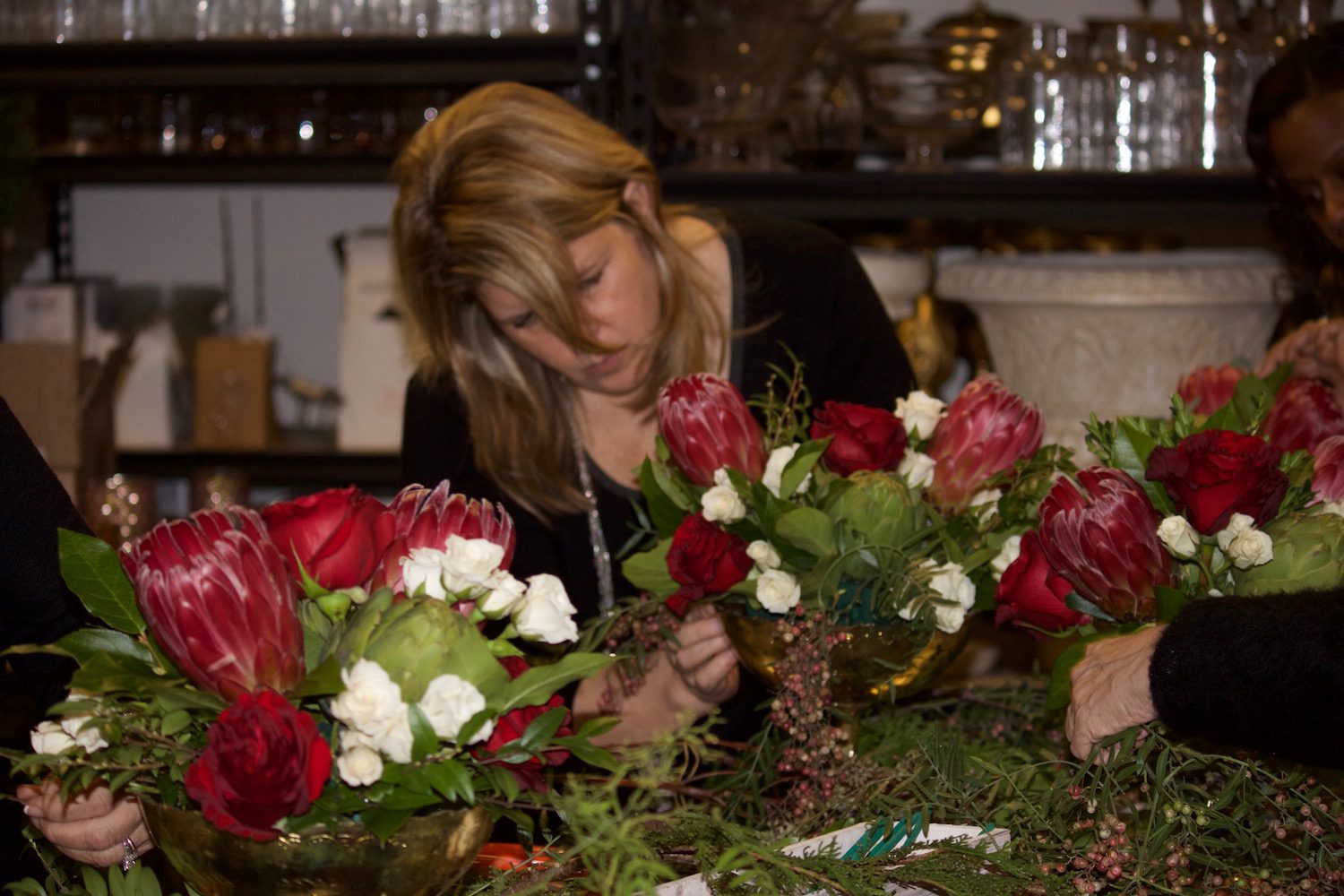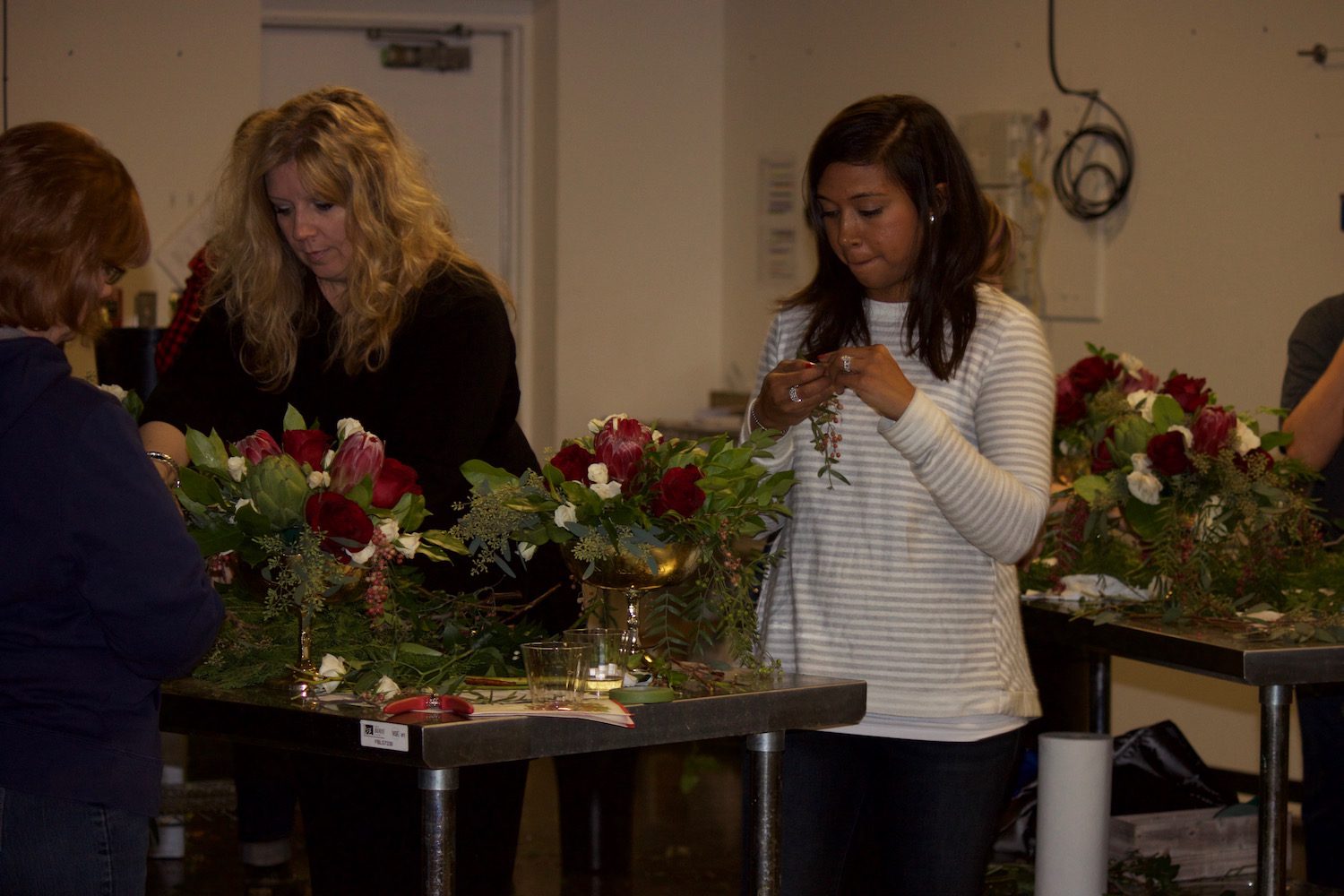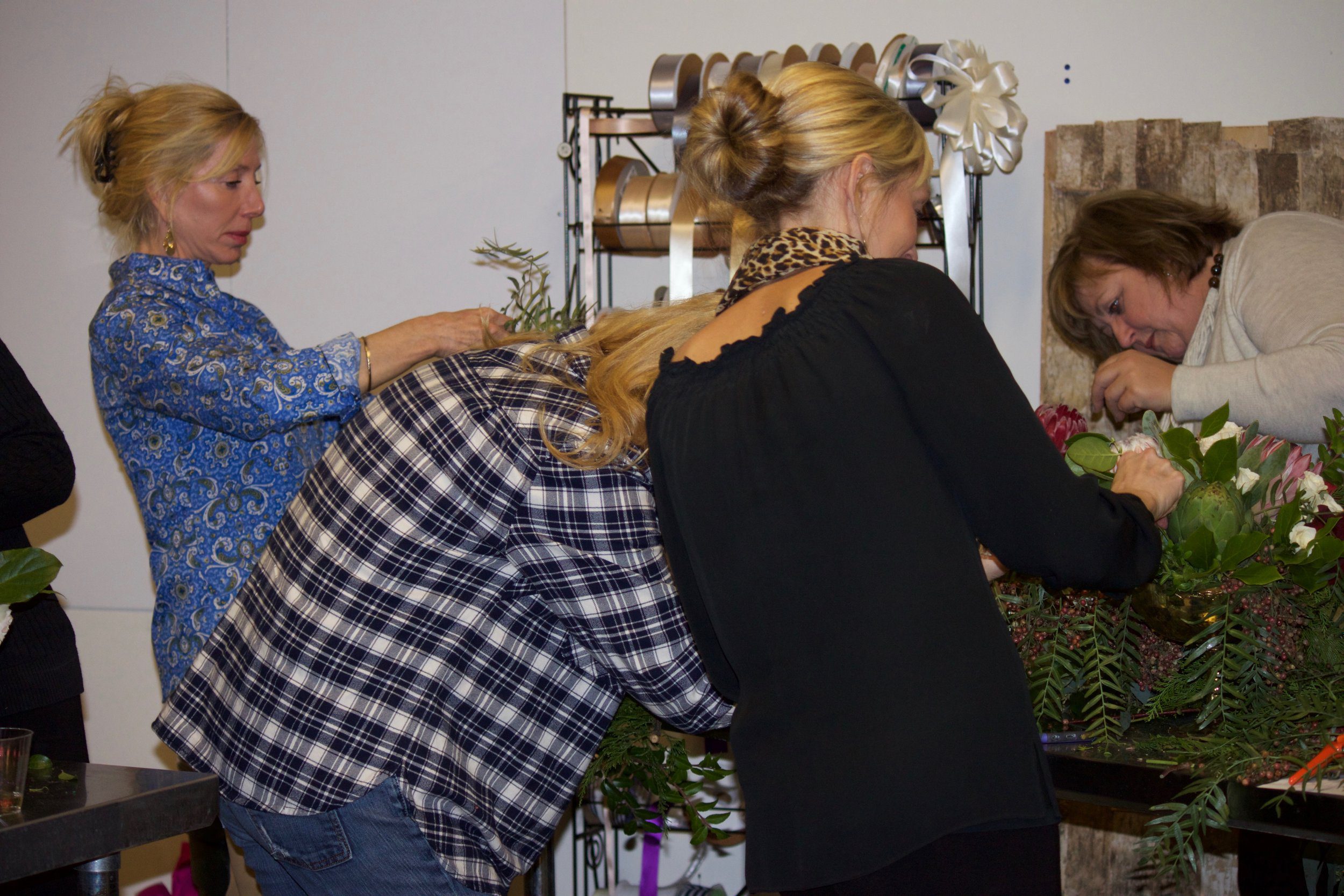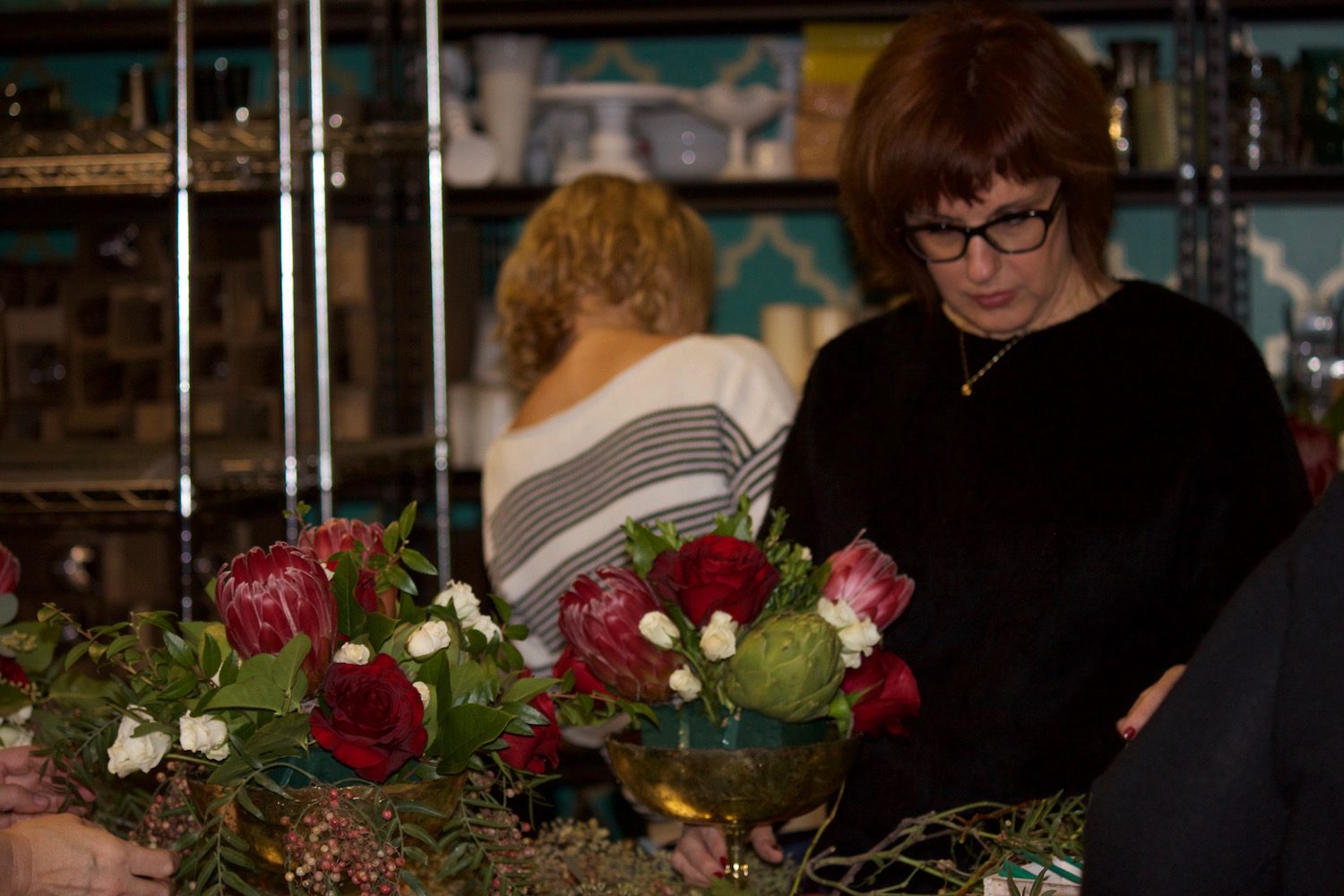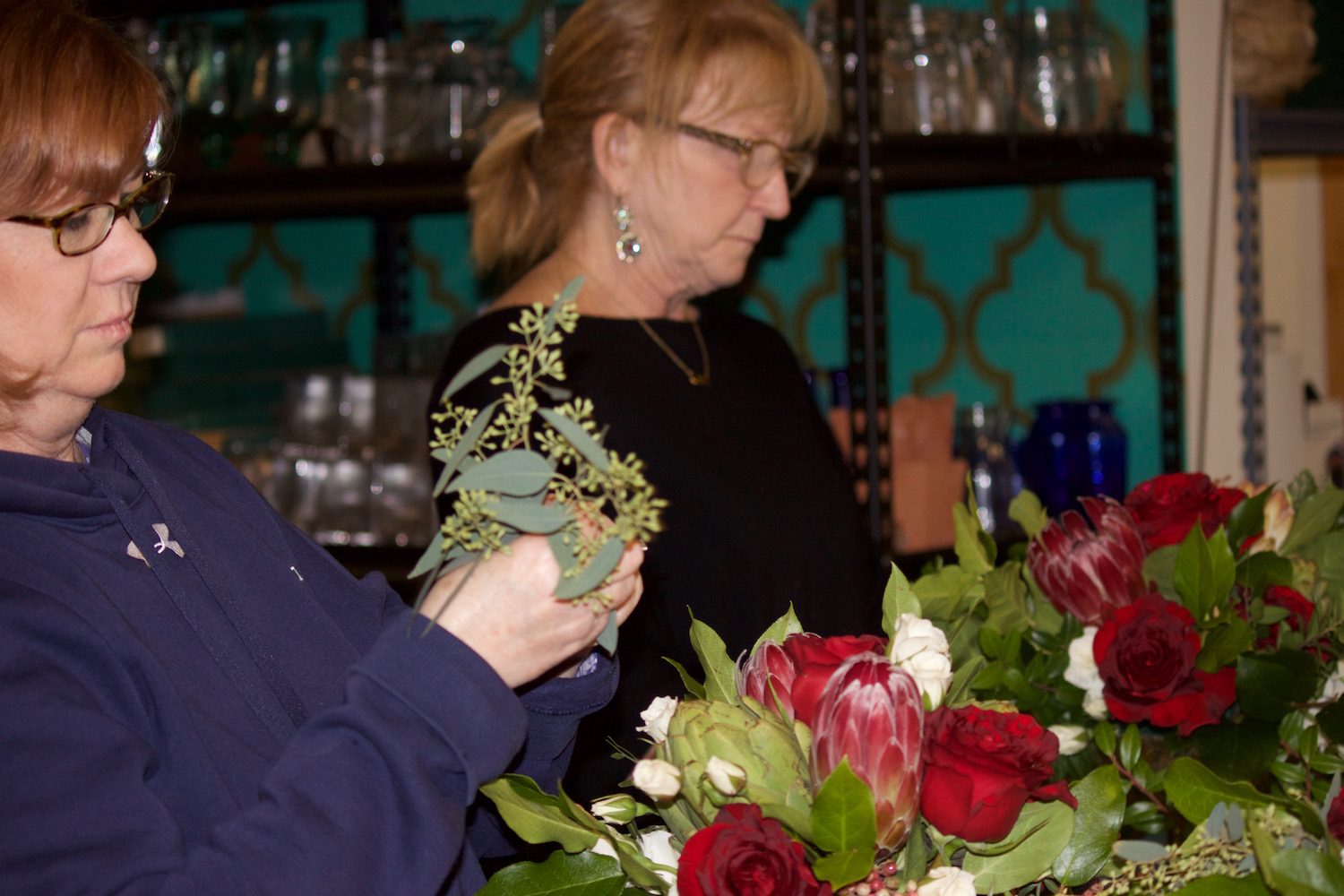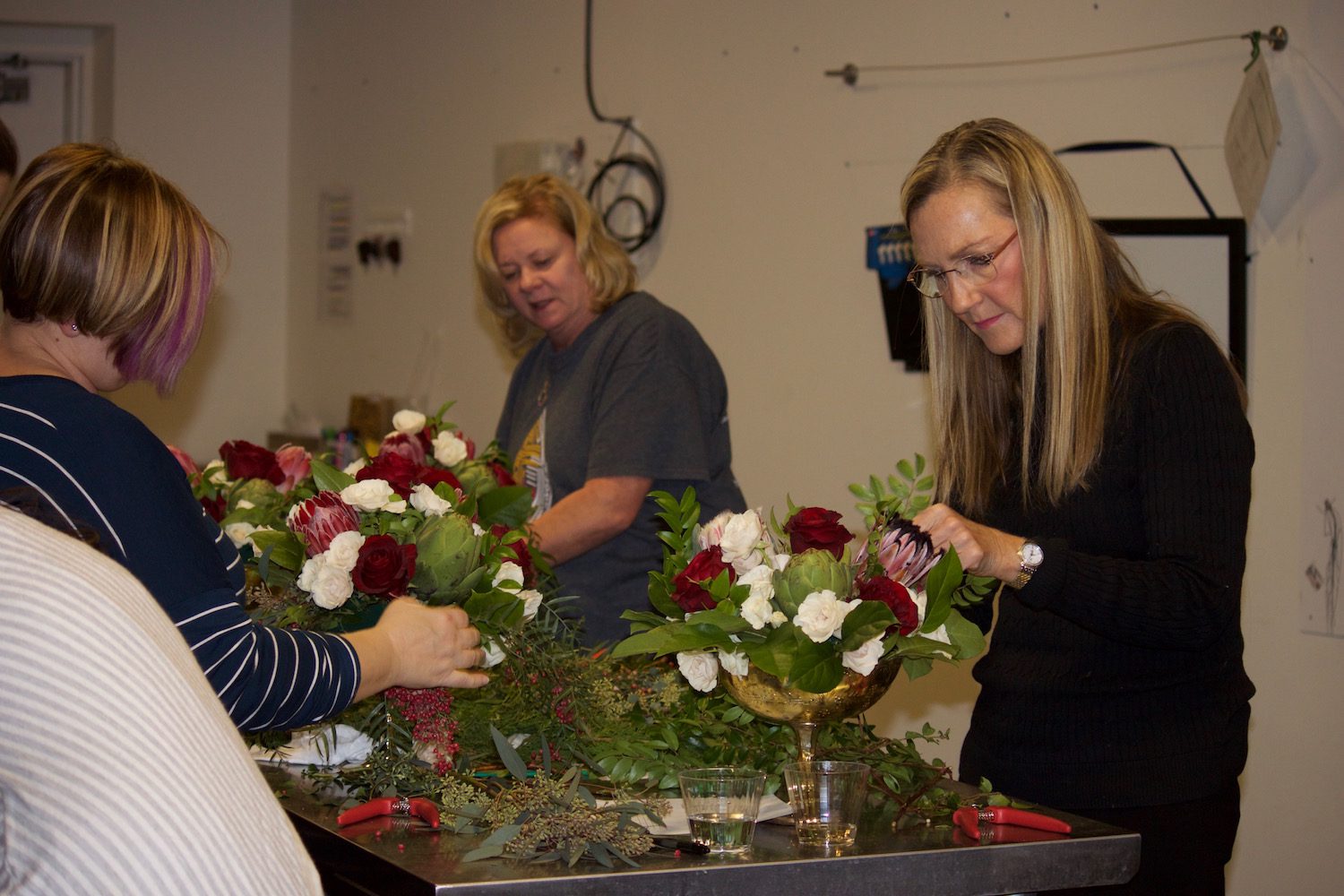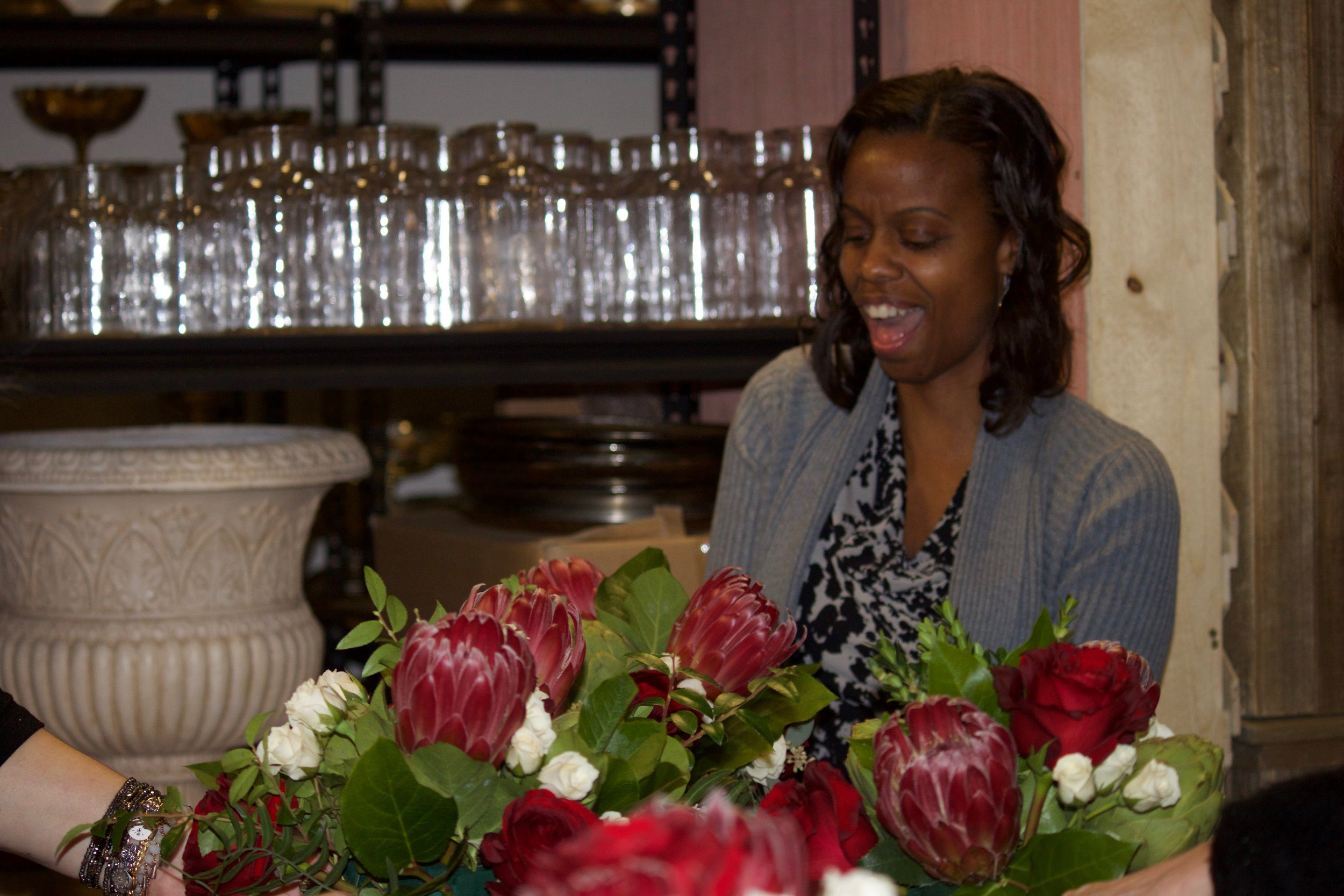 On December 7, Jennifer and her team conducted the third in a series of fall classes aptly named "Holidays in Leesburg." The arrangement was designed in a gorgeous gold pedestal vase pairing traditional greens with a few very special blooms. Jennifer explains, "It is very important to me that a J. Morris Flowers arrangement has something in it that you, as a customer, has never seen before. You will always see standard varieties of flowers, but I try to include stems that are beautiful and interesting and perhaps only vaguely familiar. That is partly the inspiration for this class; working with unique floral varieties. The Holidays are a perfect time to use flowers and vegetables that aren't always included in every day designs."
This class was held behind the J. Morris Flowers studio space in the production area. The lighting and equipment allowed participants to be more effective with both extra work-space and the optics critical for analyzing the details in a design.
Many members of the class were returning for their second and third class. Jennifer explained how important it is to practice floral design by tacking new styles of arrangements. "Some of the techniques that we will use today were presented in our earlier classes, but because we are using a new style of vase, unique flower varieties and a rounder shape, you will be forced to make very different decisions as you create the arrangement."
The varieties for the class included Protea (an tropical red or pink bloom), Artichoke, Pepper Berry, Ivory Magellica Spray Roses, Black Pearl Roses, Lemon Leaf, Huckleberry, Seeded Eucalyptus, Boxwood and Cedar. "Ivory Magellica Spray Roses are so special because they are the warmest shade of ivory with just a hint of pink." Jennifer liked the idea of using the tropical Protea and Seeded Eucalyptus (California). "Living in the United States, we have the advantage of using florals from all over the world, mixing and matching, to create a special Holiday looks that also reflects cultural diversity and traditions.
Each of the J. Morris classes are conducted so that first-time participants can begin their floral design training while returning participants add another layer to their skill and knowledge. Please refer to our classes page in the next few weeks to see our 2017 schedule.
Use these step-by-step videos to learn how to create your own Holiday arrangement.
RELATED
Last week, Jennifer taught her September floral arranging classes at our studio in Leesburg,...
---
I can't tell you how many times a husband, boyfriend or partner has walked into my flower shop...
---