As you prepare to honor the extraordinary mother in your life on Mother's Day, there is no better way to demonstrate your appreciation than by sending her a beautiful bouquet of flowers.
But you don't want to send Mom just any run-of-the mill arrangement, right?
In this post we share the best selling flowers on Mother's Day to help you make a great selection.
Roses
The number one selling flower for Mother's Day is roses.
Roses are a classic symbol of love and appreciation, so it makes perfect sense as to why they are the go-to choice for this special day.
Roses are a popular choice on Mother's Day thanks to their unique color range and selections. There are over 350 different colors of roses, so making the perfect color selection for your mother or grandmother is easy.
From classic long-stem red roses that express your love, to garden roses with an extra touch of rustic charm, there's something for everyone.
Tea roses offer smaller timeless blooms, while spray roses feature clusters of tiny petals for a look that's understated but elegant. Better yet, these varieties come in hundreds of colors that can be tailored to match every taste.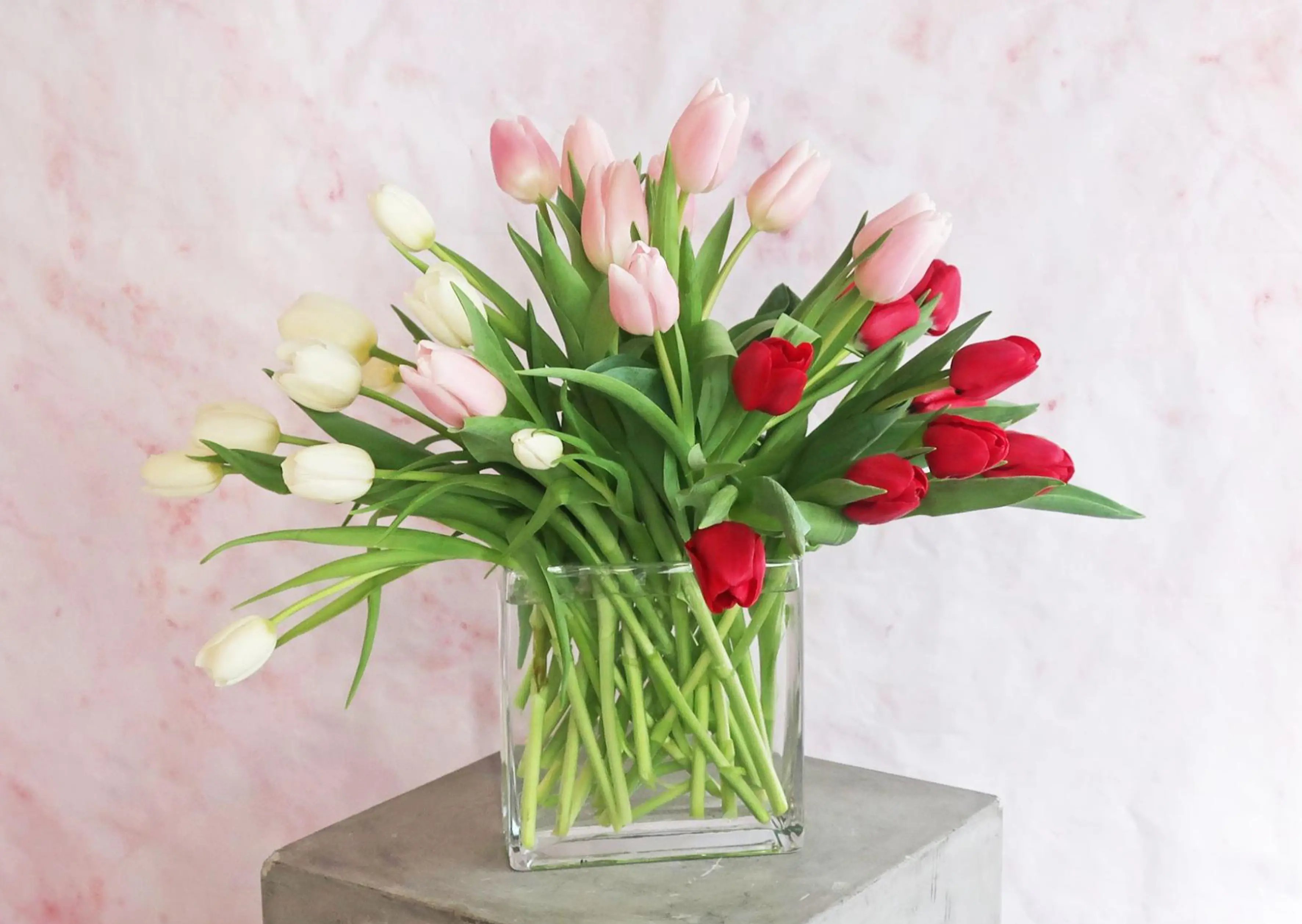 Tulips
Tulips are unmistakable and instantly recognizable, not to mention one of the longest-lasting cut flowers around – making them a top choice for Mother's Day celebrations.
There are several varieties to choose from, including standard, frill, double and parrot varieties. No matter what type you go for, you can be sure that these vibrant blooms will bring joy to Mom and make her day extra special!
Peonies
Peonies are truly a sight to behold, with plush petals that make a resplendent statement in any garden or floral arrangement.
They are no ordinary flower; they are steeped in symbolism and represent love, prosperity and good fortune.
Peonies are the perfect way to commemorate special occasions such as Mother's Day or other significant anniversaries.
Their beautiful, full petals in captivating shades of pink and red induce feelings of love, contentment, happiness, and optimism. Whether on their own or combined with other flowers, peonies never fail to add grandeur to a special occasion.
Gerbera Daisies
Gerbera Daisies are a popular Mother's Day flower for good reason - their bright and cheery colors are perfect for celebrating warm family moments.
Available in two sizes, standard and mini, there is an option to suit any occasion.
Whether your mom prefers the traditional pinks, oranges and corals or something more creative like reds, yellows and whites, Gerbera Daisies will surely light up her smile.
For added drama, gerbera daisies can come with a black "eye" (center), or a clear eye for a unique look.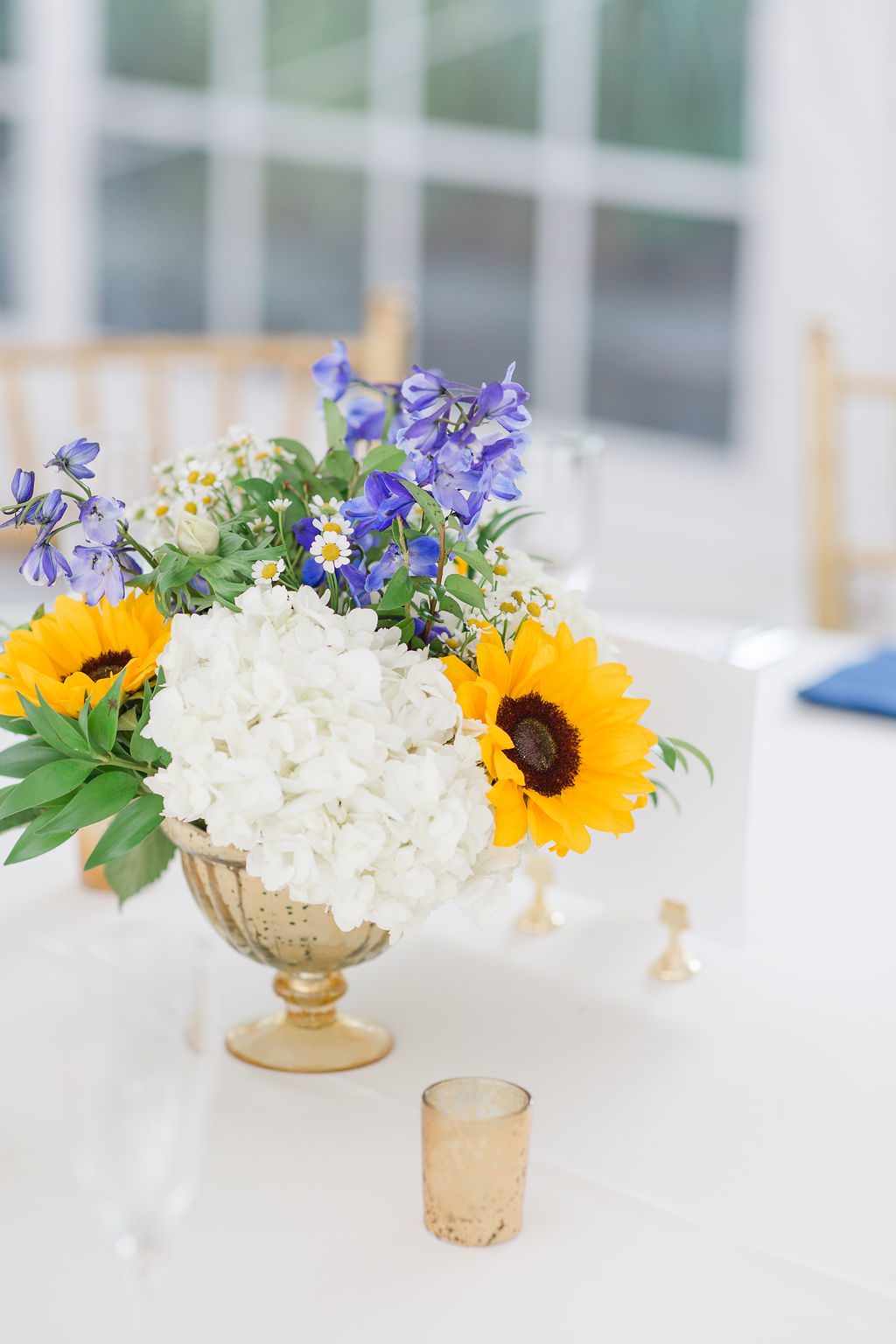 Hydrangea
Make a bold statement this Mother's Day with hydrangeas. These eye-catching beauties evoke thoughts of lush, northern islands with their abundant mini florets and full appearance. Classic white is always an option, but if you really want to stand out from the crowd – choose from shades of blue, pink, purple and even green for something truly unique. Just one or two blooms are enough to make a stunning showpiece in any vase.
Nothing But The Best For Mom
This Mother's Day, surprise your Mom with something extraordinary.
When choosing flowers to express your gratitude and love for her, make sure you select only the freshest of blooms that reflect a superior quality.
Rather than going online and buying from a middle man, collaborate directly with a local florist in order to guarantee Mom receives exactly what she deserves - nothing but the best!
You'll avoid the middleman markup, and get something much more meaningful in the process.