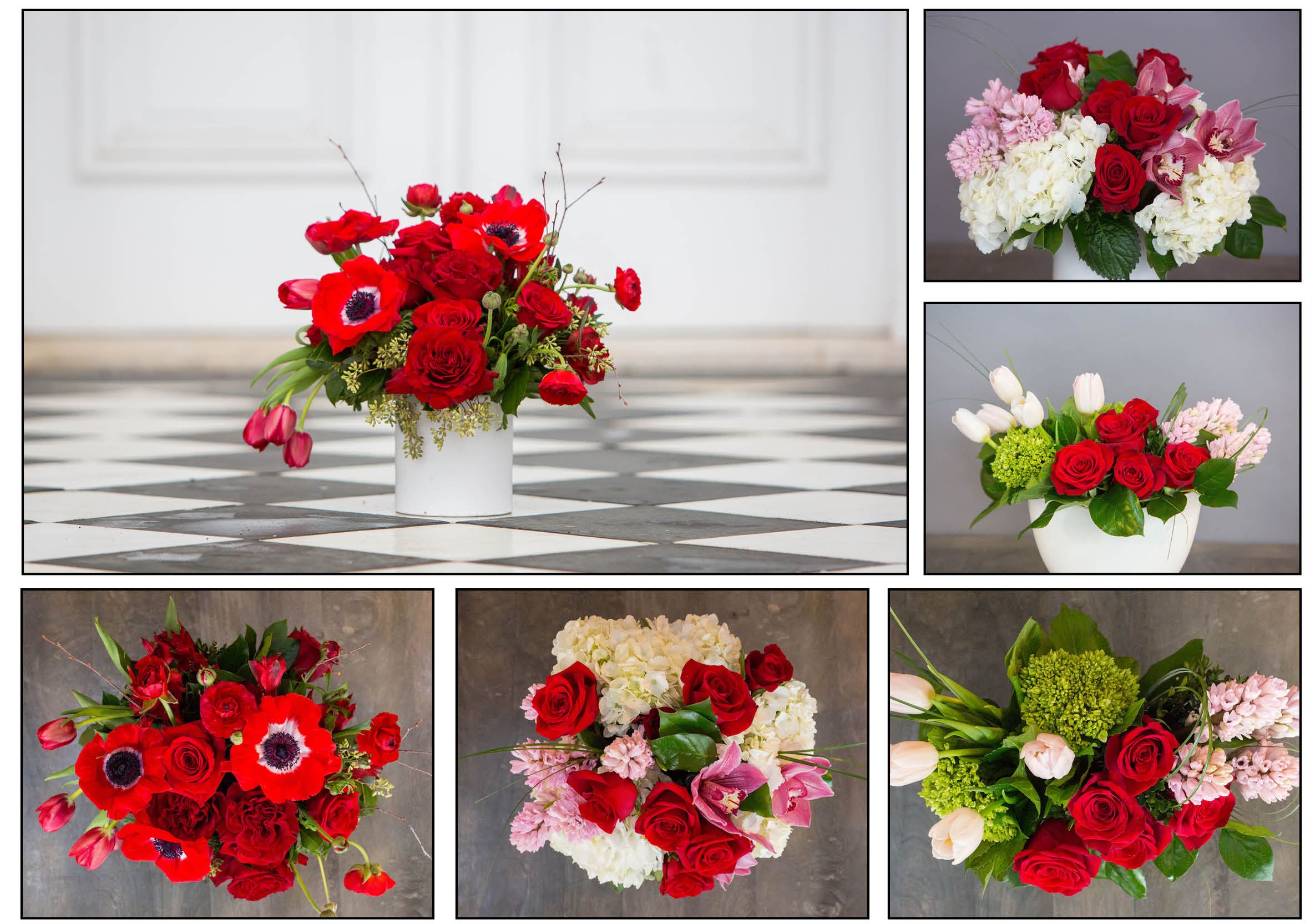 Valentine's Day Designs For Your One-And-Only
We have had so much fun designing this year's Valentine's Day collection. We decided to work with some of the coolest flowers available in the floral industry, challenging ourselves to create designs we are pretty sure you won't see anywhere else. When we completed our two-day design marathon, we took some of our favorite arrangements to nearby Morven Park for some photography. In this elegant, but wintry setting, we were able to juxtapose brilliant color with the earthier hues of winter.
Morven Park is a wander-worthy spot no matter the season. Our little team was stunned by how much fun we were having — in January. We placed our arrangements against the historic textiles on the grounds: the black-and-white tile of the grand porch, the warm peach and coral cobbles at the Carriage House and the dark red and burgundy brick path that cascades into the ever-green garden.
Our stunning stems seemed right at home, especially our signature Valentine's Day stem — Anemone. You'll see them in three of our designs. We have the showy red with navy center in "Rouge" and the magical pink and navy in "Pink For Me" and "Honey-Do."
We're crazy about the Hyacinth and Tulip combinations in "Darling" and "Heart's Desire." We played with combinations of color in "Beloved" (pink, red and white) and Cupid's Best" (purple, hot pink, pale pink and green). The purple combinations are already a big hit and we have decided that "Love Me" will have to be renamed and maintained for the Spring (a customer request). If you are looking for something tall, then the colorful "All Yours" is your best bet. Sending something smaller to a daughter or a great aunt, stop by the Studio and pick up "Mine." This is our sweet milk-jug style bud vase with Orchids, Roses and Alstroemeria.
RELATED
What Women Want Vs. What Men Buy
---
"Love You This Much" with Pink Cymbidium Orchids and Red Roses in an elegant white...
---
You can imagine the excitement in our studio each time we create a new collection. The creative...
---