For many brides-to-be, coming up with the perfect floral arrangements for their special day can seem like an overwhelming task. With so much else to worry about and plan for, it's easy to get lost in the details.
From loose and airy bouquets to sparkling boutonnieres and posies, there are a myriad of choices out there that all promise beauty on your big day.
While striking styles and eye-catching designs are always top priorities when picking out flowers, simplicity should also be a key factor.
At the end of the day you want something timeless and sophisticated; something you'll look back on decades later with fond reminiscence.
We've rounded up our favorite simple yet trending bouquet ideas that will have your bridesmaids looking stunning.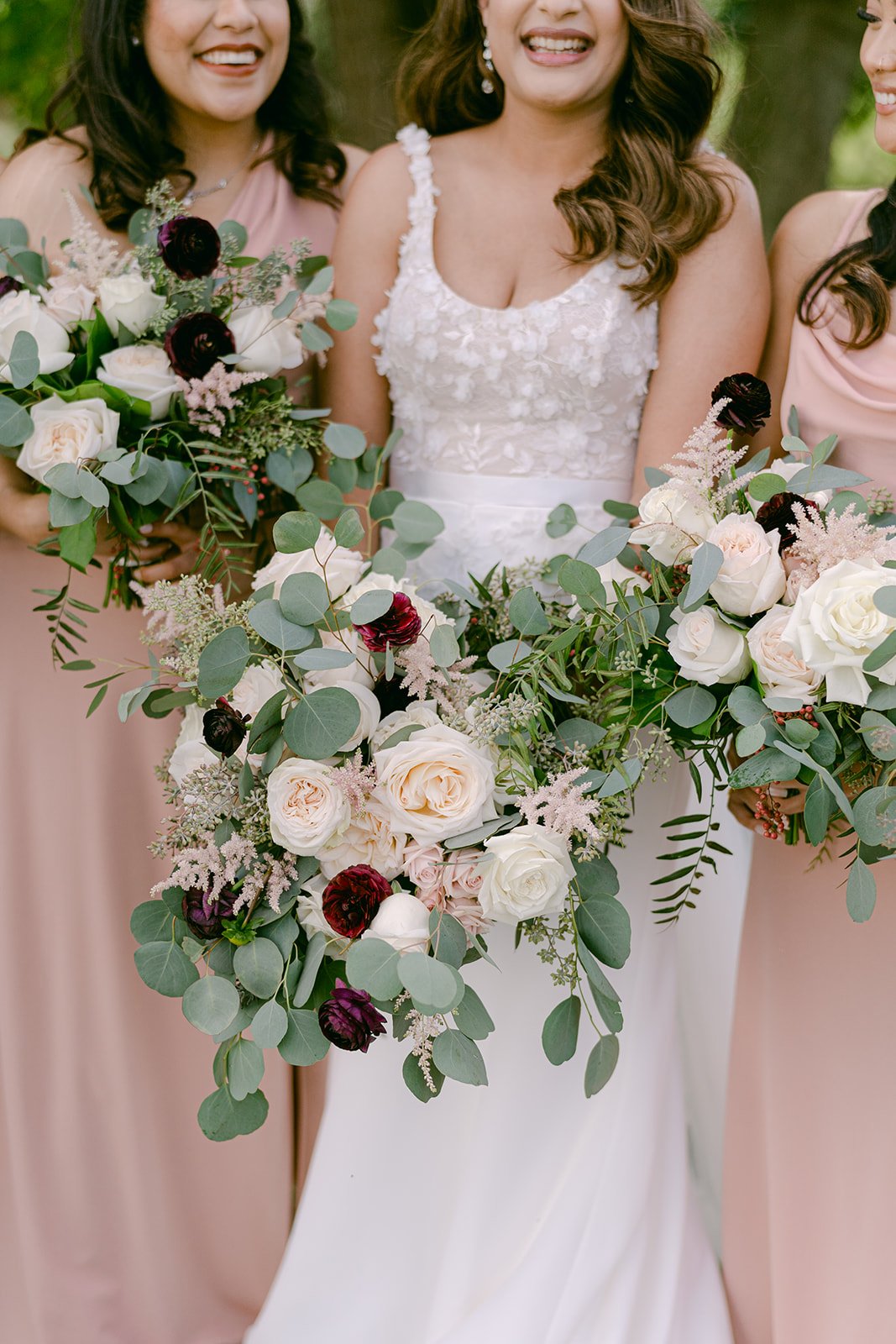 Loose and airy in a modern cascading style, blush and ivory with pops of burgundy and blush. Touches of silver dollar Eucalyptus. Bouquets don't always have to be matchy-matchy, but rather complementary.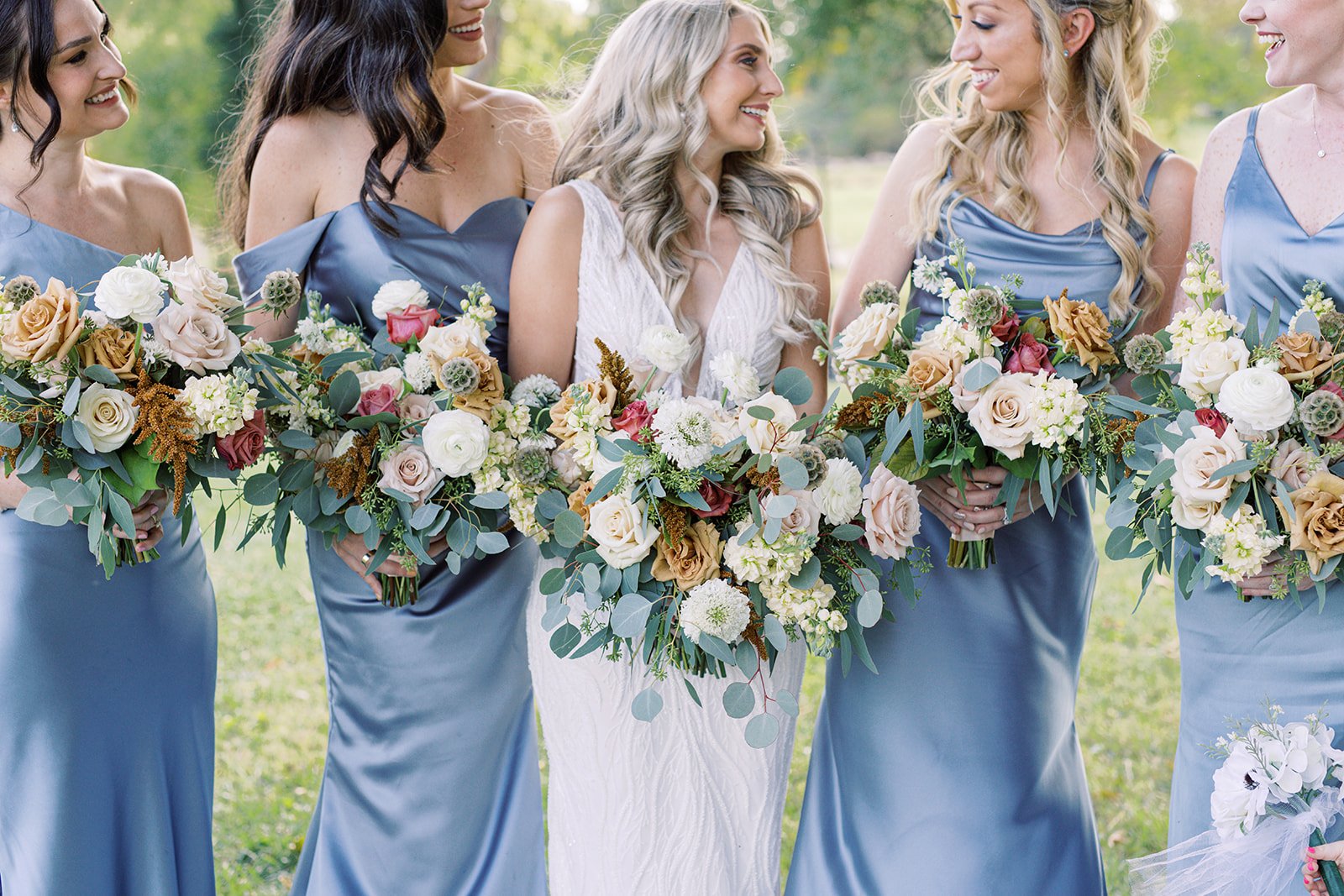 Playing with unique colors can create a one-of-a-kind look. Coffee colored roses and a bit of orange are a new take on fall colors.
Soft Tones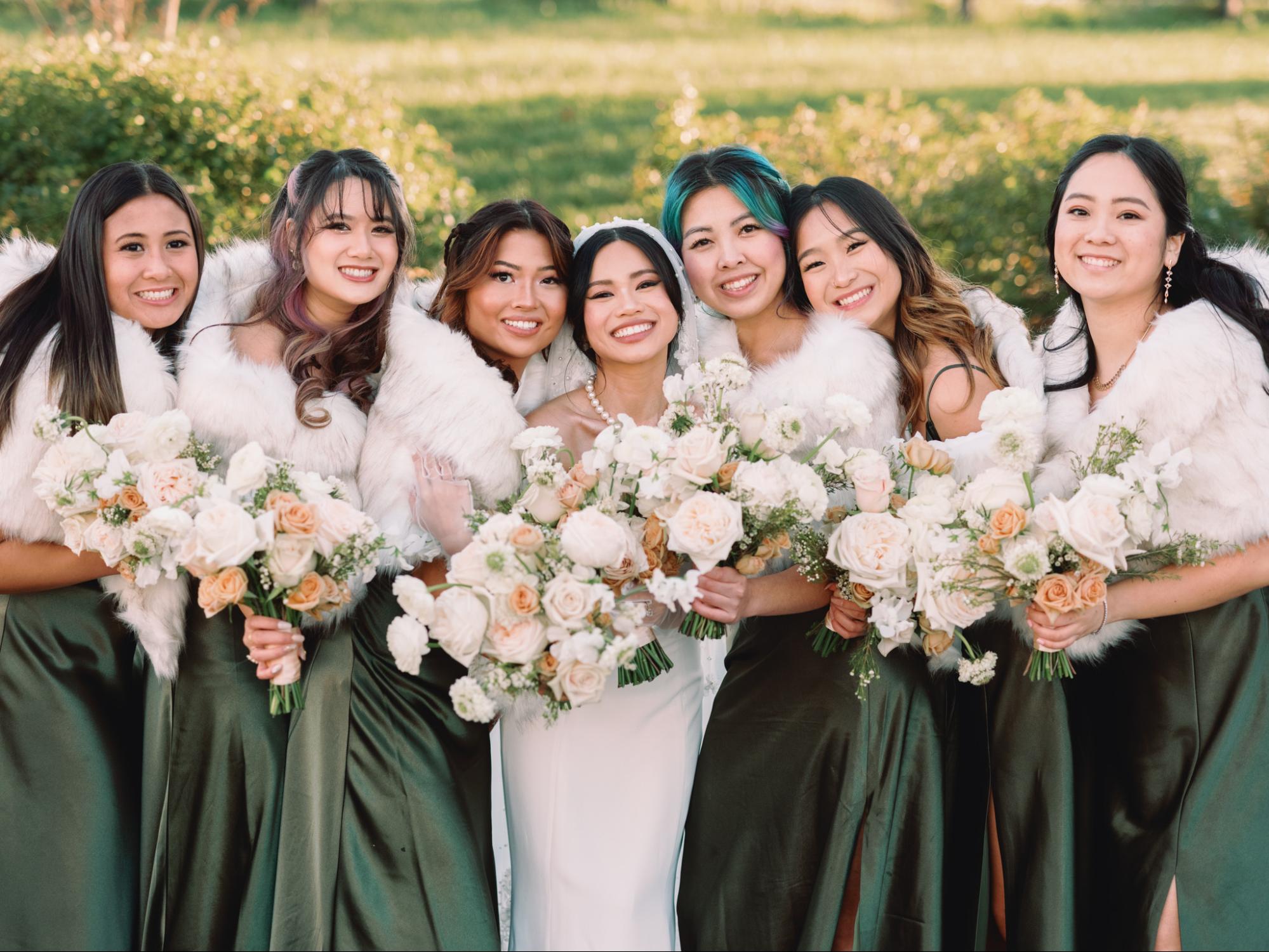 A timeless white and peach palette works any time of the year and is the perfect pairing with deep green dresses. We use the modern color wheel to help you choose tones and shades that marry perfectly.
Strong Colors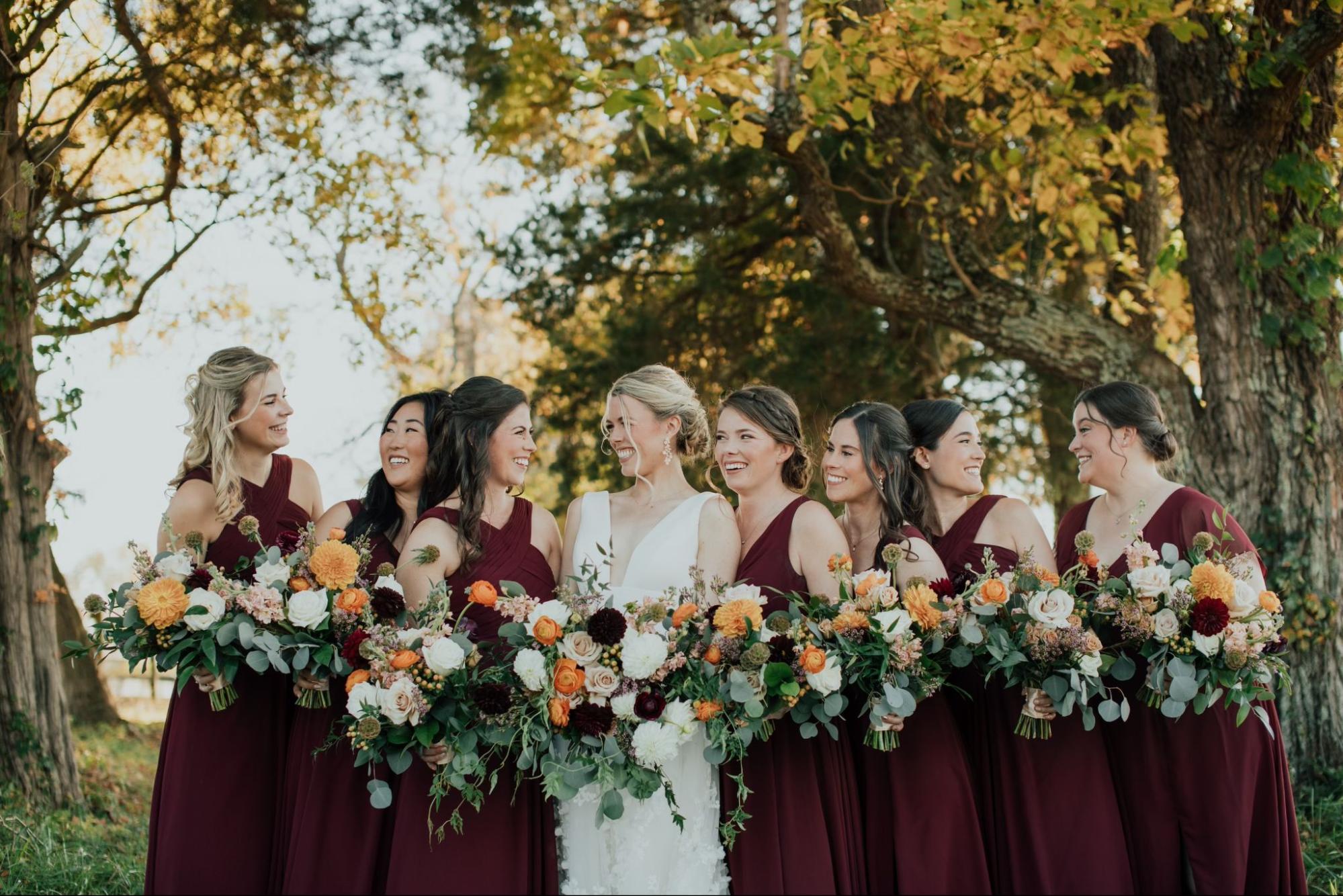 Fall colors of burgundy, and orange with soft undertones of white and champagne. Dahlias, Zinnias, roses, with loose and airy greenery.
Conclusion
We're passionate about wedding flowers and helping you curate the perfect look for your big day. Whether you're looking to create a romantic atmosphere with lush roses and peonies, want something more modern with ranunculus or dahlias, or just want an expert to help you navigate the choices, we have everything you need to make sure your special day is truly unforgettable.
No matter what look and feel you decide on, we promise that with the perfect bouquets your bridesmaids will stun.
Have a wedding date? It's never too early to book. We are currently booking wedding dates for 2023 and 2024.