Brides Perspective: color and contrast is key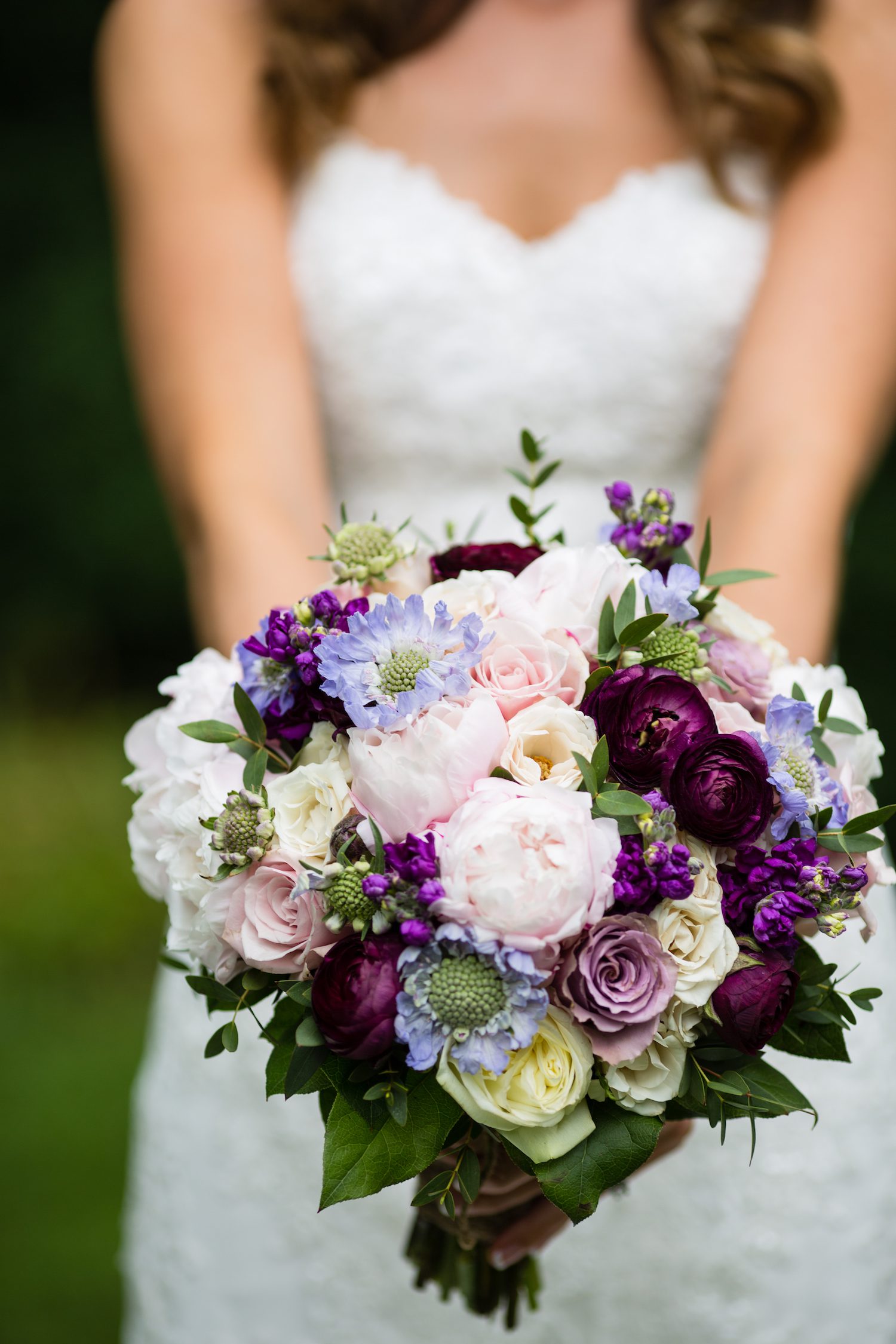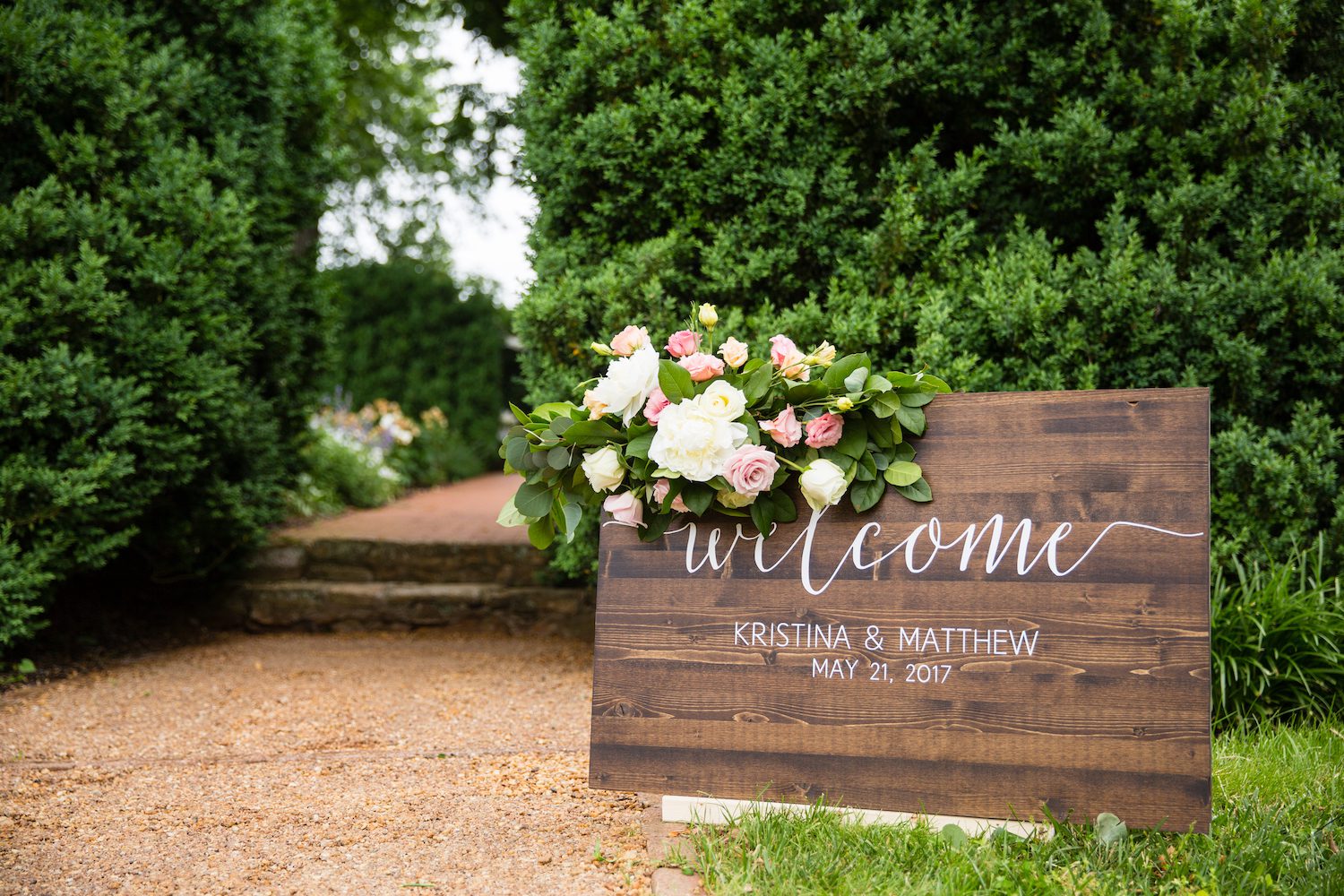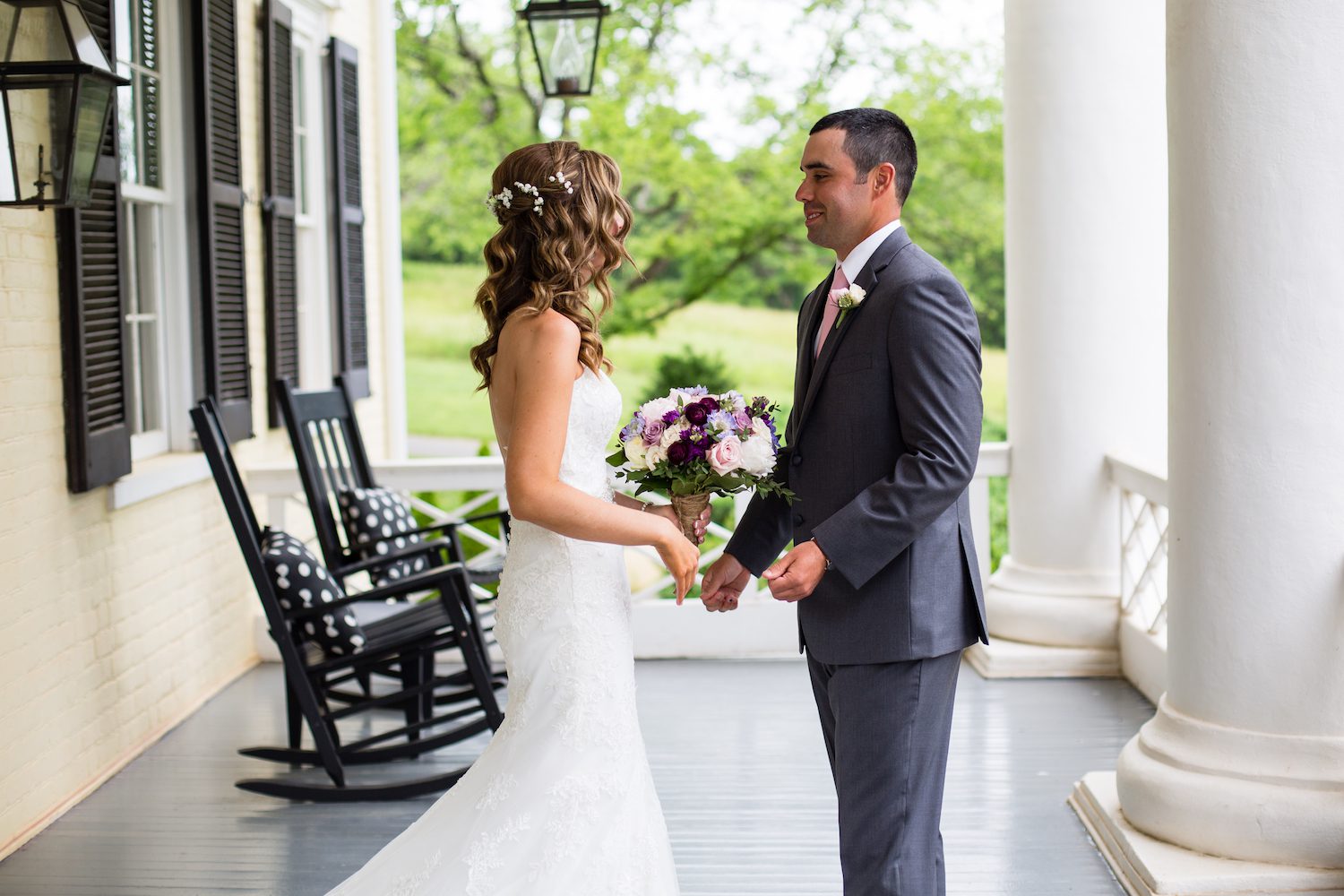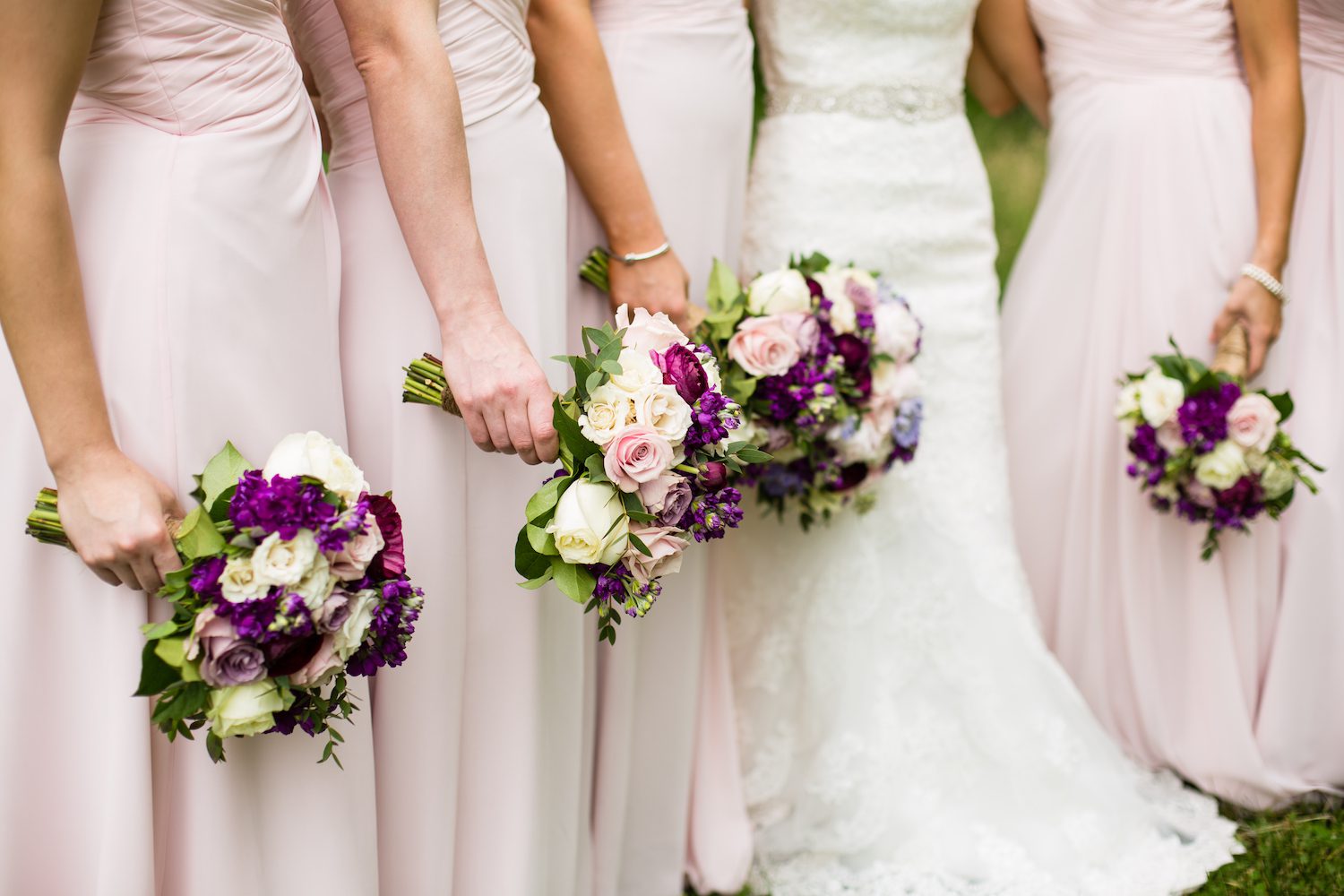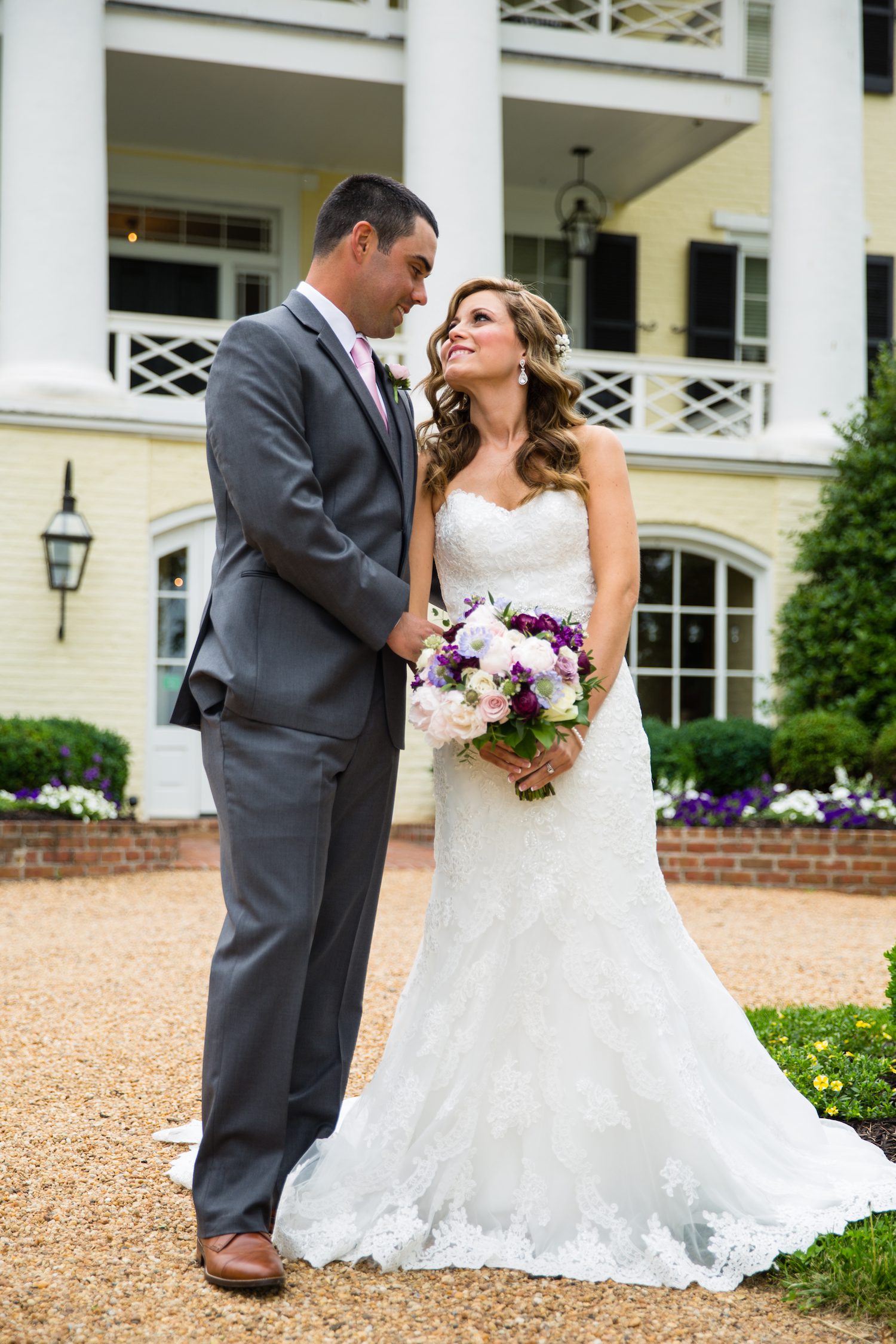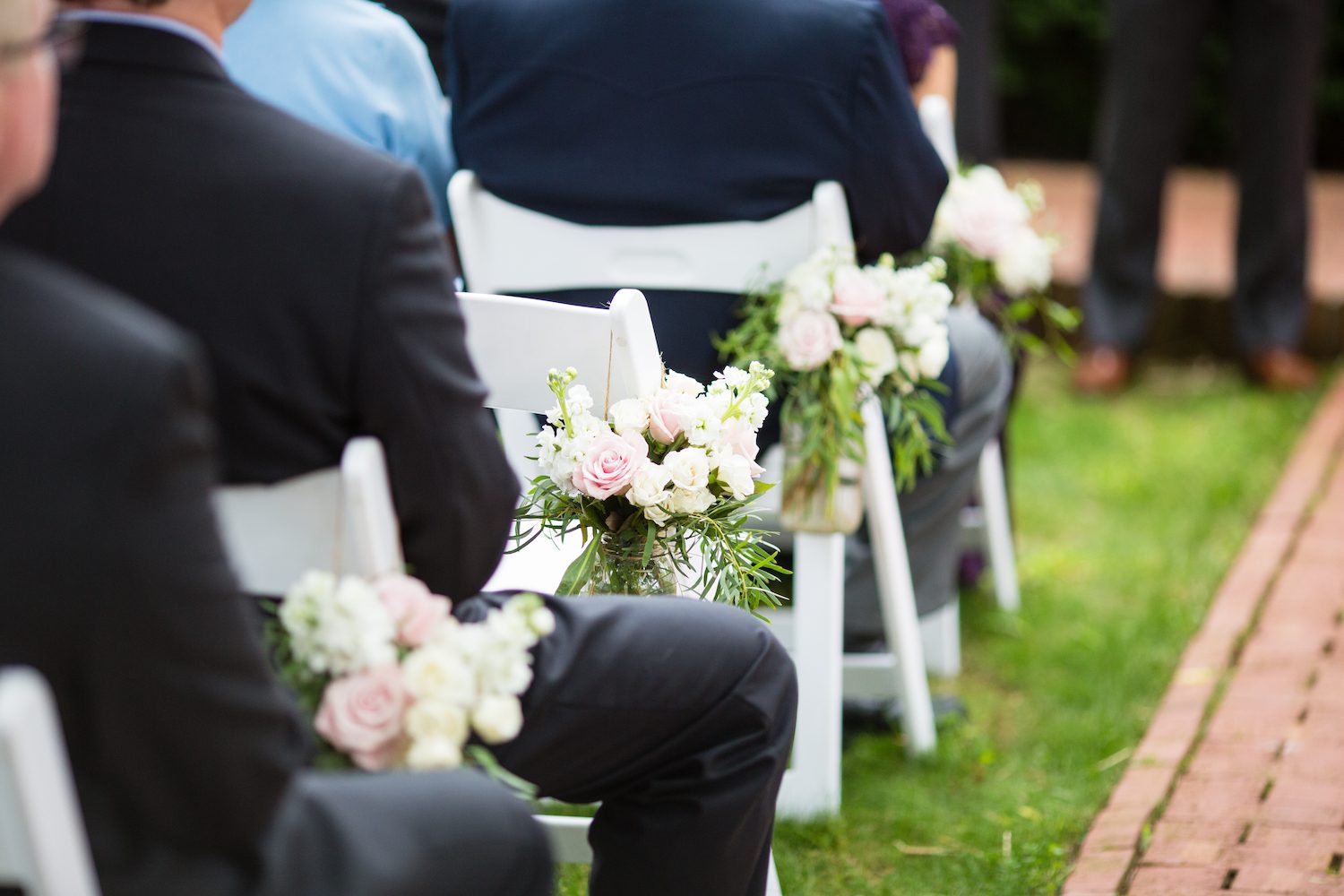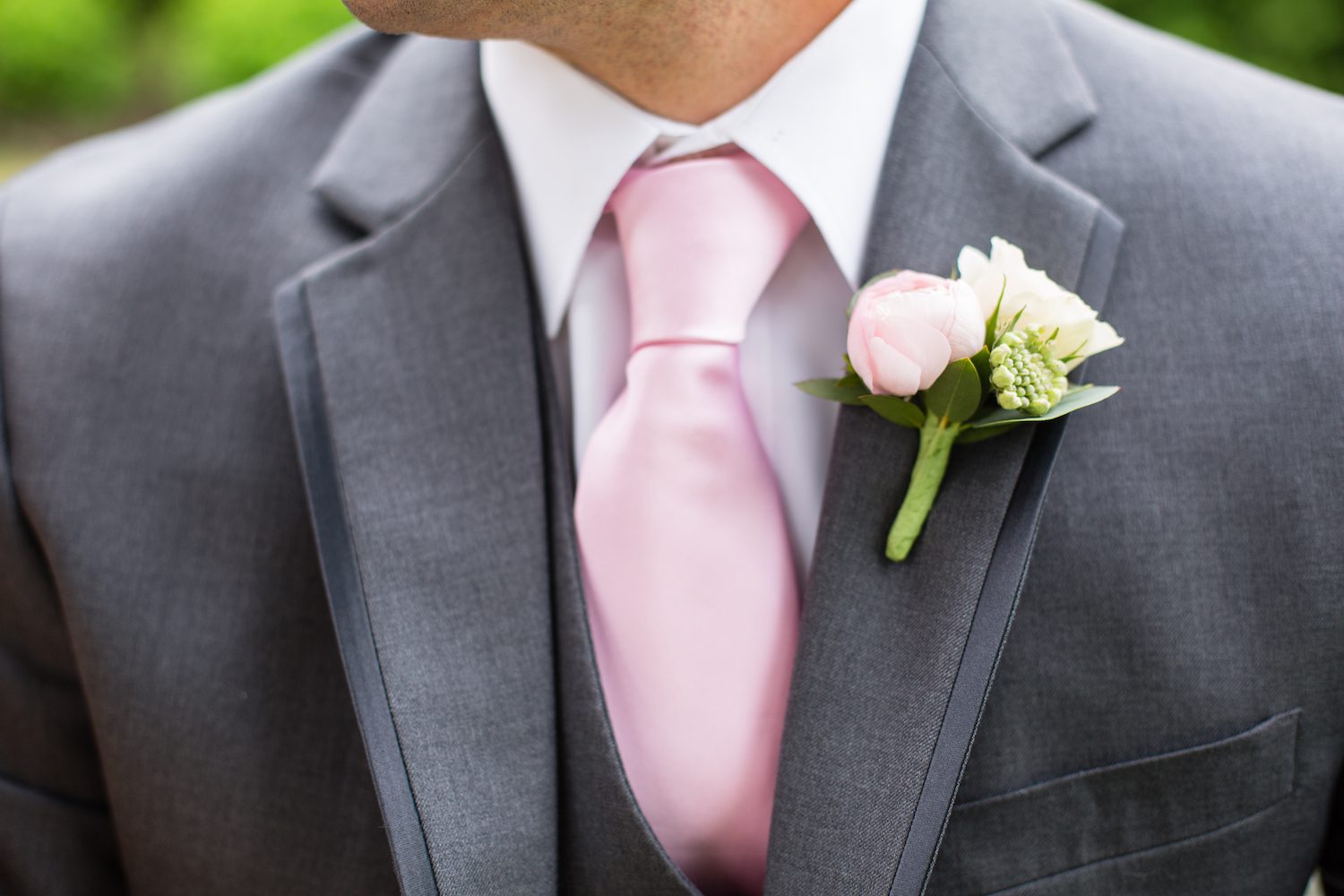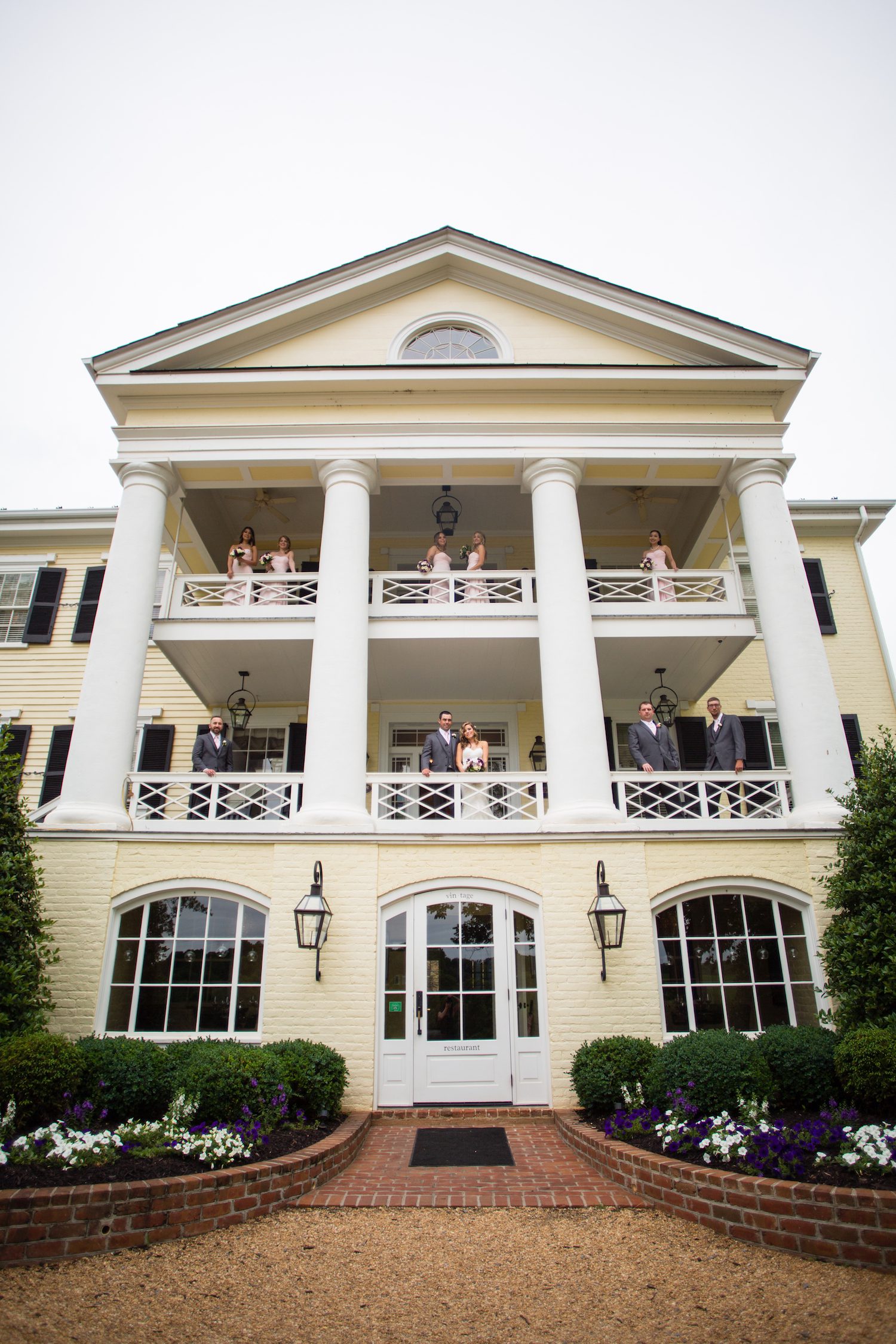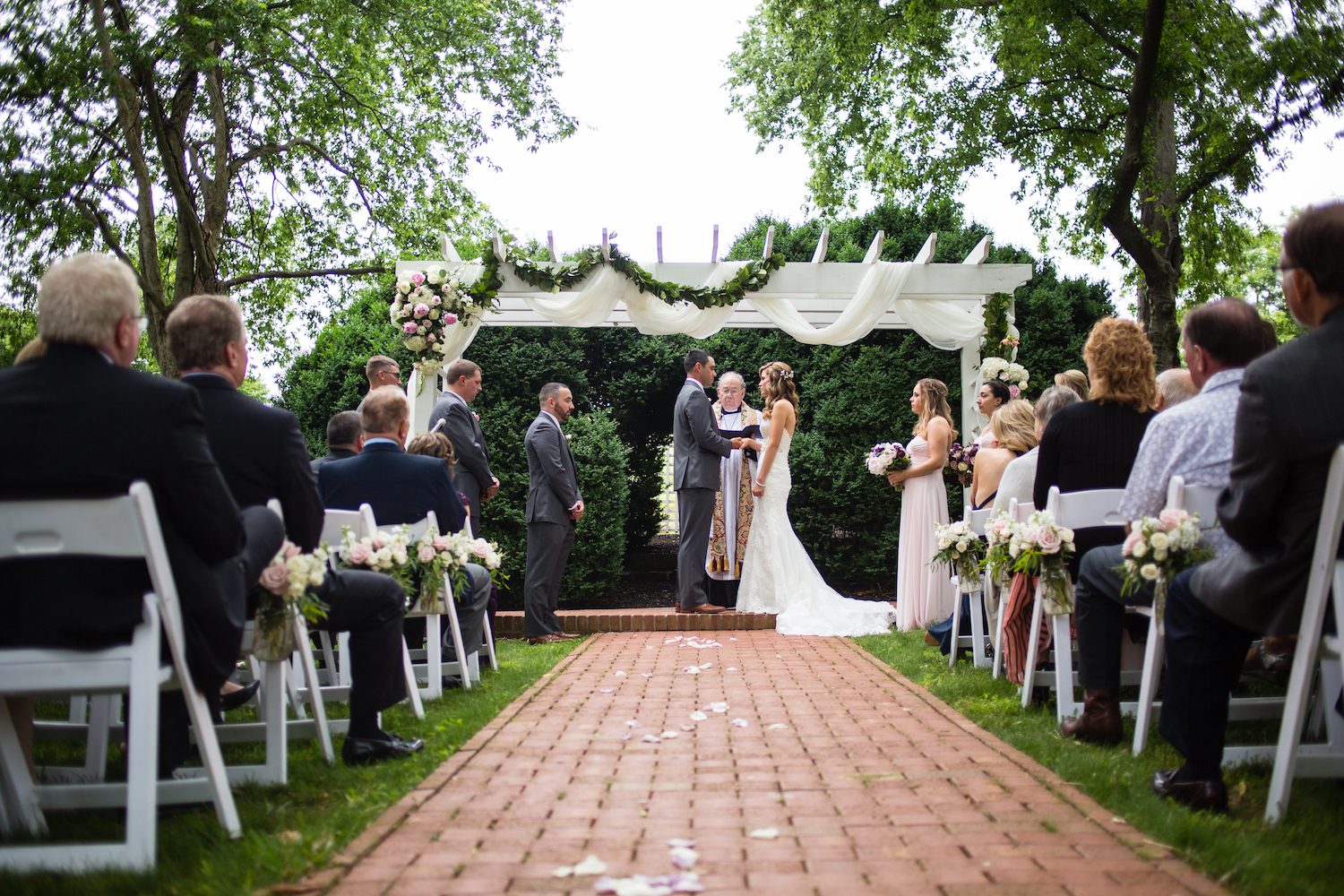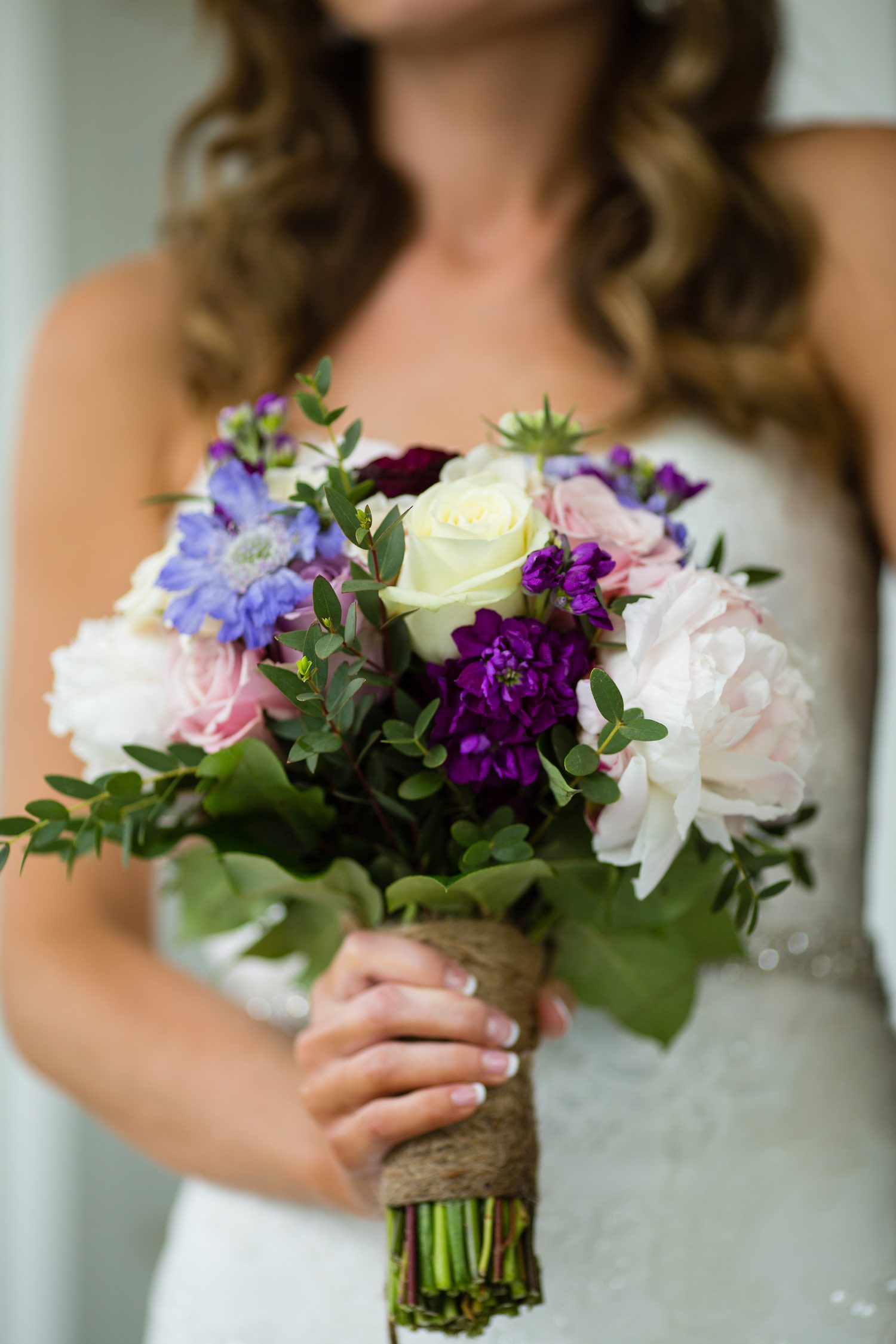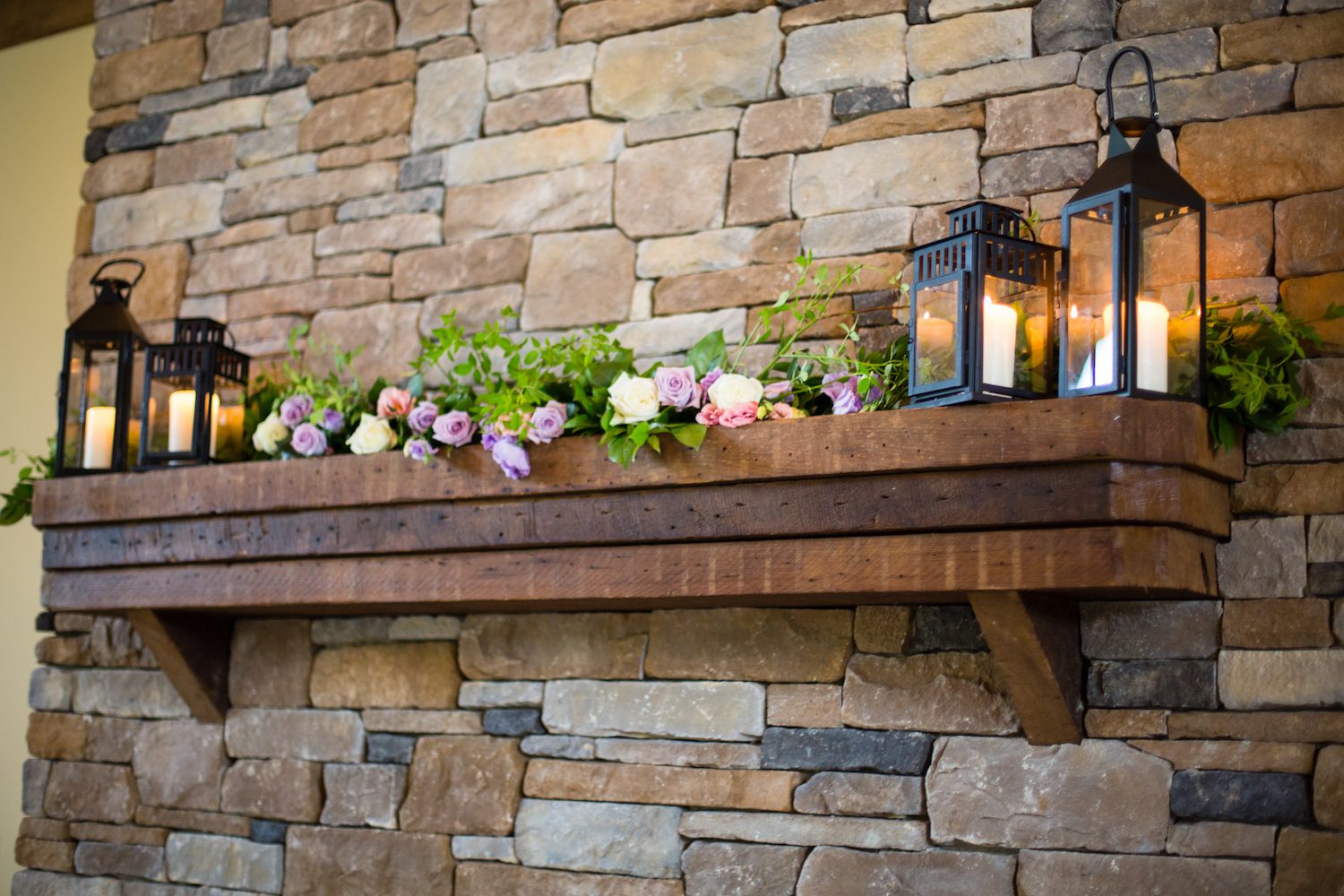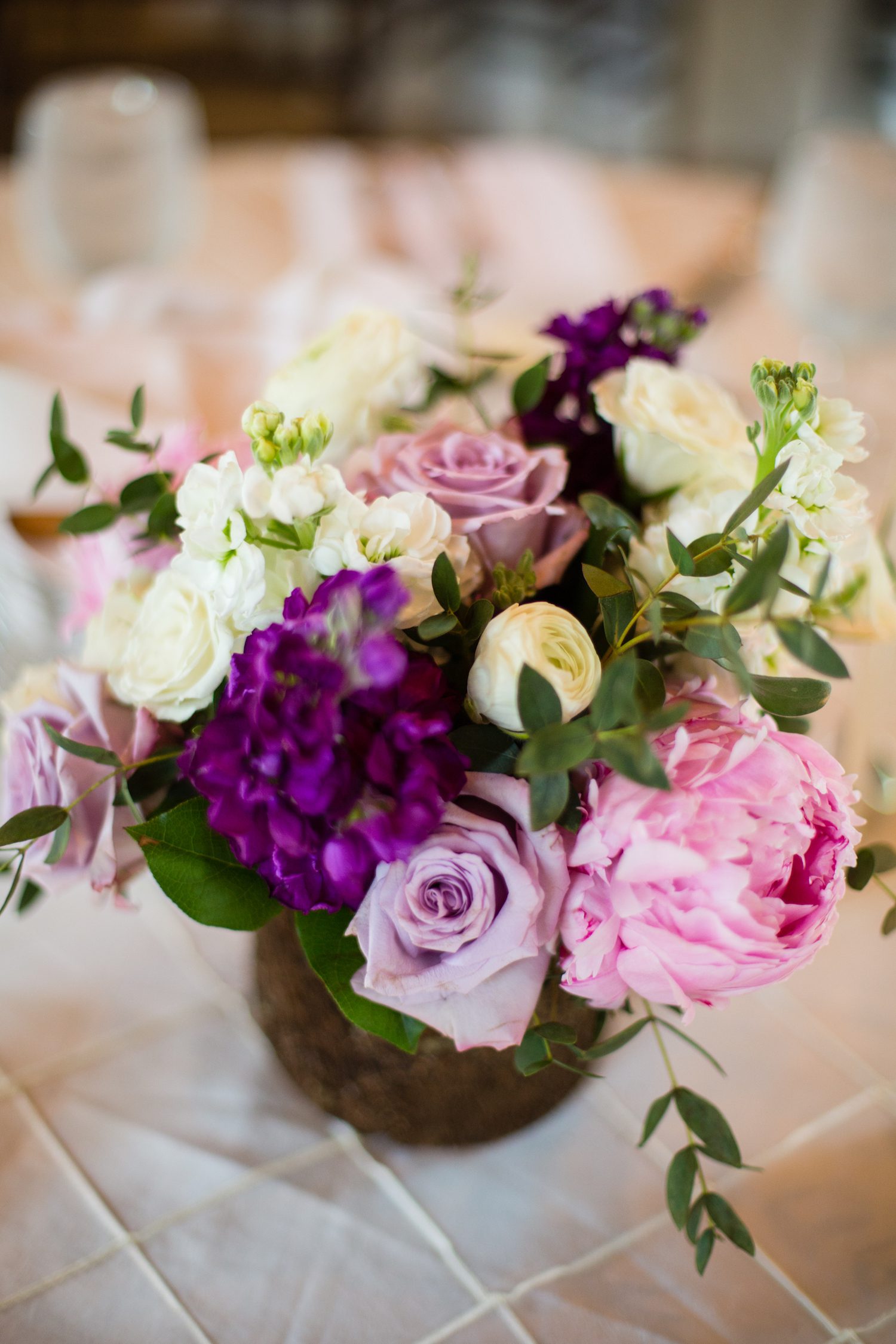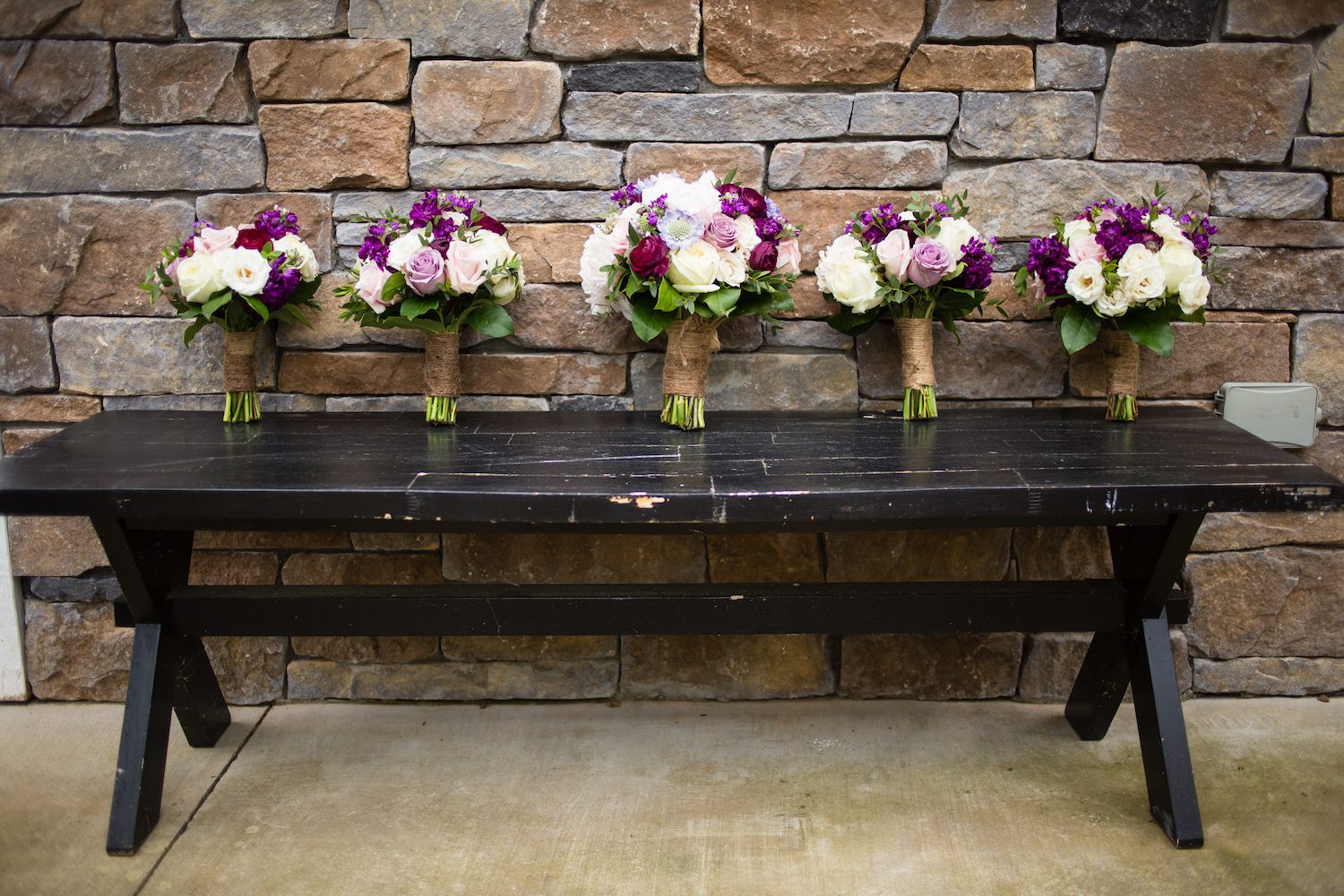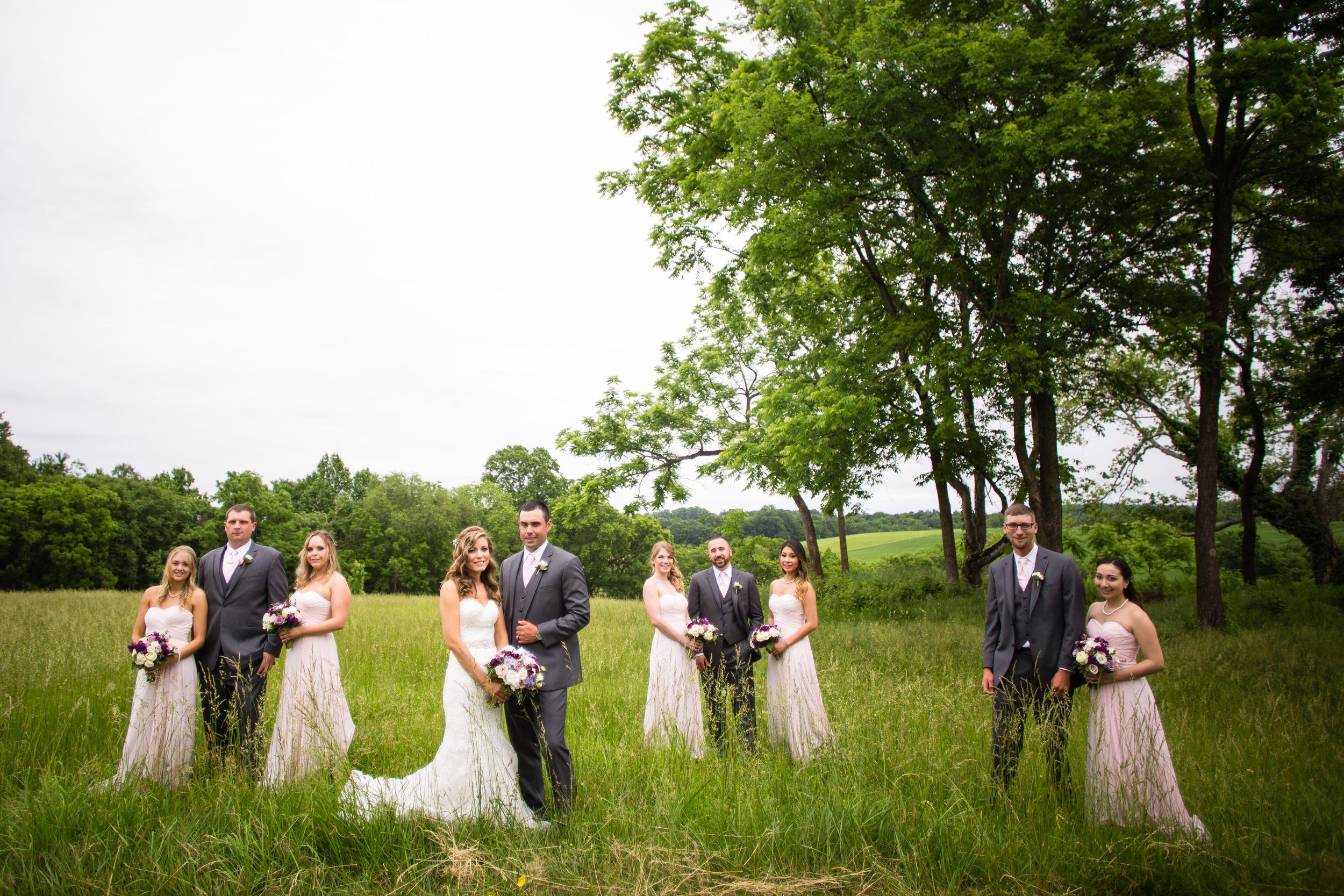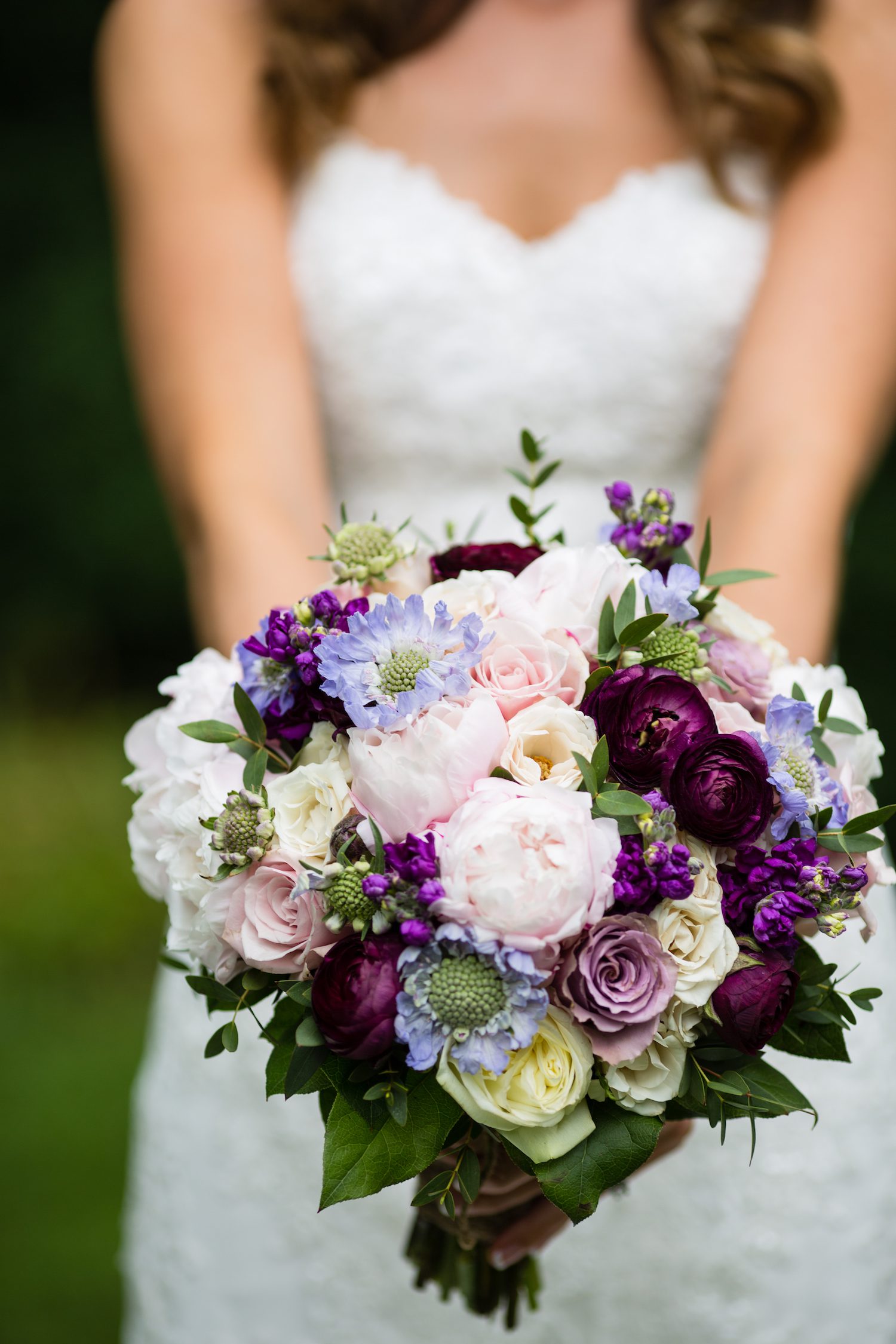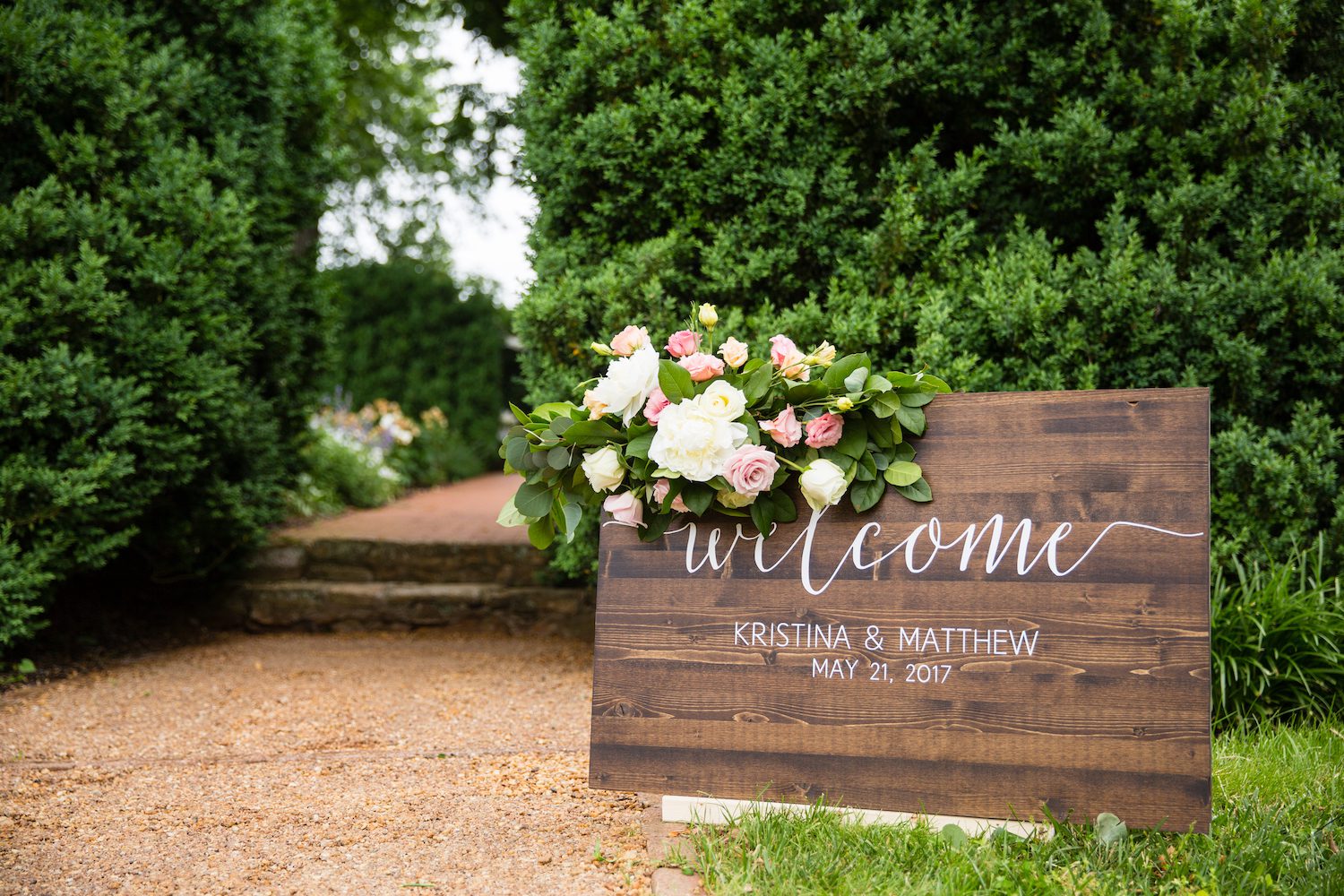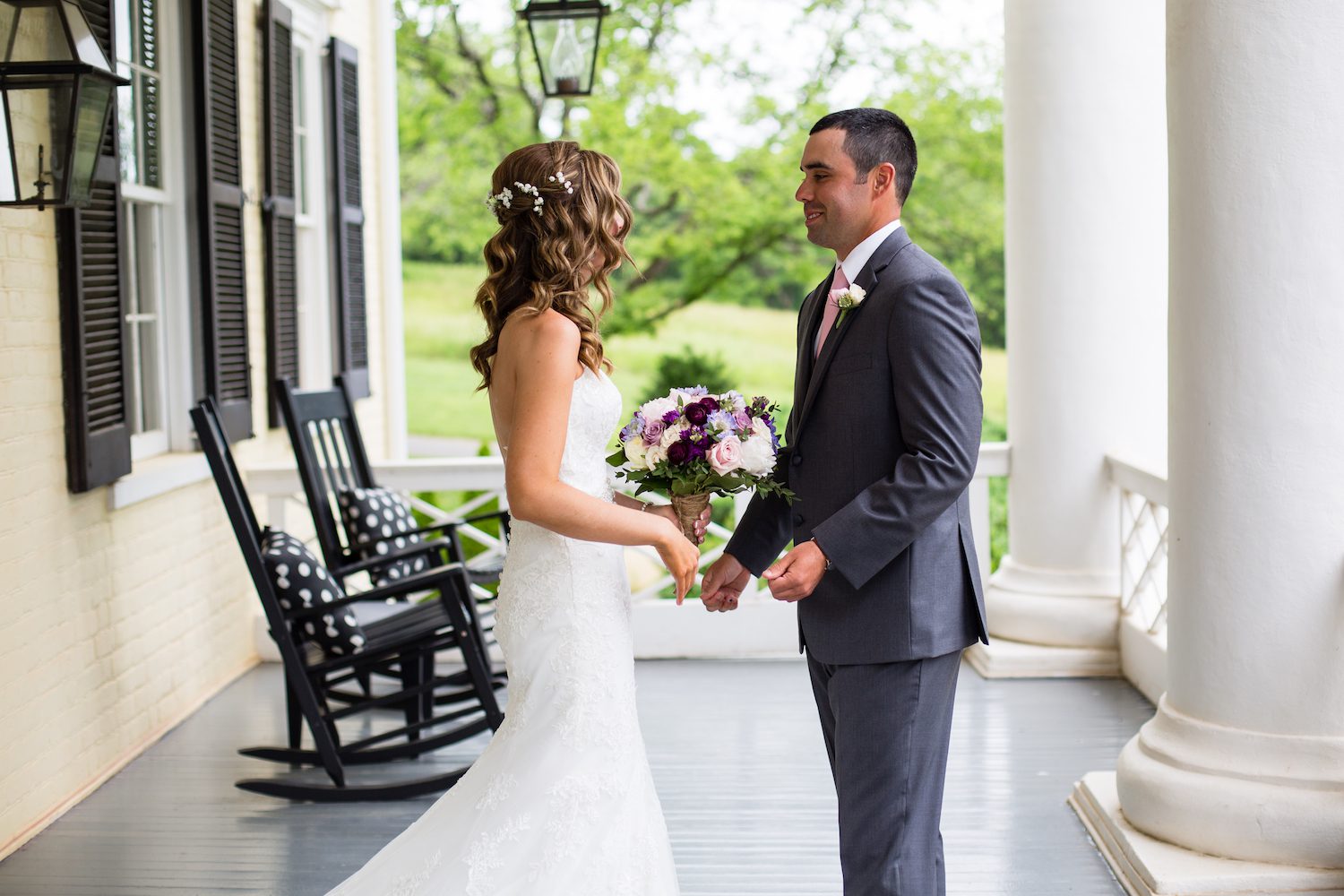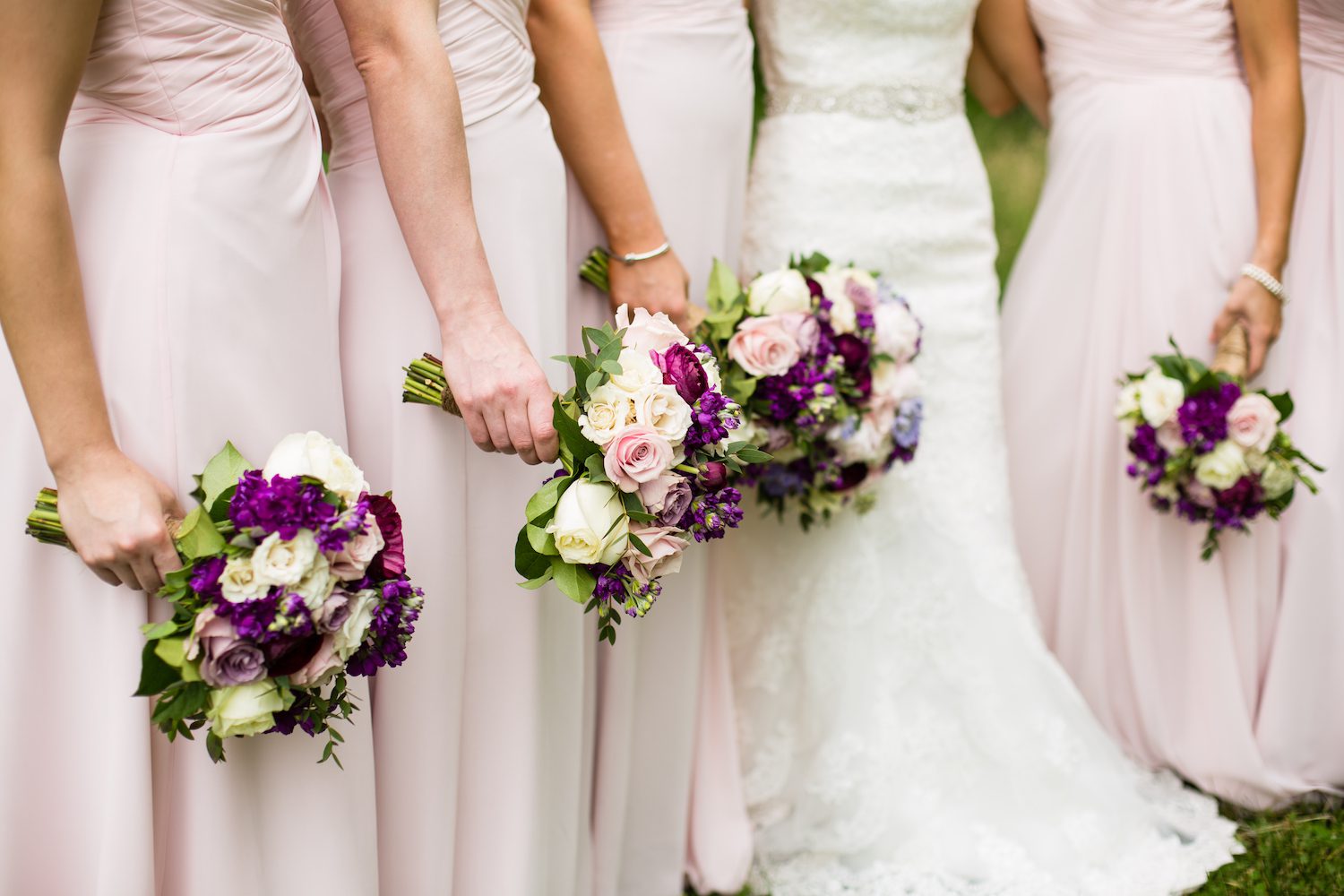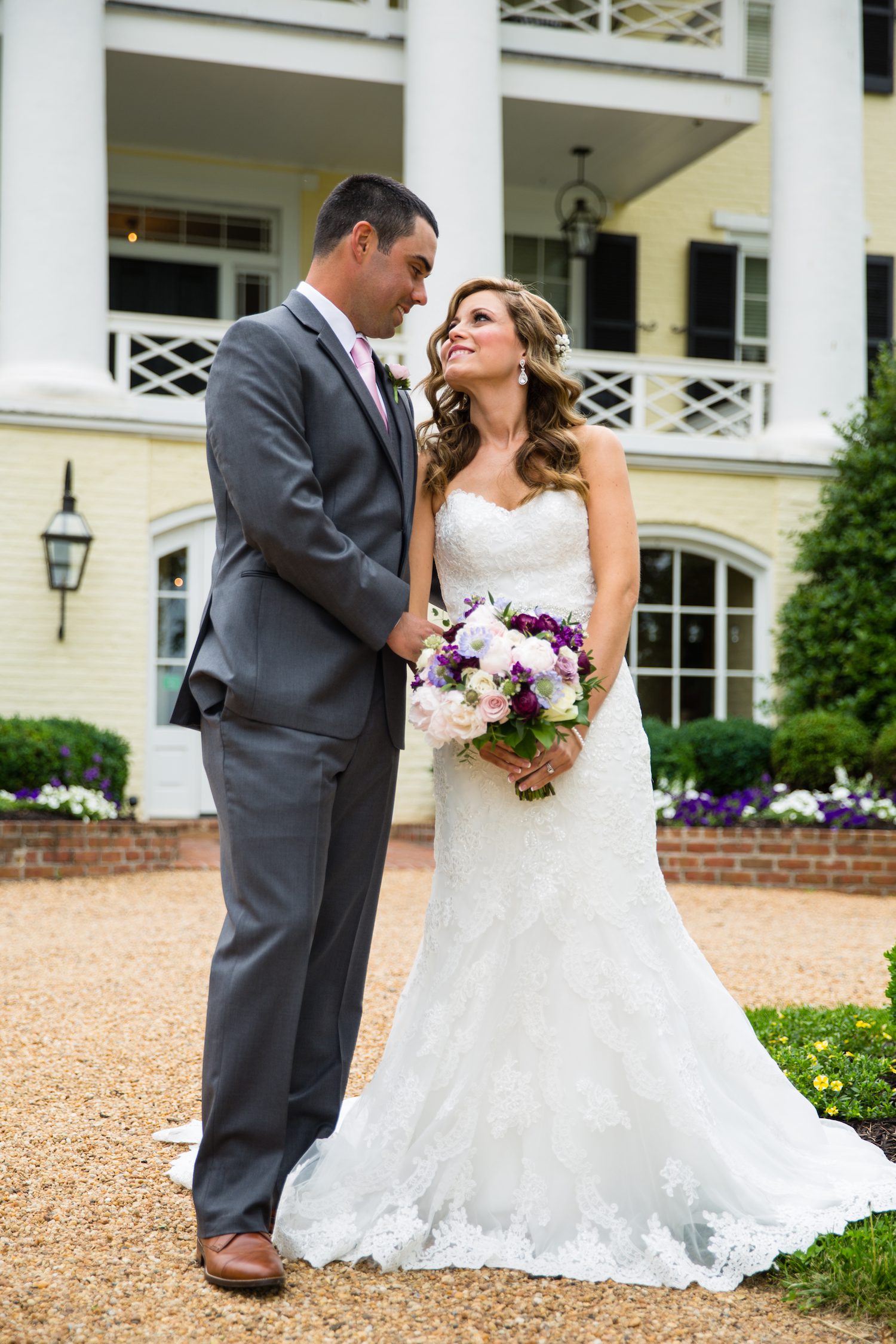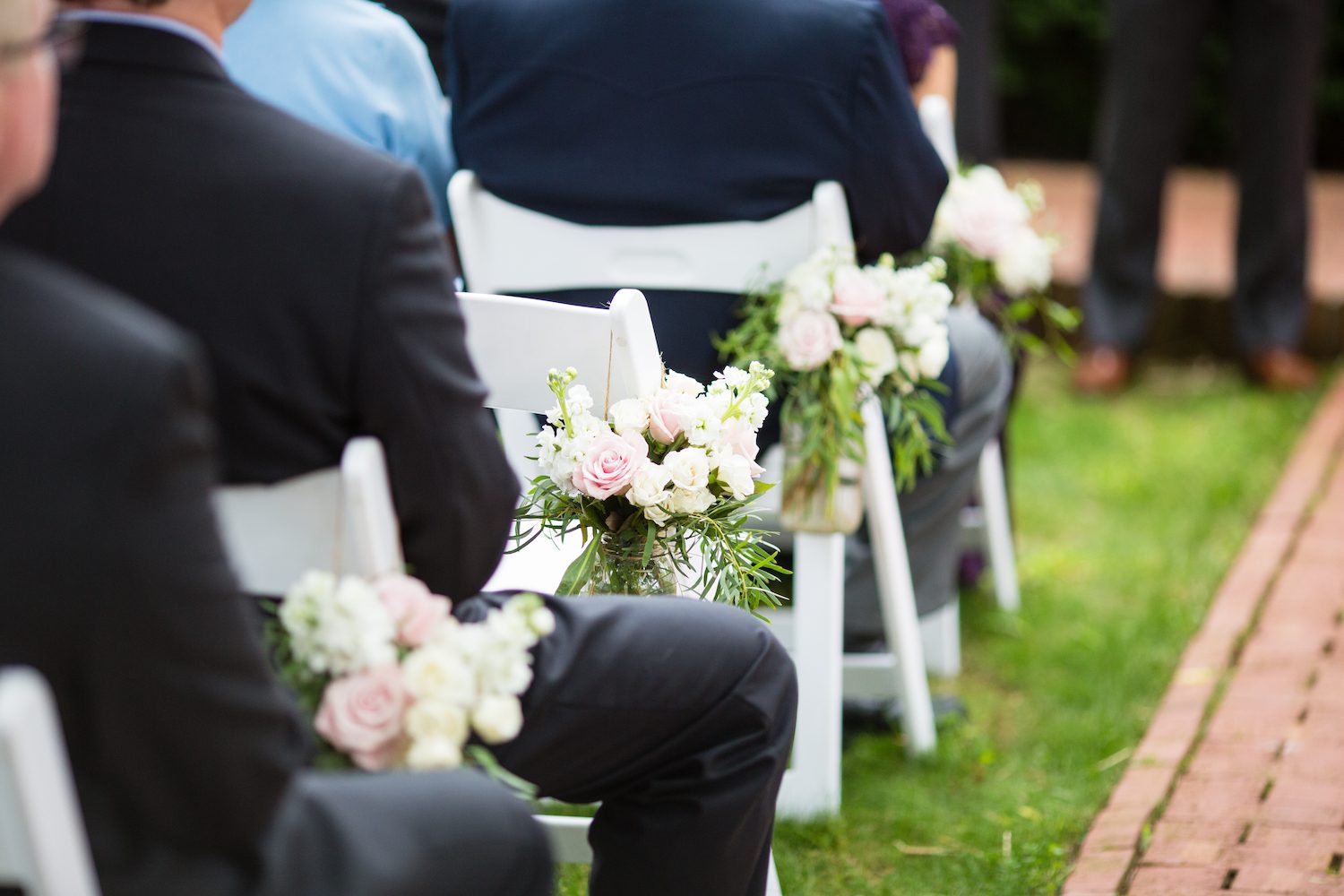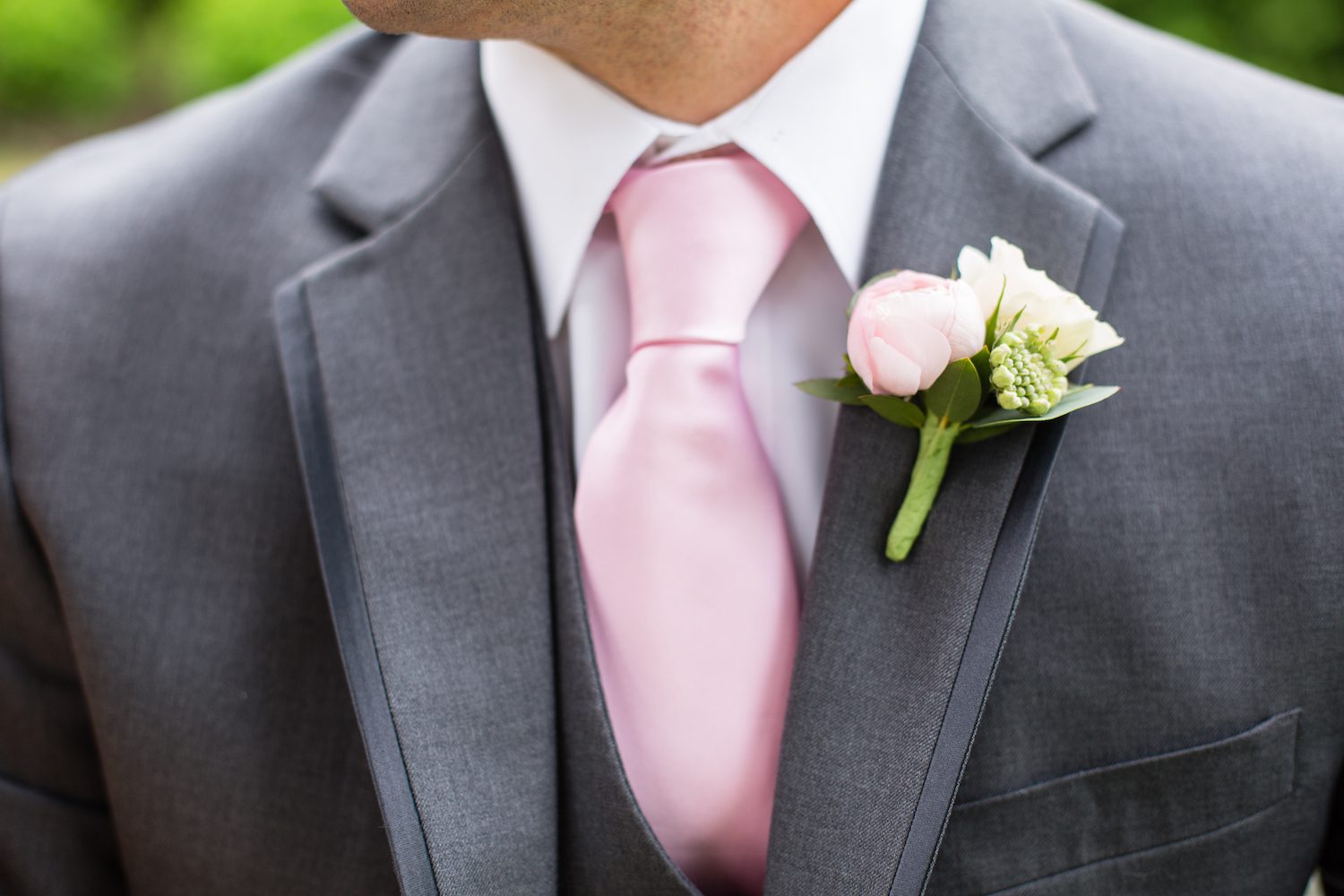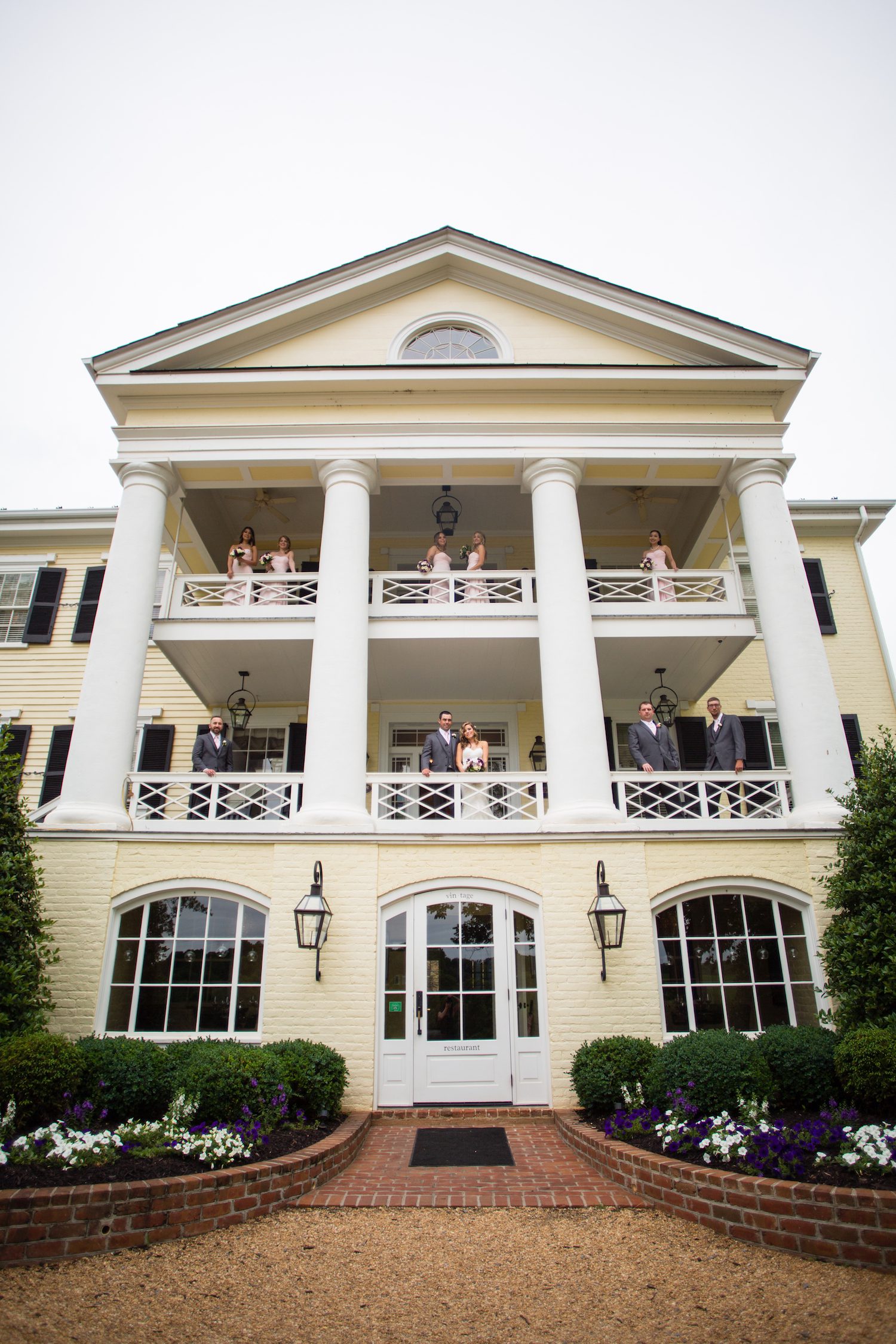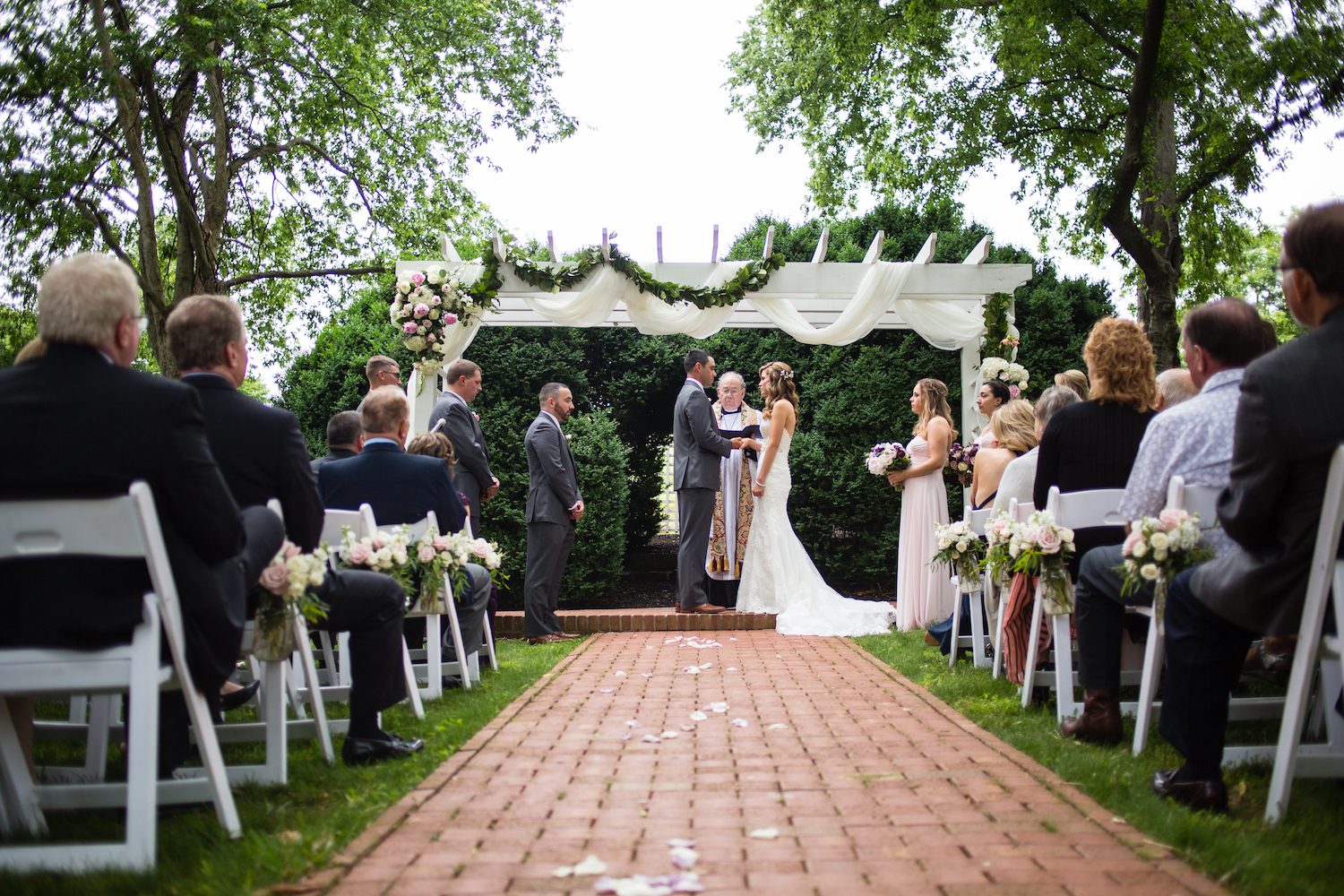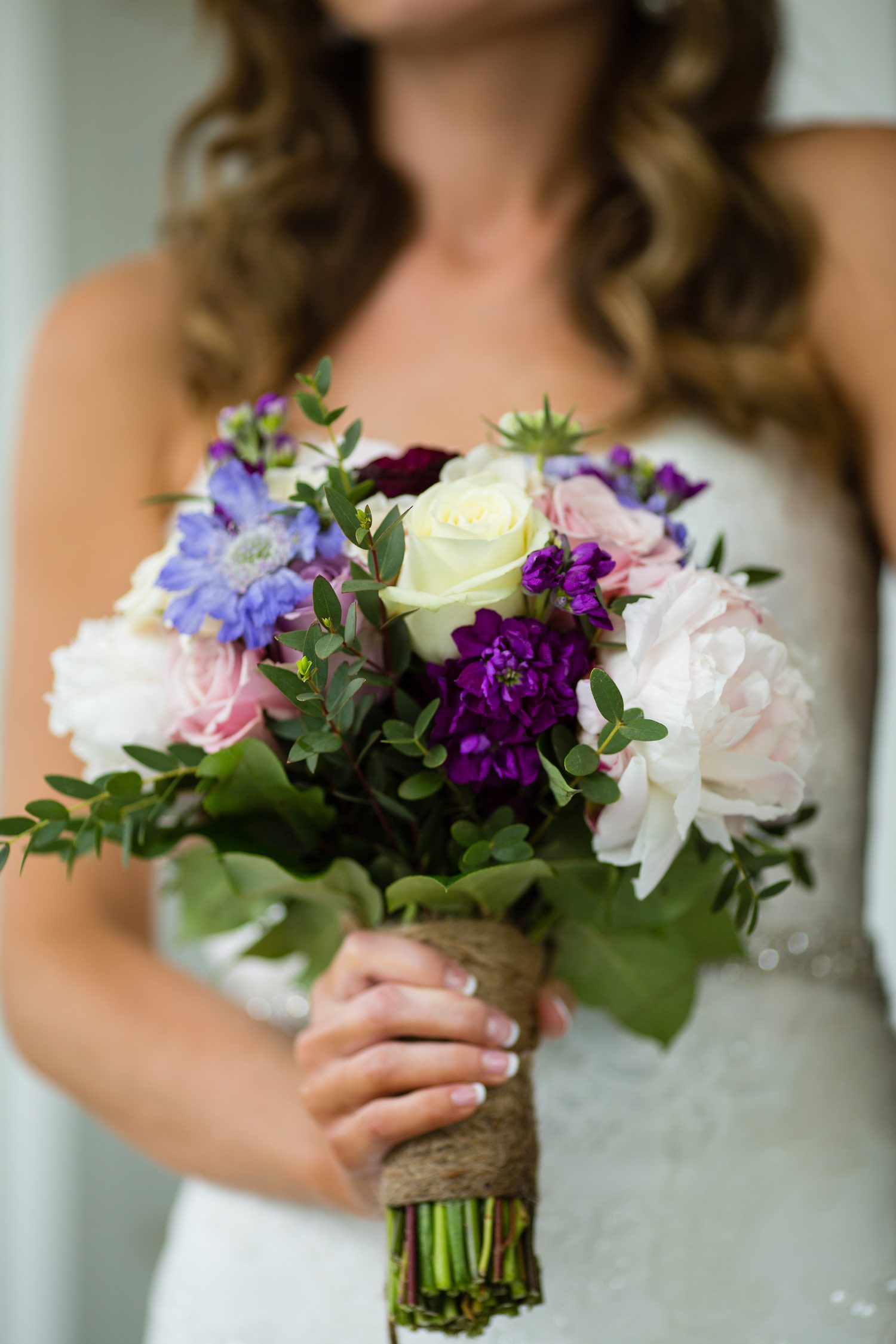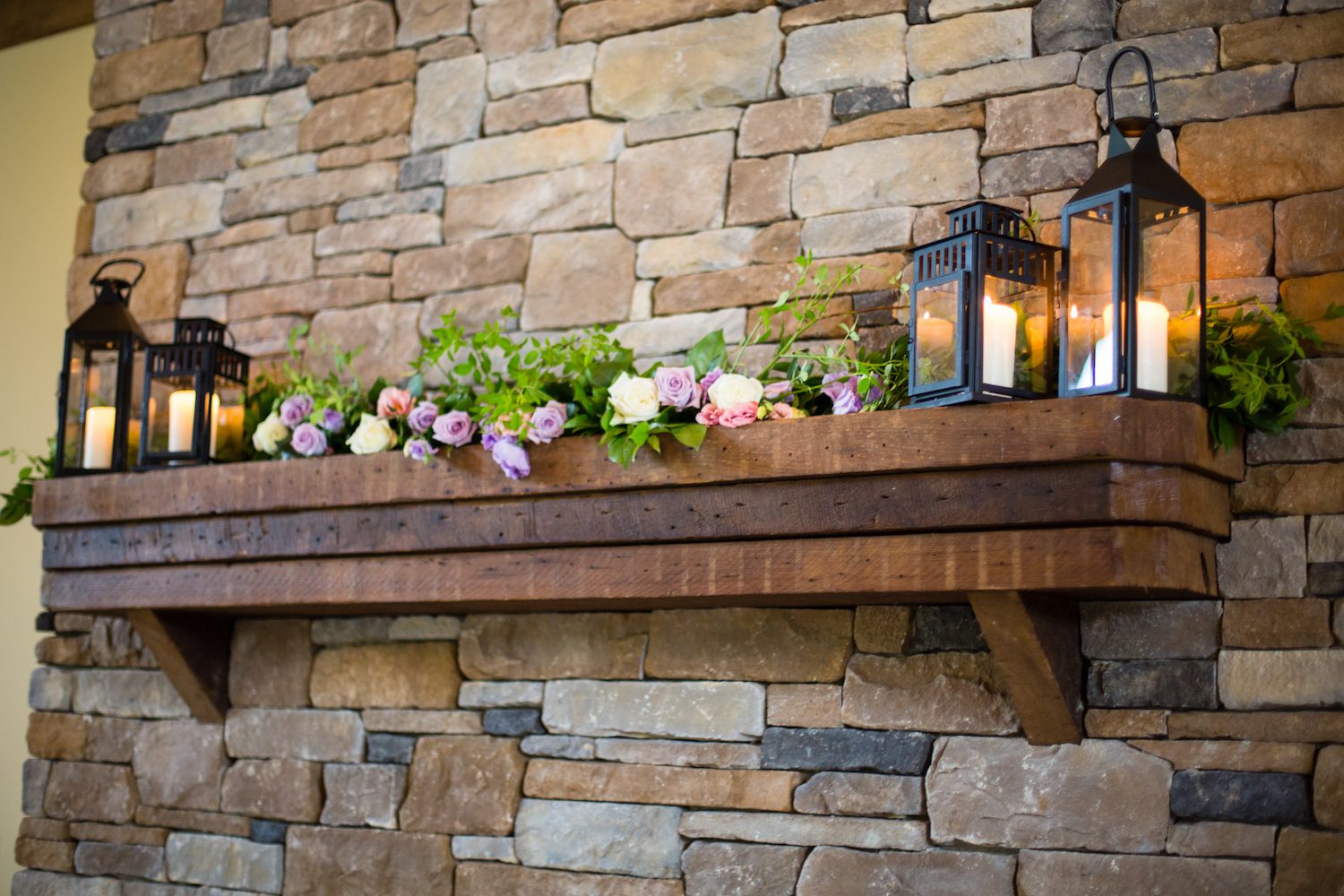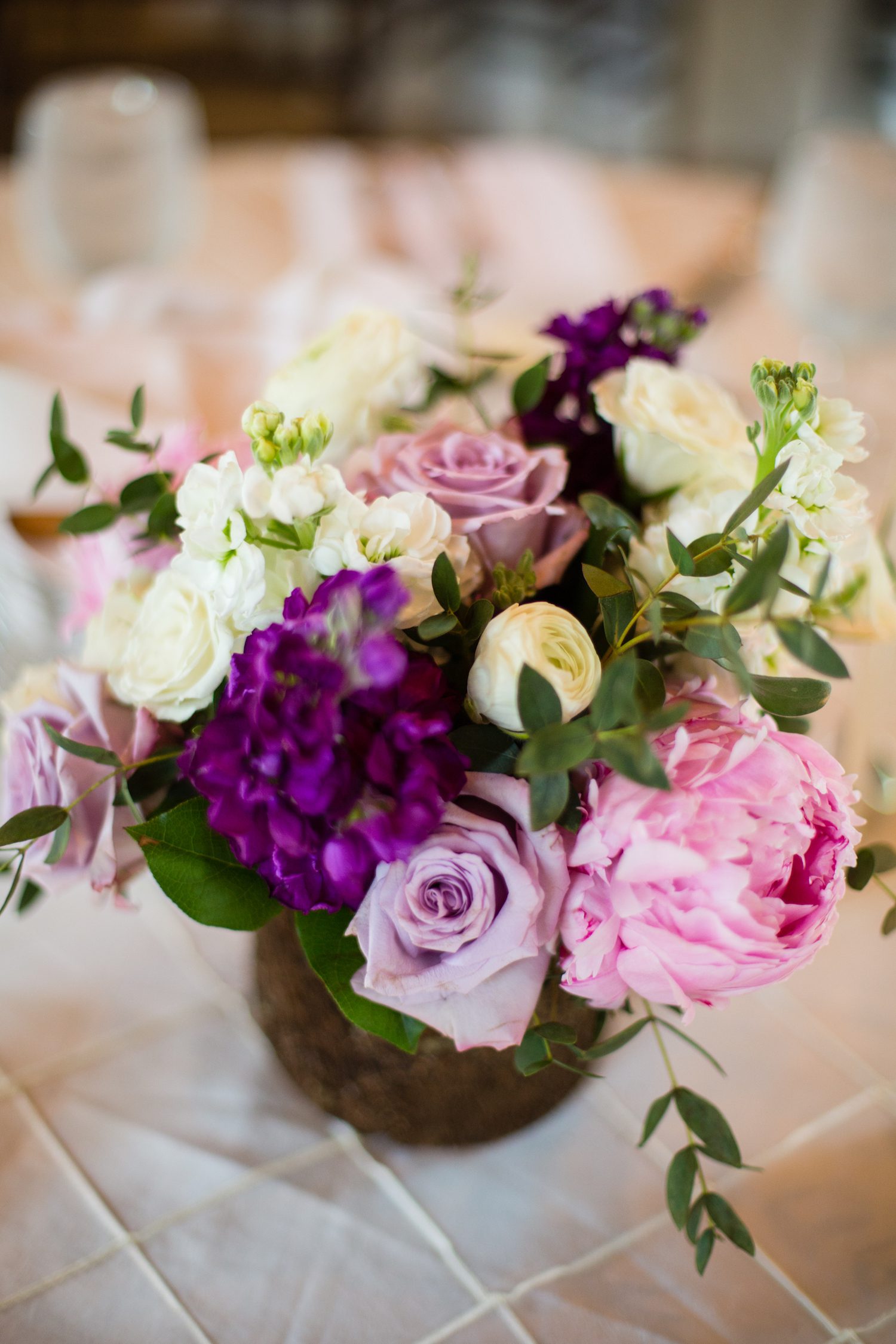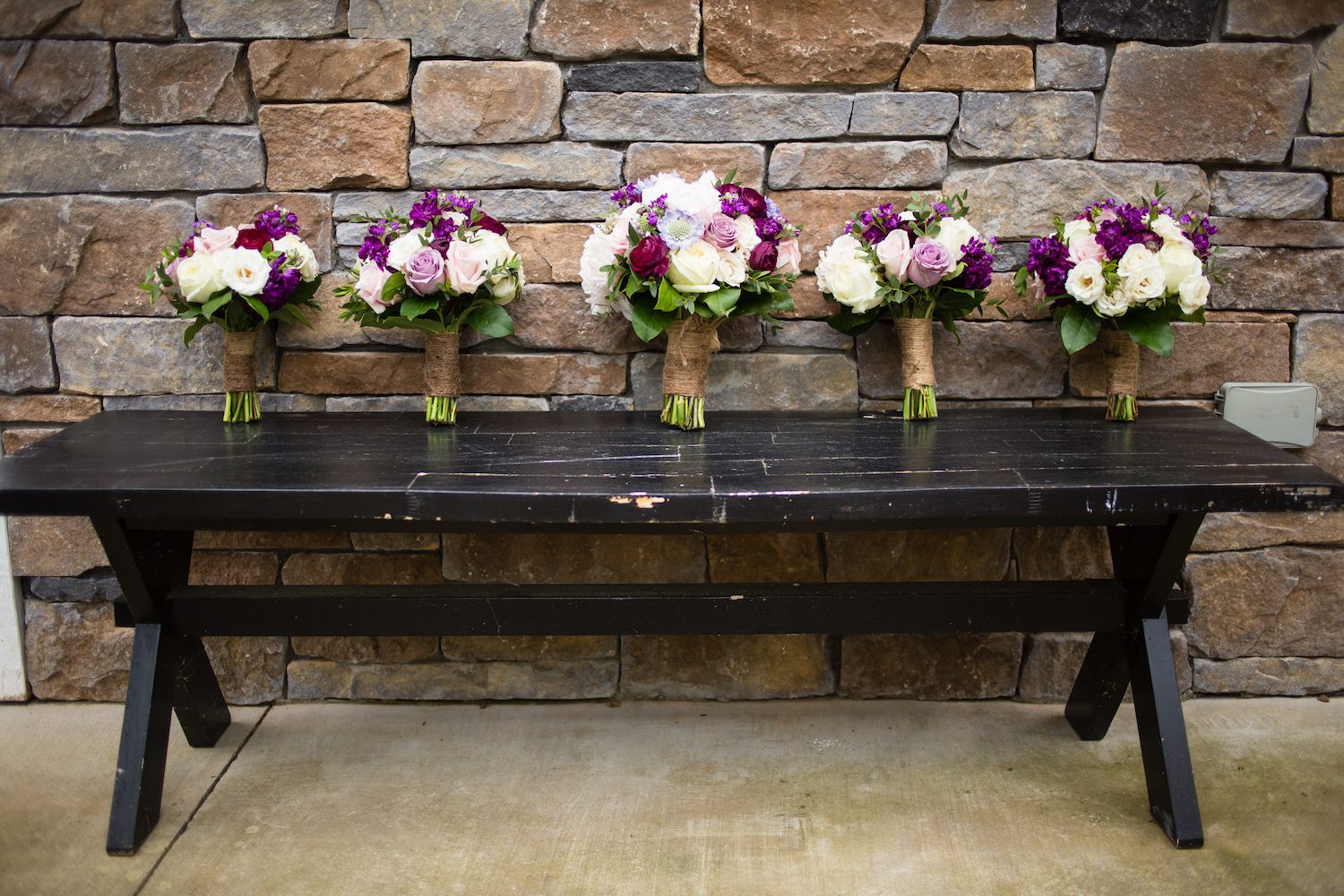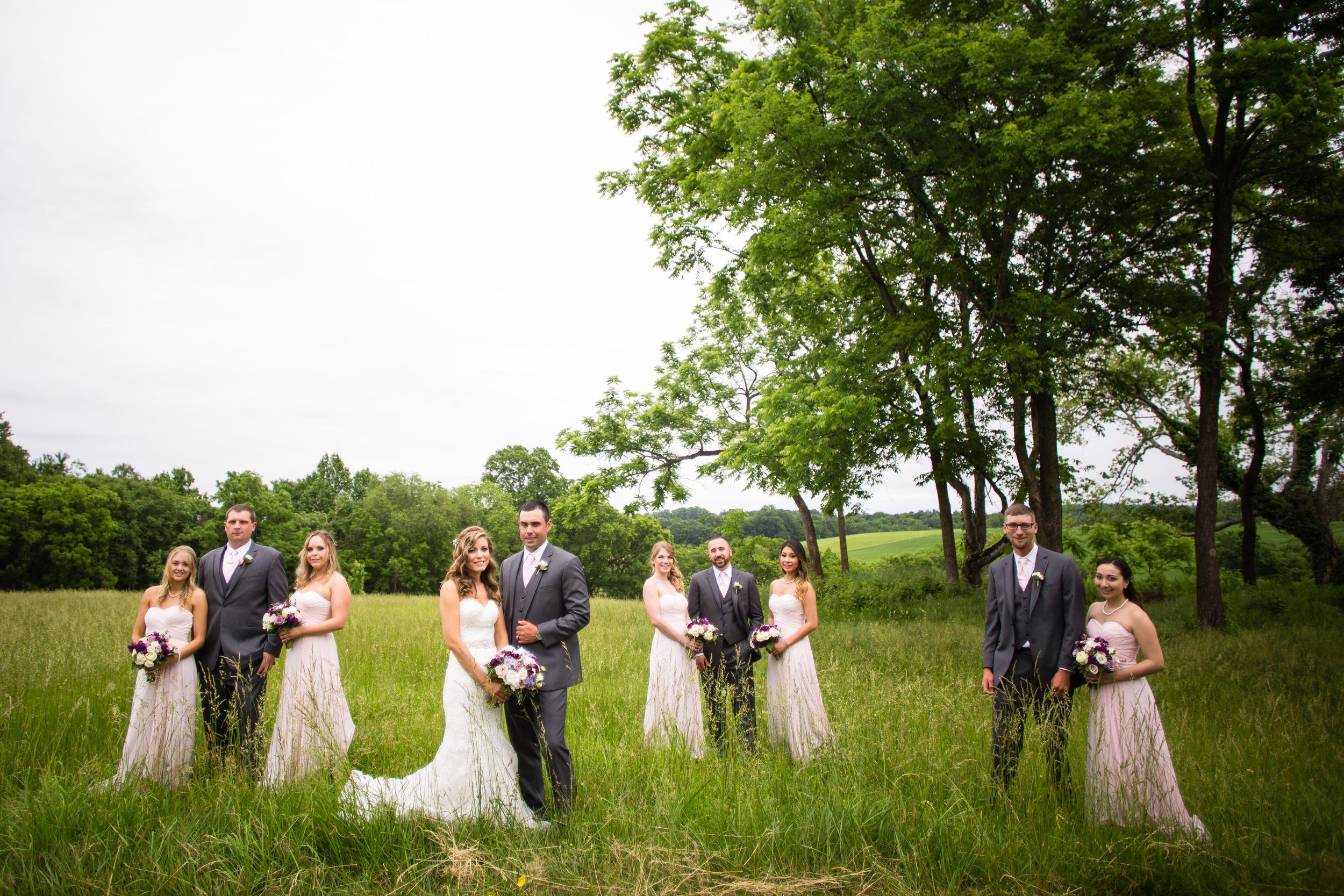 By Heather Lipp for J. Morris Flowers, Photography by Pamela Lepold
How will you choose the colors that will become the palette for your wedding day? Will you focus on your own favorite color, take inspiration from the colors at your venue or start with an open canvas? Kristina Roy (nee Johnson) narrowed down her selections by connecting colors to different wedding styles. Her goal was to create a romantic, rustic elegance that would work well in her venue and reflect her own personal taste. The colors she chose, blush pink, burgundy and purple, were selected for a feeling or mood she associated with them. Blush pink felt more casual and rustic to Kristina, burgundy, more classical and the deep purple that she selected felt more elegant. In the end, each color served a purpose as she created the blend in styles she was looking for on her wedding day.
How did she choose each color with a whole spectrum of colors available in flowers, linens and dresses? She started with Pinterest. In fact, she found one photo image that influenced her more than any other. The photo included a bridesmaid wearing a blush pink dress holding a few burgundy flowers. From this simple inspiration, she began to create a very individual look that reflected her own creativity. "You see a lot of white and ivory flowers against blush pink dresses and it is so very pretty but you don't see a lot of contrast. That's what I was looking for." She continues, "I decided to add some purple to create that contrast. I really thought the burgundy and purple looked so pretty together. I wanted the blush dresses to pop and I thought that contrasting flowers would really help."
She chose the blush pink bridesmaid dresses because she was so enthused about that particular shade of pink. Blush pink dresses set against the ivory or warm white of a bridal gown create a very romantic look, an important element in Kristina's theme. "I wanted my wedding to have some rustic elements but I wanted to create some romance and elegance. The light pink dresses with grey suits complement the natural wood elements of the venue. But the burgundy and purple added elegance and feel like evening colors."
For a floral designer, the combination of two colors creates a contrast that allows individual flowers to be seen. Purple and burgundy are both combinations of cyan and magenta. They are warm but strong colors and really fun to work with.
During their consultation, Jennifer asked Kristina whether she wanted to use the deeper hued colors throughout her entire decor. Color everywhere is a little more-grand, a little less romantic. Kristina chose to limit the darker colors to the bridal party and the reception space, returning to softer blush and ivory for all of her ceremony décor.
The bouquets were less formal than a tighter, compact ballroom style, but they had a lot of structure and were fairly organized compared to some of the loose, cascading bouquets that many brides carry. The color and style made the bouquets a little more elegant or formal, pairing well with dresses featuring a sweetheart neckline. "I really went back and forth about the style for my bouquet." Kristina and Jennifer looked at a lot of photos together during her consult. She recalls that it was Jennifer who really helped her settle on a design. "She watched my expression as we looked at each of the photos and noticed that I reacted strongly to designs similar to my final bouquet. She read my cues." Kristina really went with her heart despite the fact that the cascading bouquet had so much appeal to her.
The arbor at Willow Grove is big, very lovely and certainly can be left untouched. But, Kristina wanted to make it a little bit rustic by adding some greenery and flowers. We wanted to work within her budget so rather than add full florals top to bottom we looked at photos with partial floral elements. Kristina liked the idea of adding a little draping to help her create the romance that was part of her theme. She recalls, "A garden wedding with some rustic elements."
The Inn at Willow Grove is a boutique, luxury hotel in Orange, Virginia. "I picked the venue because it fit what I wanted to do with my wedding so well. It's elegant and luxurious but it has so many rustic elements in the décor from the barn to the rafters, fireplace and lantern chandeliers. Gabrielle, the coordinator, is a pleasure to work with. She helped me with a lot of details." Kristina also hired Gibson Rentals to drape and light the underside of the tent on the property adding romance and elegance.
Kristina chose to use two different centerpiece designs, a lantern with floral bundles on a wood slab and a vase fashioned with darker bark. We used pink Peony in the centerpieces because they were available in a perfect shade. We also used lavender Roses, purple and white Snapdragons and white Ranunculus. The fireplace was adorned with candles, greenery and flowers.
Kristina continued to consider ways to combine rustic and elegant elements in her wedding right up the last minute. Her gown is so elegant and romantic, and yet, the last-minute addition of Baby's Breath for her braid gave her the rustic balance she so clearly desired. "I really decided to add the flowers at the last minute. A friend went to a local florist just before they were closing and they gave her a few stems."
In the last few weeks of planning, Kristina went back and reviewed the balance that she had created between the rustic and more romantic elements in her ensemble and decor. In her anxious moments, she hoped that she had chosen well, but reassured herself that she had hand-picked every design and item and that she had to trust her instincts. "At the end of the day, I realized that I had really put a lot of thought into my choices and I had to trust that everything would look just as I hoped."
Kristina knew how important it was to trust her floral designer. "I knew that if Jennifer had seen a combination of flowers that didn't work, she would have said so, so beyond that, I think you have to really go with your gut. I just knew that I wanted to create a look that would be timeless."
RELATED
Rose Quartz and Serenity, 2016 Pantone Colors of The Year
---
I am so excited to share some of the tips and trends that we are seeing for wedding attire. It's...
---