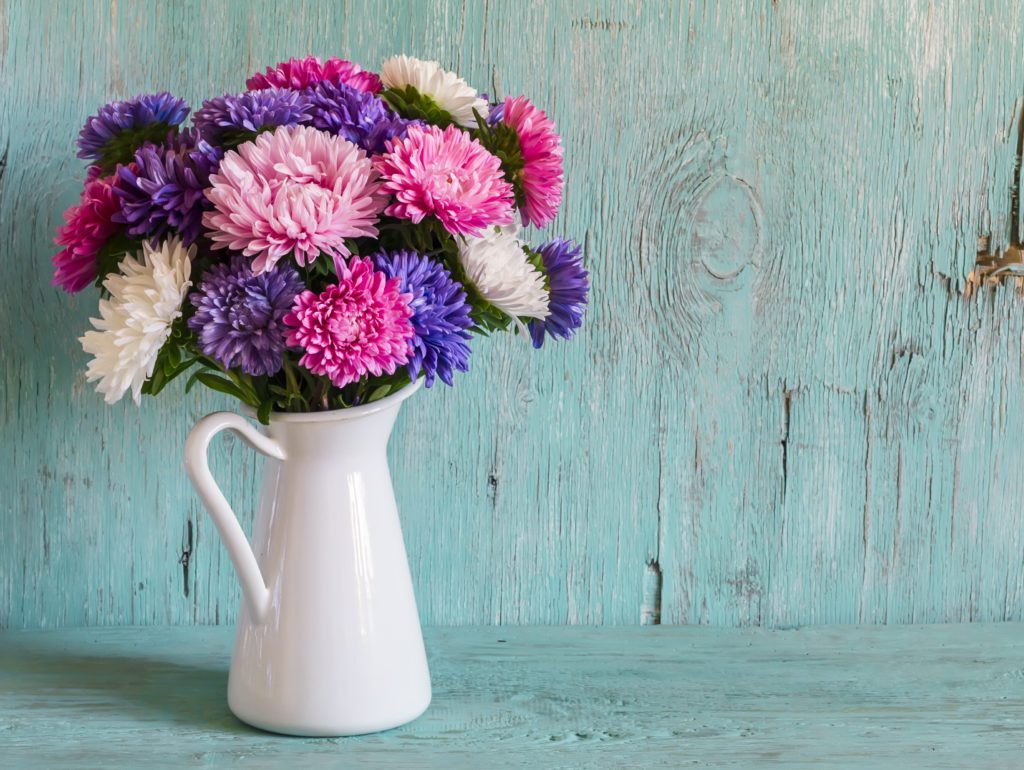 A Complete Guide of the Best Summer Flowers
Whether you are planning an event or just decorating your home, it helps to know which flowers are "in" for the season. Personally, I love to decorate my table with seasonal flowers for al fresco dining. Food and flowers make the perfect pairing! These are the flowers I reach for when I decorate my home, and they are also the best summer flowers for weddings, events, and other celebrations.
Snapdragon
You might remember snapdragons from your grandmother's garden. They are a heritage bloom and lend a vintage quality to any arrangement. These leggy stems are heavy in florets, and come in beautiful color tones. Snapdragons bloom from the bottom up, which is why the tips of the flowers are green when they are first cut.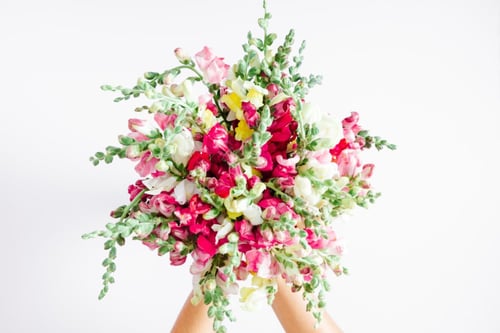 Delphinium
This is another vintage flower of summer. Like snapdragons, delphinium are leggier stems and packed with petals. They are a line flower, creating height in any floral design they are part of. The beautiful shades of blue make this an outstanding summer pick.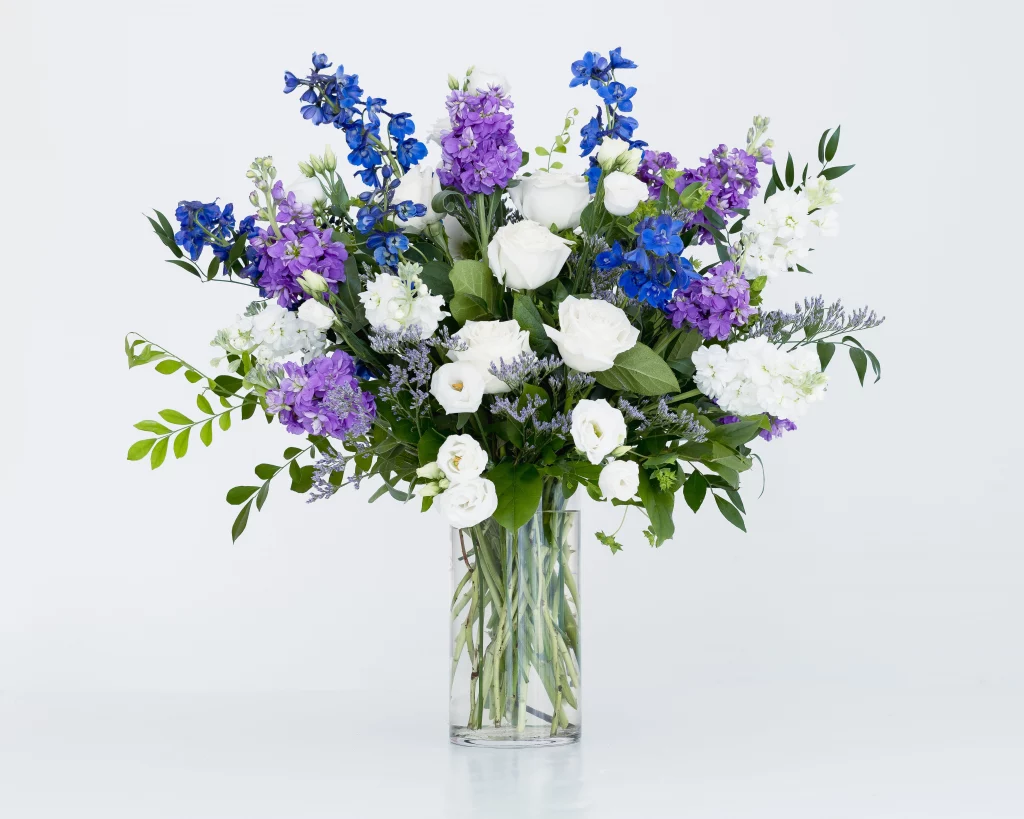 Garden Roses
Garden Roses feature delightful whorls of ruffled petals that create a full, lush appearance. Their fluffy texture makes them a popular choice for summer wedding florals. They come in a variety of vibrant colors, and the pink and orange options are perfect for summer decorating with flowers.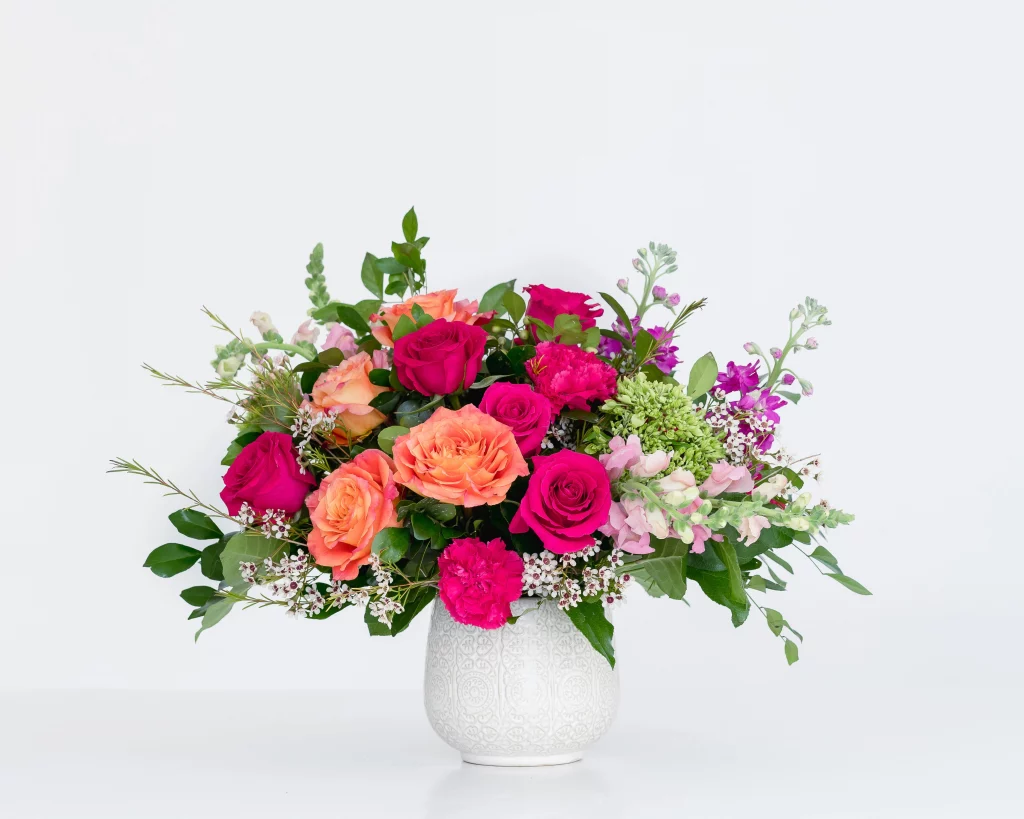 Asters
Another summer favorite, asters come in some of the best colors of the season like white, purple and pink. These flowers can be used alone to create a full mounded look in an arrangement or mixed with other larger blooms as a filler flower. Like several other flowers on this list, they are long lasting and can be enjoyed for some time if well cared for.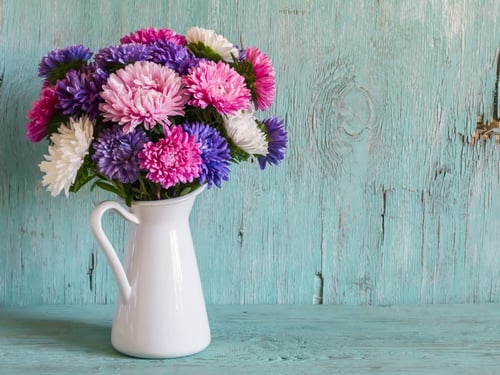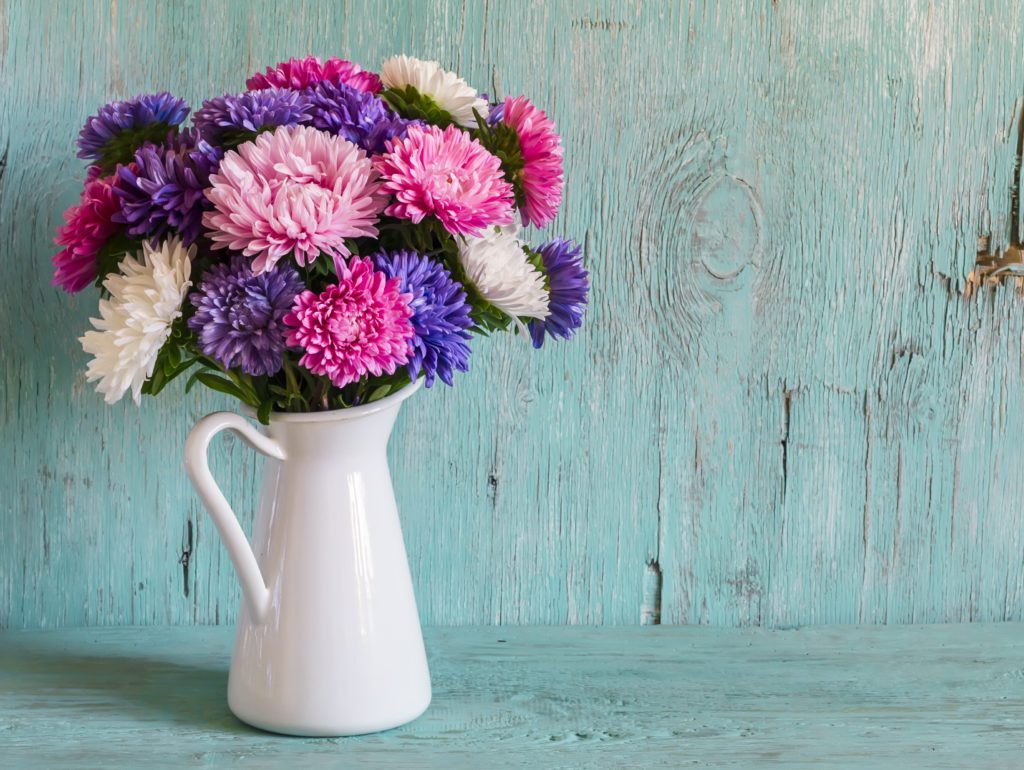 Sunflowers
Summer means lots of sunshine, so of course we have to include sunflowers on our list of the best summer flowers! These iconic blooms are large and sunny, and add instant cheer to any space. Bring the sun inside and liven any space with sunflowers in your floral arrangement.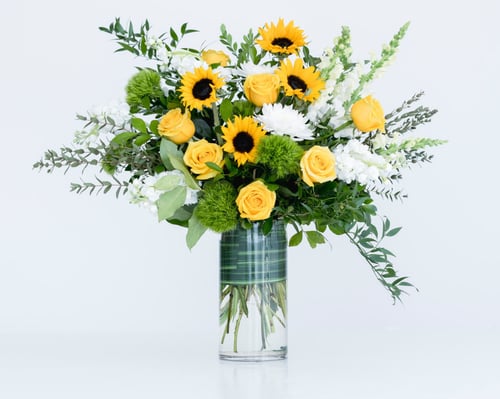 Daisies
Shasta daisies, specifically, bloom all season and are a classic summer flower. The sunny yellow centers and bright white petals look like little happy faces. Daisies might look delicate but these pretty plants are resilient and make outstanding cut flowers for summer arrangements.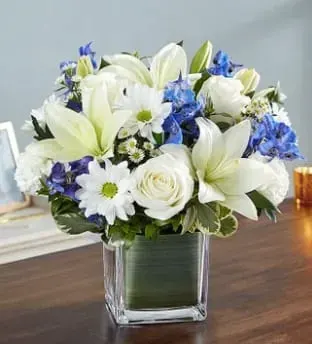 Peonies
Peonies are only around for two weeks in the springtime in most regions of the US, but we do import them throughout the summer from Canada and Alaska. Peonies are very much loved for their large and romantic blooms. This oversized flower typically blooms in late spring and can be enjoyed through the first half of summer. The vibrant pink varieties provide a lovely pop of summer color to any arrangement.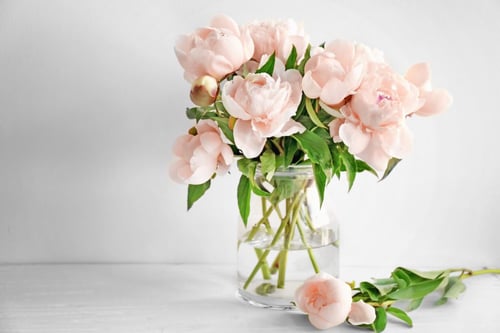 Hydrangea
This perennially popular summer flower is an absolute show stopper. More is more when it comes to hydrangeas. The long lasting blooms come in various shades of blue, violet, pink, or white. They add brilliant bursts of color to any summer flower arrangement.
Queen Anne's Lace
True to its name, this delicate looking flower has a lace-like appearance. The flowers are flat topped and white, but sometimes have a single purple flower in the center. Each cluster is made up of a multitude of tiny white flowers. This beautiful flower is edible and high in sugar, too. It's part of the carrot family, and you'll find that the roots smell like carrots! These flowers grow all summer long.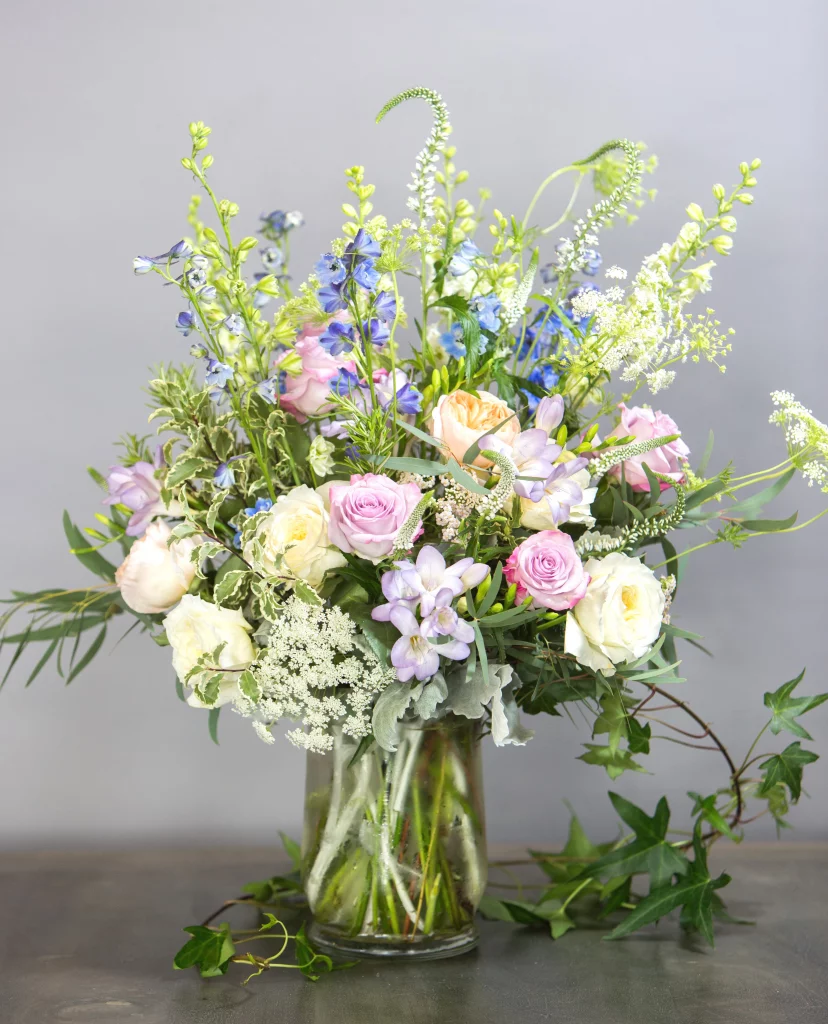 Celosia (includes Cockscomb)
This wild looking flower brings smiles with its crazy appearance and vibrant colors. Commonly called "woolflowers", celosia are members of the amaranth family. Another edible floral, they taste a bit like spinach. Red, yellow, pink, or white, these fun flowers bring summer indoors when part of an arrangement.
Camomile
This sweet little flower closely resembles a daisy. Camomile flowers have a yellow heart that is encircled by white, long petals. This flower is a popular herbal remedy that is used in tea and other products. The sweet smell of these flowers, along with their cheery appearance, make them a popular choice for summer florals.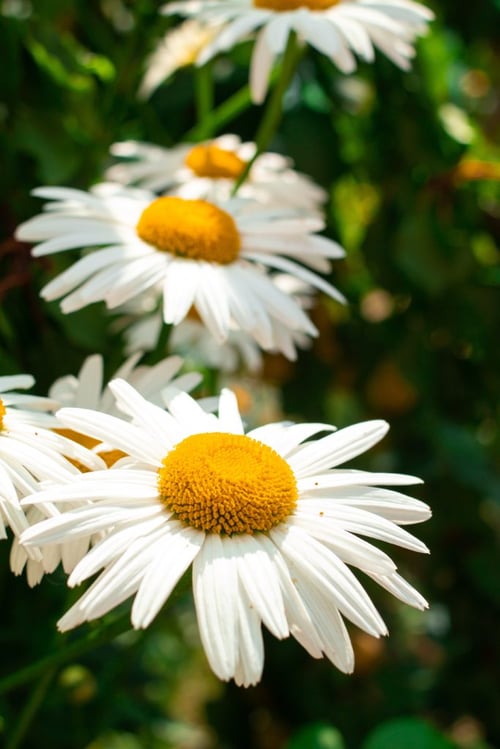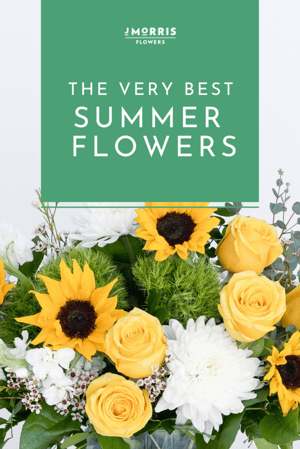 Indulge yourself with a flower subscription so you can enjoy seasonal flowers all year long! We have plenty of the best summer flowers in stock so you can take home a fresh, colorful arrangement today. Drop in or call us today to place your order!
RELATED
Interior design has been shown to influence both mood and emotions.
---
How Fresh Flowers Can Help Our Mood During the Coronavirus. Thoughts from Jennifer. Over the course...
---
With so many varieties of flowers to choose from, what's a nearlywed to do? While it's great to...
---