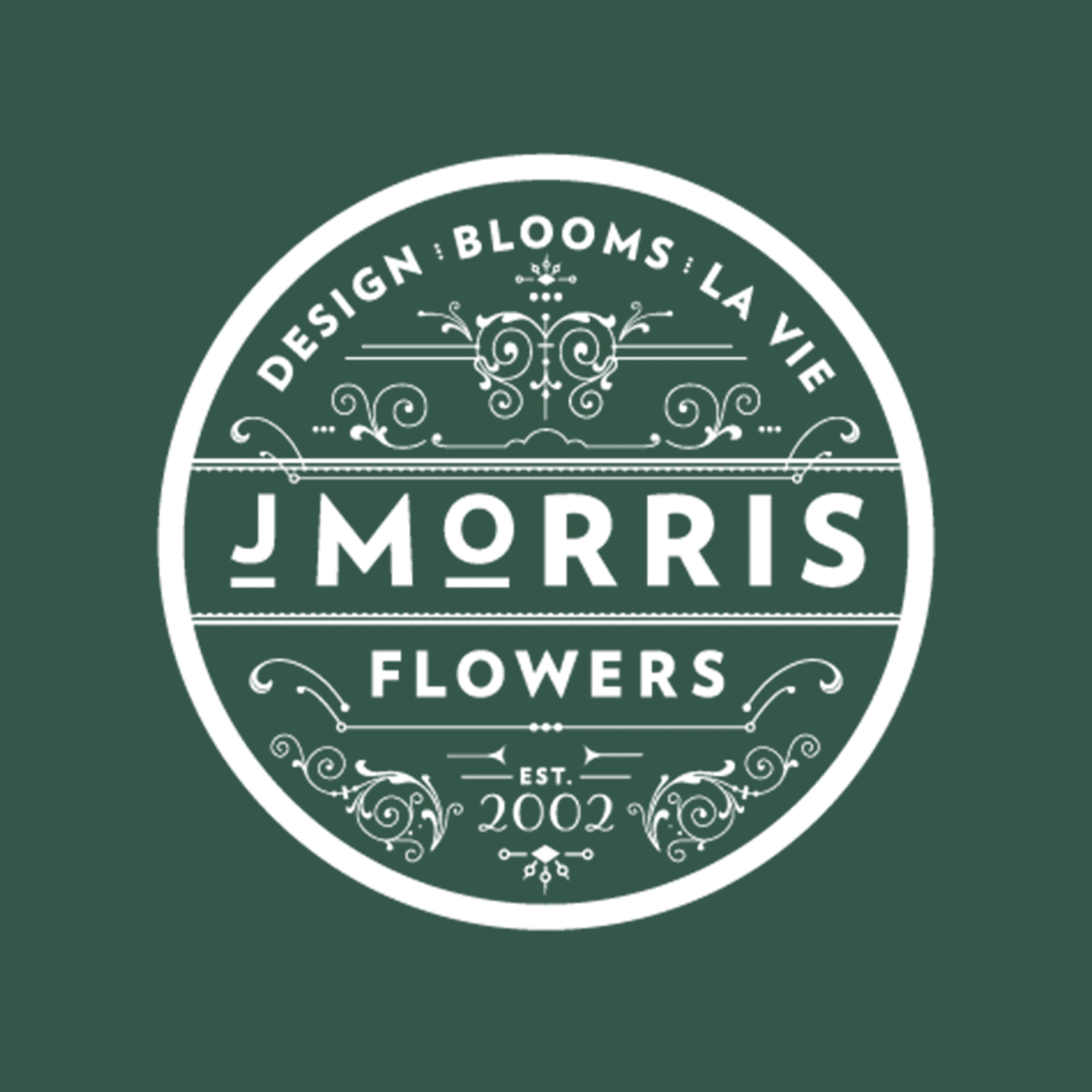 A Man's Guide to Sending Flowers – Explained
I can't tell you how many times a husband, boyfriend or partner has walked into my flower shop looking to send an arrangement and has no idea what to send. Flowers are intimidating. I get it. Too many latin names. Should you pick a tall or short style? What colors should you choose? How can you get the most flowers for your money? Will it send the right message? Again, a little intimidated, especially if you're new at this.
So I created this simple guide to help send the right flowers every time.
#1 Don't Use a National Floral Company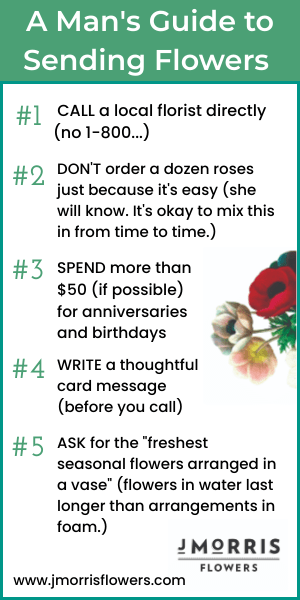 Did you know when you order through one of the big floral companies online your order is actually made and delivered by a local florist? So instead of sending your order into a vast system that sends and receives millions of orders a day where you're just a number, take the time to contact a local florist directly who will make your order special. Talk to a real human being the first time, and then once you trust them feel free to use their website next time around.
#2 Don't Just Order a Dozen Roses
We all know what a dozen roses in vase looks like, right? And it is a classic arrangement that is beautiful and stately. But, women tell us all the time they get tired of this same old arrangement. When asked women really want a mix of flowers, in season, and the more flowers you can afford the better.
#3 Do Spend More Than $50 (If Possible)
I'm not trying to be snobby here, or try to make you buy something you can't afford. And it's hard to see the value in flowers when they are just going to die in a few days (hopefully a little longer). But, if you can swing a higher budget, she will know – believe me. Women are hard-wired to love flowers, and some men, too. It lightens their mood, lowers their blood pressure and forces that really big, happy smile. So the more you can send, the more you multiply these positives effects. The first $50 is great, the second $50 is even better, more than that and you've hit a home run.
#4 Do Spend Time Thinking of A Thoughtful Card Message
Same goes for the card. The more you put into it, the better this gift will be received. People call in an order all the time and say, "Oh the card? I didn't even think about what the card should say!" Take a couple of minutes (even Google a few ideas) to craft a message, and it doesn't have to be long. It is the WHOLE reason for this floral gift in the first place. It carries this important message. Make the most of your money, and make the message count.
#5 Do Ask for Seasonal Flowers Arranged in Water (or a Vase)
Back to how many days this gift lasts. Yes, it's a luxury, but remember women are hard-wired for flowers – we love them! At least most of us. By buying an arrangement designed in water you will ensure a longer vase life. Also seasonal flowers tend to be priced well (adding more stems on any budget), travel less distance (not coming from Thailand) and the flowers will match the feeling for the time of year. A win-win for the perfect gift.
Never fear when ordering flowers again! You got this.
RELATED
Jennifer Morris, J. Morris Flowers
---
This is the third year that J. Morris Flowers has offered classes in our Leesburg studio and they...
---